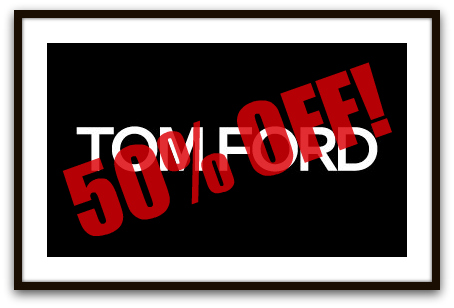 Yes, you read that right.
The TOM FORD Spring/Summer 2011Womenswear Collection – Ford's first since leaving Gucci in 2004 – is now marked 50% off at NYC's Madison Avenue Flagship Store!
Availability is limited but includes both clothing and accessories (shoes! bags! jewelry! oh my!).  These are definitely investment pieces with bags typically running around $3,500 pre-sale, shoes starting at $1,000, and clothing starts at $1,500 with cocktail dresses clocking in at $6,000.
Not sure where to begin?  Check out the lookbook below and make note of the pieces you love before you give the store a call and see what they might have in stock.  Collection details can be found here.
Or, if you are feeling adventurous, just head to Madison Avenue and check it out in person!
TOM FORD
845 Madison Avenue
Phone: (212) 359-0300
Me?  I might call in an order… but if anyone is feeling generous, I am an 8.5/9 in shoes and jewelry is always welcome! 😉
All images via www.TomFord.com and sale information via Madison Avenue Spy