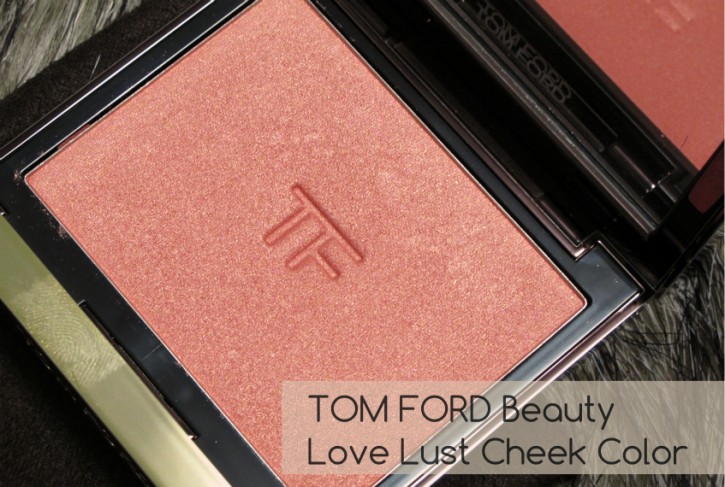 I know what you're thinking.
TOM FORD Beauty's Cheek Color in Love Lust looks like it may be a perfect dupe for NARS Orgasm. Right? Right?
Wrong.
Love Lust is the first blush I have purchased from the newly launched TOM FORD Beauty Color Collection.  Upon first glance, I agree, it really does look like a possible dupe for Orgasm.  Thankfully, that is not the case at all. In my opinion, Love Lust actually succeeds where NARS Orgasm fails. It manages to emulate that very flush — you know the one I am talking about — without being overly pink or shimmery.
It absolutely is special… and it has quickly become my go-to blush.
LOVE LUST CHEEK COLOR
Symmetrical, sculpted cheekbones are vital to creating the Tom Ford look. This sumptuous powder blush delivers layers of possibility, from a sultry glow to a more dramatic, color-rich look. Formulated with spherical pearls and rich emollients, it glides onto skin with the comfort of a cream, achieving outstanding luminosity and a velvety transparency. – TOM FORD Beauty
The first thing you'll notice about Love Lust is its gorgeous peachy-pink hue and smooth velvety texture.  This is a very finely milled formula that applies with an almost cream-like consistency (must be all those spherical pearls and rich emollients).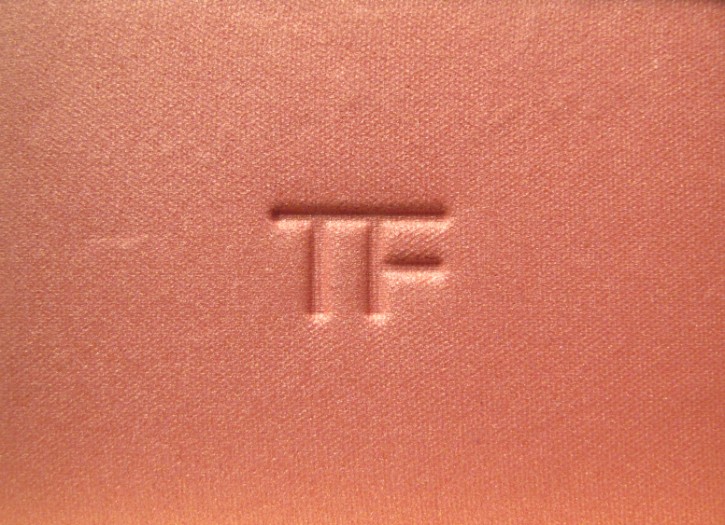 Upon close inspection, it becomes evident that Love Lust is a warm golden brown-based peach with pink tones. This combination makes it look almost coral, but in actuality it wears more like a true peach on my NW/NC25 skin.
TEXTURE & PIGMENTATION 
This is where Love Lust really shines.
As mentioned above, this particular blush is so finely milled that it has a rather powdery consistency. If you use a dense brush (like the TOM FORD Cheek Brush) to pick up color you will have some powder fallout on the pan. That being said, you can except a flawless finish when applied.
It is really rather remarkable… I see a small dusting of powder rise every time I swipe this pan, but when I apply it to my face it glides on smoothly and imparts the loveliest peach glow.  There is no heavy sheen or shimmer to be found here (unlike NARS Orgasm)… just a gorgeous flush of color.
Varying the amount of powder you initially pick-up allows you to easily customize your application and make it as sheer or opaque as you like. The best part is that the formula is so deeply pigmented that:
You don't need to be heavy-handed for great color payoff;
It won't oxidize and change color;
It lasts forever.
I mean FOR. EVER.
12 hours forever, with no touch-ups needed, and counting.
Did I mention how velvety and smooth it is?
Exhibit A: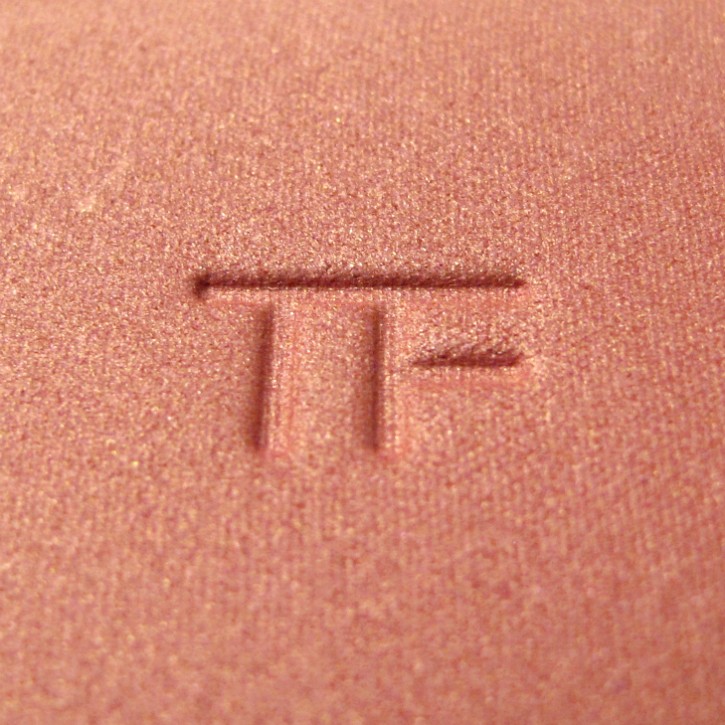 Love Lust up-close in natural light
Did I mention the ultra-fine shimmer?  Again, this is so finely milled that instead of coming across frosty, as shimmers often do, these particles blend melt into your skin and leave a subtle peach glow.
Exhibit B: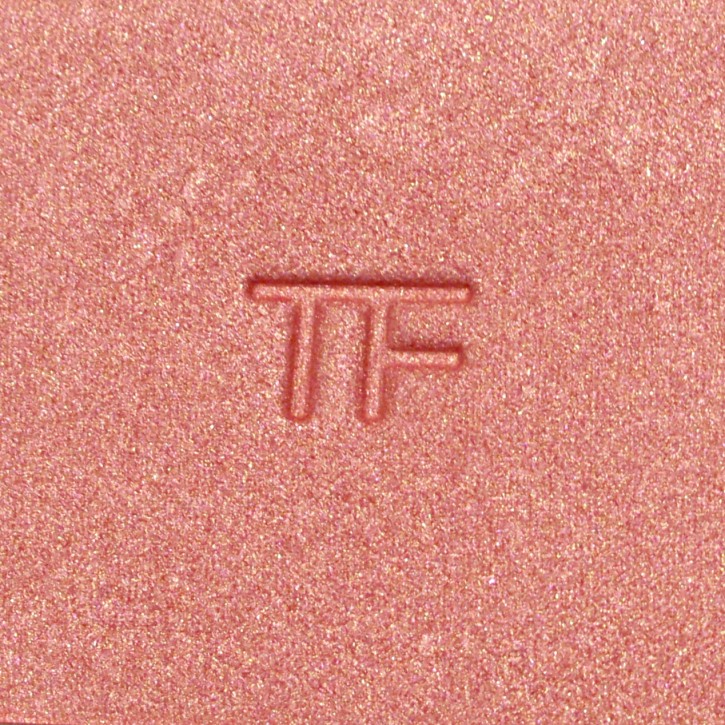 Love Lust up close in direct sun
Plus, it's just so pretty to look at.
Soooo pretty.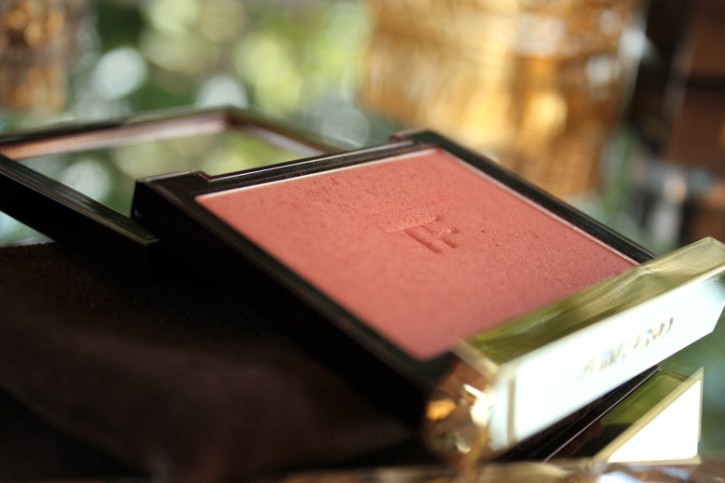 My precious.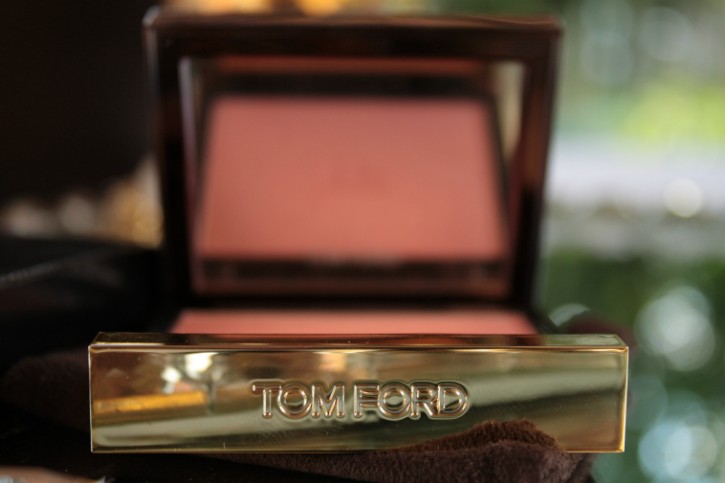 Sorry, where were we?
SWATCHES
Although some may say that Love Lust is best suited for warmer skin tones, I believe it is neutral enough to work on both warm- and cool-toned complexions.
Here are two swatches of Love Lust, one taken in direct sun and one in shade. You can see some of the shimmer picked up in these photos, but when applied to the face with a brush (as opposed to your arm for swatch purposes) that sheen is easily diffused.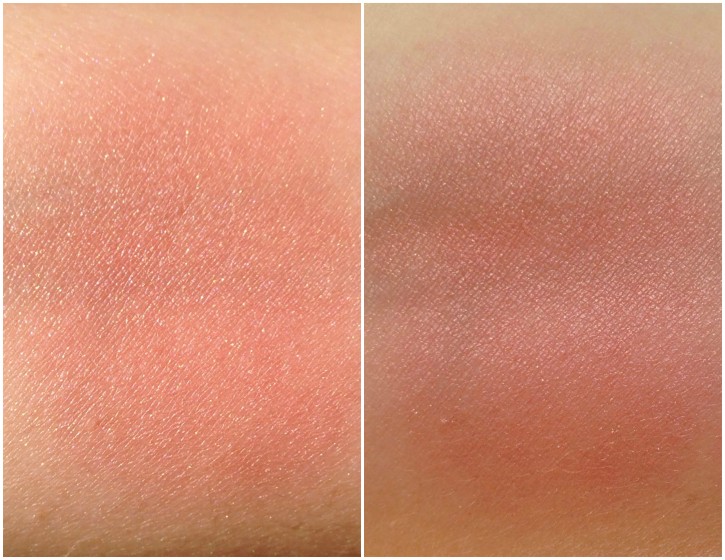 Beautiful, no?
Love Lust is my first TOM FORD Cheek Color but it definitely won't be my last.
Will you be buying LOVE LUST?  
Have you tried any of the other cheek colors in the collection?  
All images taken by me and subject to copyright