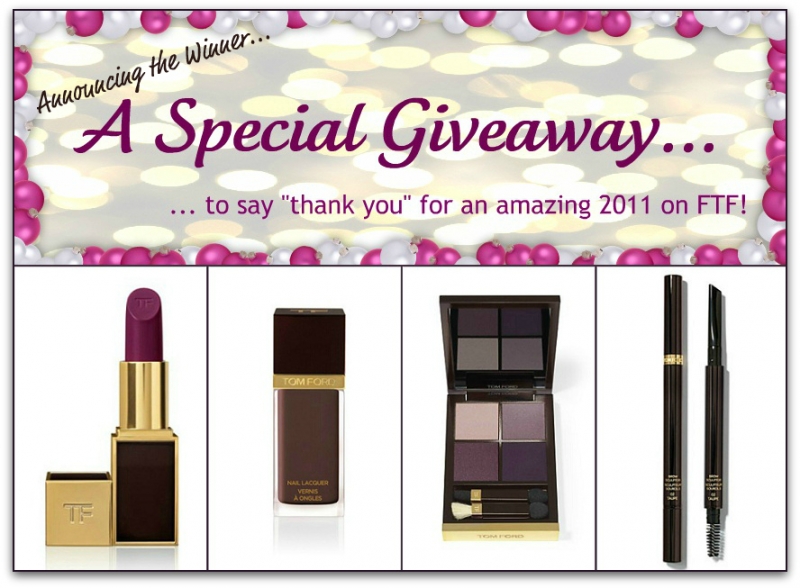 Wow.
You guys really love your TOM FORD Beauty products, don't you?
The response to this giveaway was tremendous to say the least. Thank you to everyone who participated. Whether you kept it simple and entered with only a list of your picks or went for the extra entries by tweeting, liking and following, I appreciate all of the enthusiasm for the giveaway!
Some Housekeeping:
Because of the extra entries, I exported all of the comments into an excel sheet to ensure everyone received the proper credit for their actions. This resulted in a total of 268 entries which were eligible for the giveaway.
The Grand Prize:
Here we go!
random.org generated the winning number 38…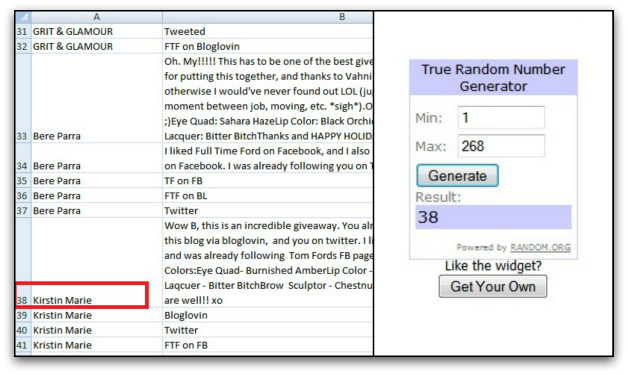 Congratulations to Kirstin Marie Foley!  You win your choice of TOM FORD Beauty Eye Quad, Lip Color, Brow Sculptor and Nail Lacquer!
Please email me within 3 days so I can get these goodies delivered to you asap 🙂
And the consolation prize goes to…
Now, you may have noticed that the title of this post mentions winners.  Plural.
That is because I decided to throw in a Lip Color as an additional prize for a second place winner!
Back to random.org…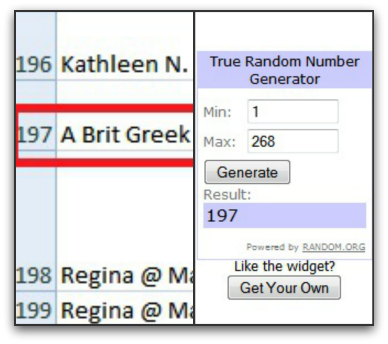 Congratulations to A Brit Greek!  Please email me within 3 days so I can get your contact information as well 🙂
Ladies, enjoy your goodies and please let us know what you think–I am confidant you'll LOVE them!
Thanks again to everyone who participated…  I wish I could afford to send you all prize but, alas, this is TOM FORD we're talking about 😉