From its inception, the TOM FORD Beauty Collection has emphasized the importance of understanding the architecture of the face. Each and every product is designed with a distinct purpose. Some accentuate focal points on the face. Others illuminate, sculpt and contour features. All work together to create a look defined by balance and symmetry. When it comes to the Fall 2014 Beauty release(s), the new Contouring Cheek Duos are the epitome of this philosophy.
The Limited-Edition Contouring Cheek Duos are a completely new product offering in the TOM FORD Beauty Collection. They follow the same premise (and have the same general look) as the Shade & Illuminate Palettes, but these are powder instead of cream. One shade is a pearlescent highlighter, while the other is a matte contour. There are two colors available: Softcore, a deep red matte contour with brown undertones and a gold-toned highlighter and Stroked, a warm-toned deep brown-based coral matte contour with a peach-toned champagne highlighter.
Like the rest of you, I am waiting for the official release later this month and don't have Stroked yet, but thanks to the generosity of TOM FORD Beauty, I am able to bring you this review of Softcore. And guess what? I am in love!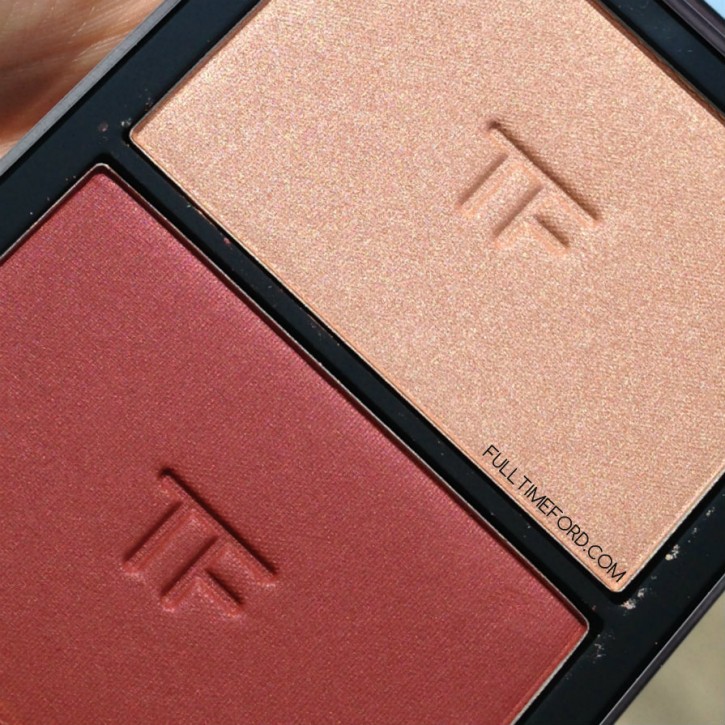 SOFTCORE LIMITED-EDITION CONTOURING CHEEK COLOR ($77)
The official word from TOM FORD Beauty:
"Symmetrical, sculpted cheekbones are vital to creating the Tom Ford look. Tom Ford's Contouring Cheek Color Duo contains a lighter, pearlescent shade to highlight and a deeper, matte shade to add definition and structure, achieving the look of contoured cheekbones. This sumptuous, cheek-transforming powder blush duo is formulated with spherical powders and rich emollients to ensure the colors glide seamlessly onto the skin with the comfort of a cream. To use, blend light shade into skin to highlight and deep tone shade to contour and define."
Before we get into the color edit, I can confirm that the formula in this duo is lovely. It is such a smooth and finely-milled powder that it truly does apply like a cream.  These duos are extremely pigmented – a little goes a long way. Even after swatching and seeing how pigmented the matte shade in particular is, I was still a bit too heavy-handed with my first application. I will say that the TOM FORD Cheek Brush (No. 6) is a beautiful compliment to these duos and picks up the perfect amount of pigment.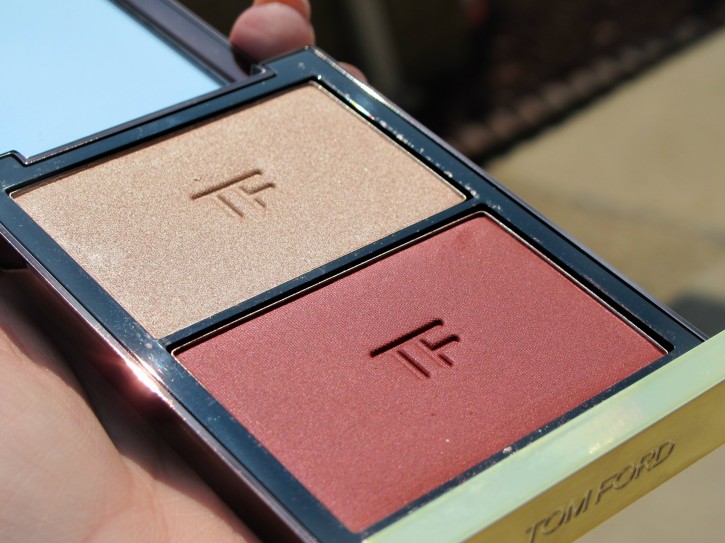 In terms of longevity, I had about 12 hours of wear with no touch-ups necessary and no oxidation.
THE COLOR EDIT
As mentioned above, Softcore is divided into two different pans: a cool-toned deep rosy-red matte contour and a gold-toned champagne highlighter. I have seen the darker color in this duo described as berry, plum and burgundy, amongst others, and although it looks like that in certain light, that wasn't how it swatched for me and it actually pulls warm on my skin and appears to have brown undertones. There are a lot of different images of this particular duo online, including the stock photos, but very few I have seen give a good representation of the colors. This is pretty accurate in terms of colors for Softcore in person: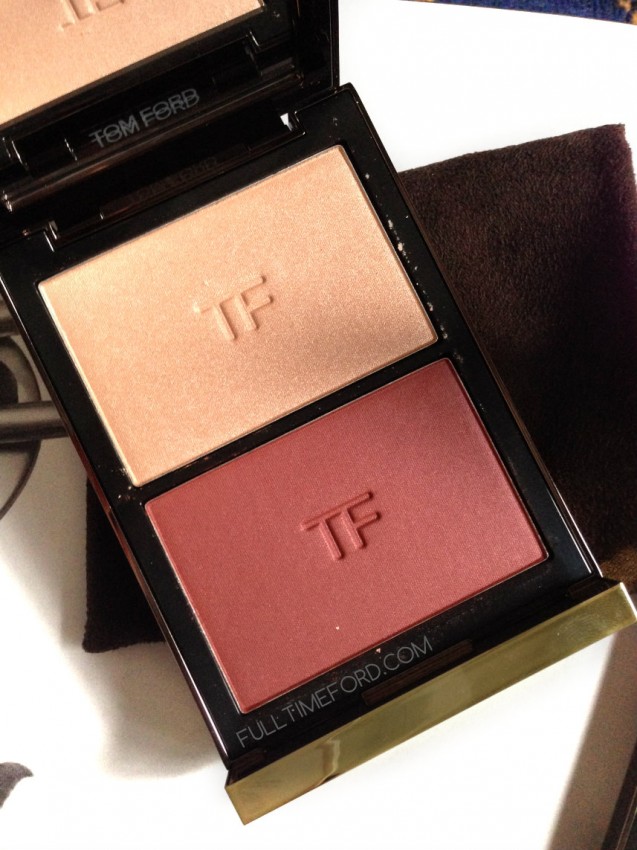 Here are close-ups of the highlighter and matte contour: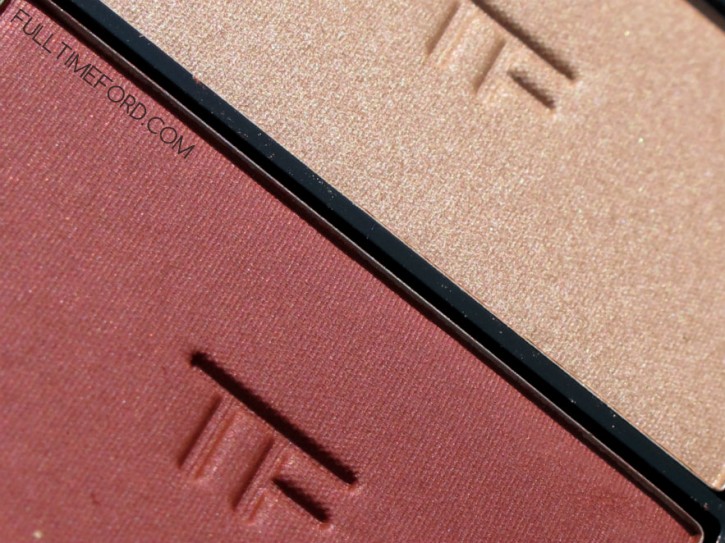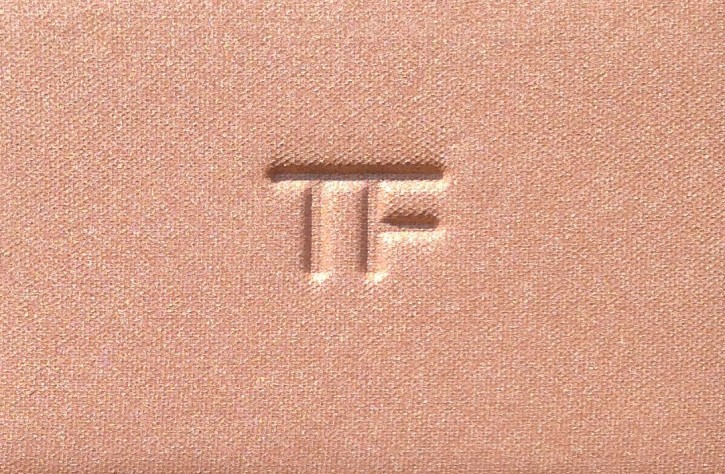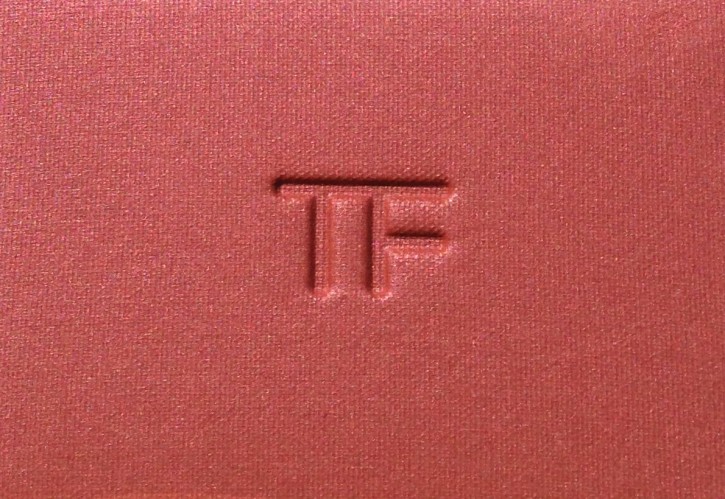 SOFTCORE SWATCHES
In terms of swatches, the keyword here is pigmentation. Again, amazing.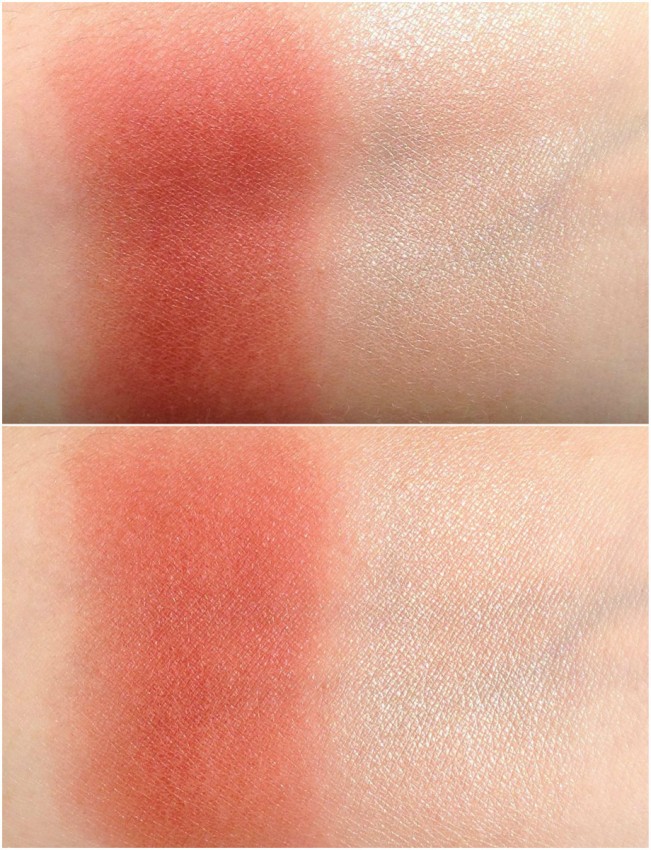 Top: direct sun, no flash/Bottom: natural light, no flash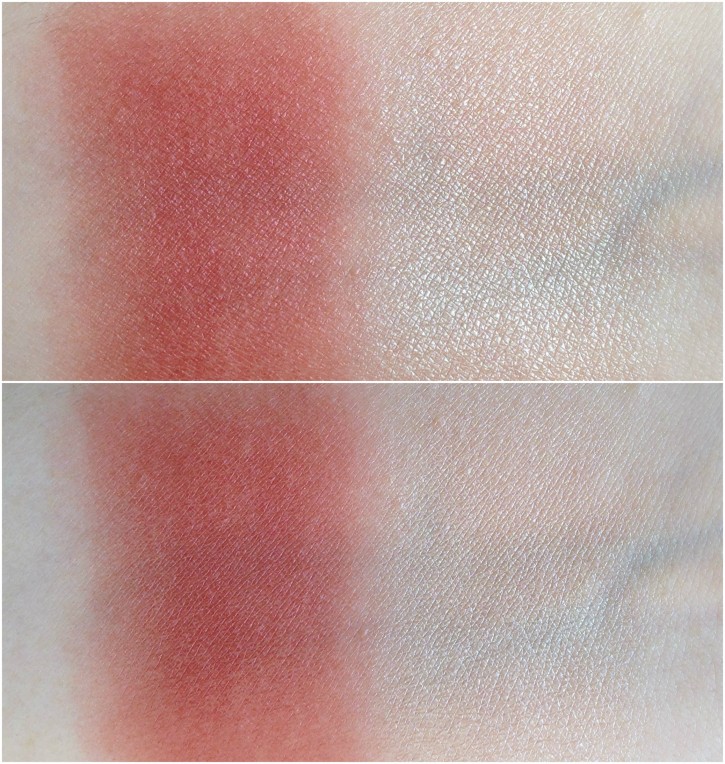 Top: shade, with flash/Bottom: shade, no flash
And one swatch with a very delicate hand (extremely light) so you can see the difference based on application: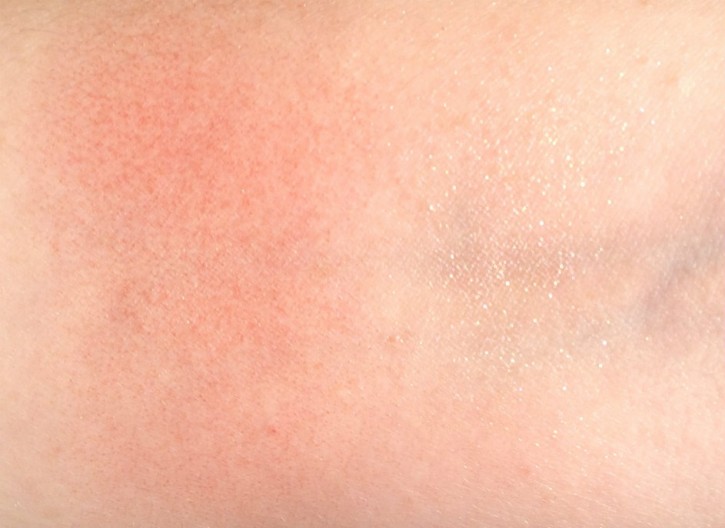 Natural light/no flash
FINAL THOUGHTS
I hope that the Contouring Cheek Duos become a permanent part of the collection. As of now, they are limited-edition but if they sell-out (and I anticipate they will) I could see them joining the collection as a compliment to the Shade & Illuminate Palette. I love that we get a highlight and contour color in the same palette and, in my opinion, that more than justifies the $77 price tag. In terms of color, Softcore will give the wearer a more flushed look while the shades in Stroked emulate a more natural one.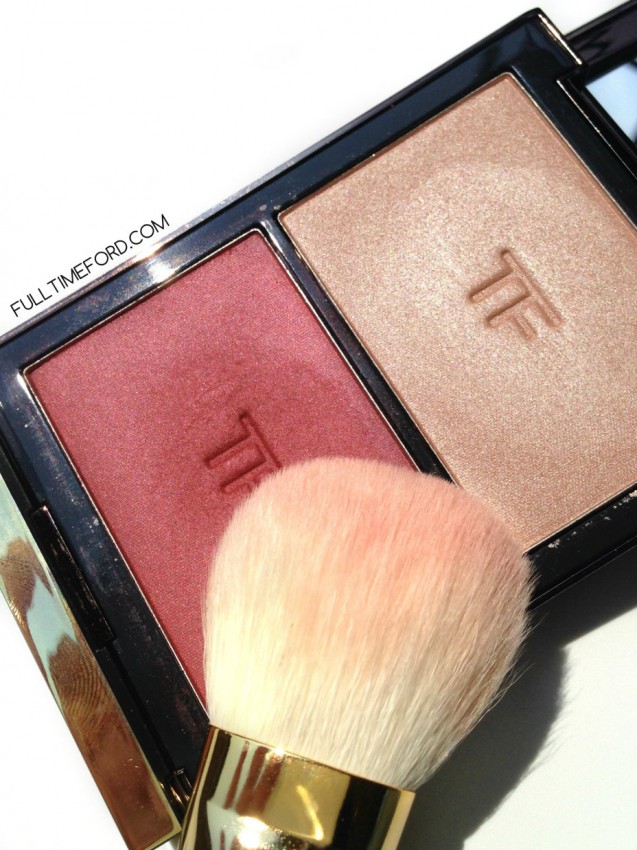 Like the Nude Dip Eye Color Quad, the original release date for the Cheek Duos was set to be September, but has been moved up to mid-to-late August in the U.S.  When I have an exact date I will let you know, but if interested I suggest you pre-order with your favorite TF sales associate.  They are a must-have!
Next-up: Lip Colors in Negligee and Twist of Fate!
What do you think of  the new Contouring Cheek Duos? Will you be buying?
TOM FORD BEAUTY Contouring Cheek Duo in Softcore ($77)
Buy It Now: Bloomingdales / Harrods / Neiman Marcus / TOM FORD Online (SOLD OUT)
Disclosure: PR sample provided for consideration. All opinions are my own.
All images taken by me and subject to copyright