If you are looking for the perfect gift for the TOM FORD Beauty addict in your life, look no further than the TOM FORD Beauty Trousseau, now available at Selfridges (and ONE is available in the U.S. – details here.) for £919 (approximately $1,472 USD). This gift set will – without a doubt – warm any luxury cosmetic loving heart.
In true TOM FORD fashion, this gift set is to die for. Aesthetically speaking, it is one of the most beautiful and elegant cosmetic cases I have ever seen: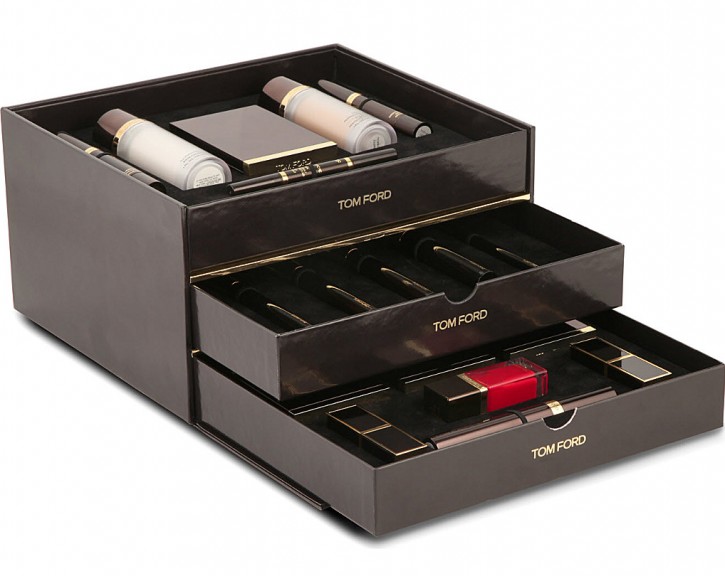 In terms of the products themselves, the edit can't be beat:
Concealer (you pick the color)
Correcting Pen (you pick the color)
Traceless Perfecting Foundation (you pick the color)
Illuminating Highlight Pen (you pick the color)
Illuminating Primer
Shade and Illuminate in Intensity One (NOTE: Some product photos suggest that either Stroked or Softcore is a part of this set – they are not!)
Illuminating Powder in Translucent
Brow Sculpt in Espresso
Eye Color Quad in Golden Mink
Eye Color Quad in Titanium Smoke (NOTE: Some photos suggest that Nude Dip is being included in this trousseau. IT IS NOT. Golden Mink is & Titanium Smoke are the only 2 quads available in this set.)
Extreme Mascara in Raven
Nail Lacquer in Bordeaux Lust
Lip color in Indian Rose
Lip color in Cherry Lush
Foundation Brush
Cream Foundation Brush
Concealer Brush
Shade and Illuminate Brush
Cheek Brush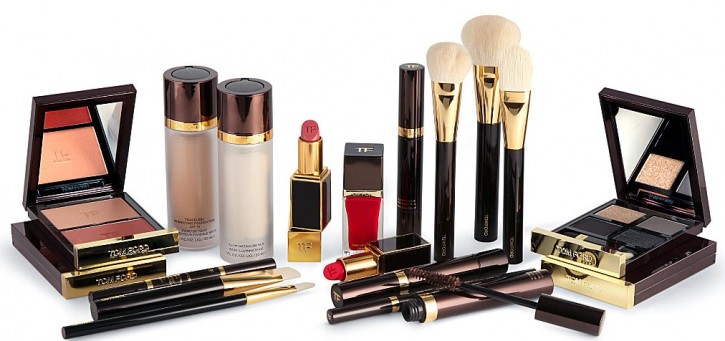 Regardless of whether you purchase this trousseau in store or online, only 4 of the products are customizable. You may select your shades in the Traceless Perfecting Foundation, Illuminating Highlight Pen, Correcting Pen and Concealer.
If you place an order online, you must email personalised@selfridges.co.uk within two hours and include your order number in the subject line along with the name 'Tom Ford Trousseau' ie. "Order number 123456, Tom Ford Trousseau"
In the body of the email, include your selected colors for products above. For example:

Traceless Perfecting Foundation – Almond
Illuminating Highlight Pen – Ambre Eclat
Correcting Pen – Medium
Concealing Pen – Light Medium
If you would rather purchase in store, don't wait too long. Most Selfridges stores are only receiving a handful of these sets and once they are gone, they are gone.
Check out the additional images below and let me know what you think in the comments!