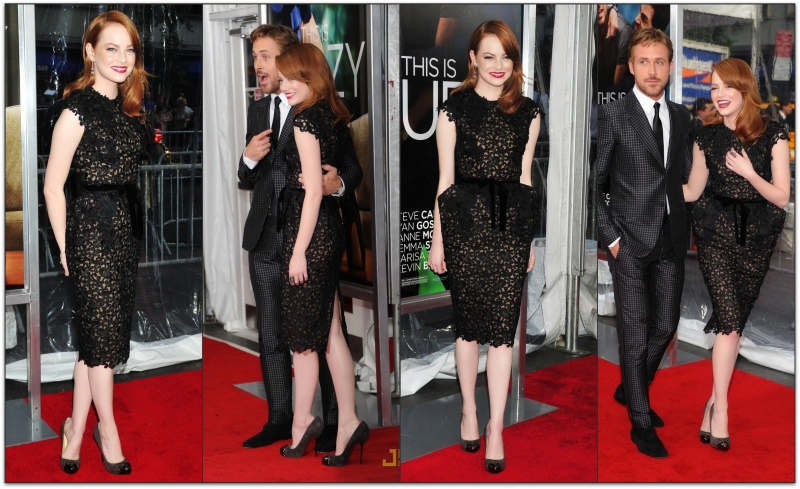 Regular readers of my other blog, Beautifully Invisible, already know that I have a girl crush on Christina Hendricks.
It turns out that I have also developed a girl crush on Emma Stone.
Imagine how excited I was when I spotted Emma rocking a dress from Ford's  A/W 2011 Collection at the July 19, 2011 world premiere of her latest movie, Crazy, Stupid, Love, at the Ziegfeld Theater in New York City.
Stone  positively glowed on the red carpet while wearing the black guipure 3D lace dress (with its long sleeves removed).
Then again, if I was wearing TOM FORD and standing next to Ryan Gosling, I'd be glowing too.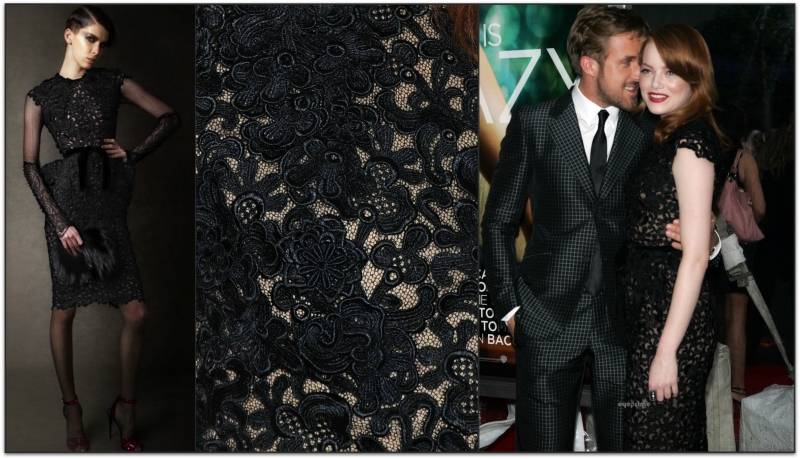 I think Stone's stylist is doing a phenomenal job. You?
All images courtesy of The Fashion Spot and TOM FORD (closeup by me)