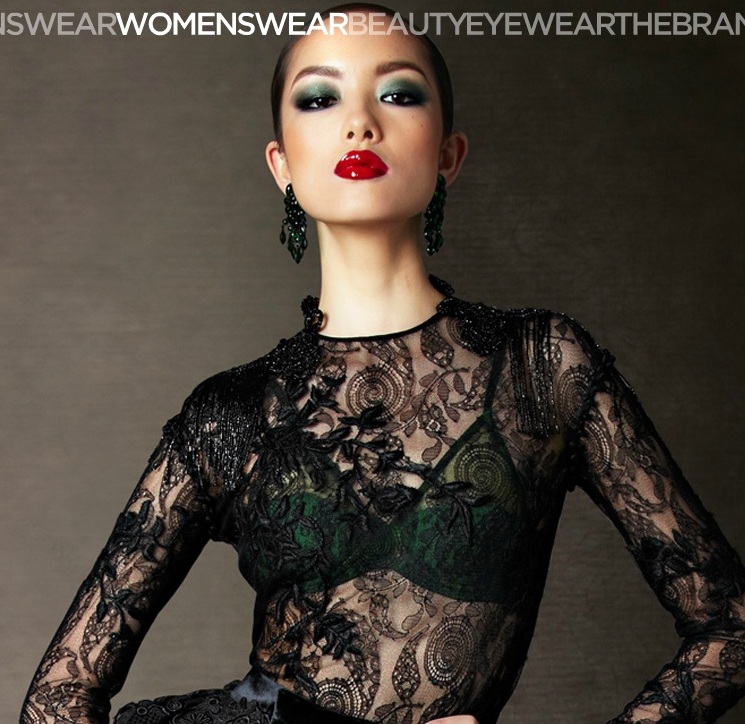 Tom Ford is a rebel.
To say that his presentations are shrouded in secrecy would be an understatement. Since returning to womenswear, he has insisted on near media black-outs at his invitation-only showcases. They are small, intimate and private with no outside crews in attendance to document the event. Each season we hear whispers of the beauty and opulence of his collection, but we don't get to see it until he wants us to.
Last year Ford shared his reasoning behind this with WWD:
"The way the system works now, you see the clothes, within an hour or so they're online, the world sees them. They don't get to a store for six months. The next week, young celebrity girls are wearing them on red carpets. They're in every magazine. The customer is bored with those clothes by the time they get to the store. They're overexposed, you're tired of them, they've lost their freshness… In addition, all of the fast-fashion companies that do a great job, by the way, knock everything off. So it's everywhere all over the streets in three months and by the time you get it to the store, what's the point?"
Truthfully, as much as I love his designs and would LOVE it if he jumped on the social media bandwagon, I can understand his reasoning. Boredom? I don't think that is as much the concern as fast-fashion companies and knock-offs.
The air of mystery that surrounds his designs has only added to their appeal for me. I have developed a sort of Pavlov's dog reflex when it comes to Tom Ford. I start salivating at the very mention of his latest collection or a hint of what it might be.
The presentation for the Autumn/Winter 2011 – 2012 Collection was held in London this past February.  True to his word, no images at all were available until recently. Not even leaked cell phone photos!  A couple of week's ago, Ford decided to tease us with a 0:59 video Lookbook which I shared on my other blog, Beautifully Invisible.
Today, finally, I am delighted to share the high quality lookbook images for the collection. Now we can FINALLY see the true beauty of these designs.
Lace, anyone?


All images via www.TomFord.com