In case you missed this little tidbit on T: The New York Times Style Magazine yesterday, men's fashion director Bruce Pask shared some highlights of the TOM FORD Fall/Winter 2012 Menswear Presentation in Milan.
According to Pask, the collection, deemed "beyond elegant" on his personal Facebook page, " was surprisingly neutral in comparison to brighter seasons past. The handpicked house models walked around the hyper-elegant and intimate showroom so that the clothes' most tactile qualities could be properly appreciated."
As for his favorite look?
"Argentine coyote, which has a rougher texture that Ford prefers, topped the lapels of [a] luxurious tweed coat worn with the softest buttoned knit and a checked, pleated trouser, all in toffee brown tones."

Thanks to the talents of Fashion illustrator Richard Haines, we actually get to see a sneak peek of the look described above: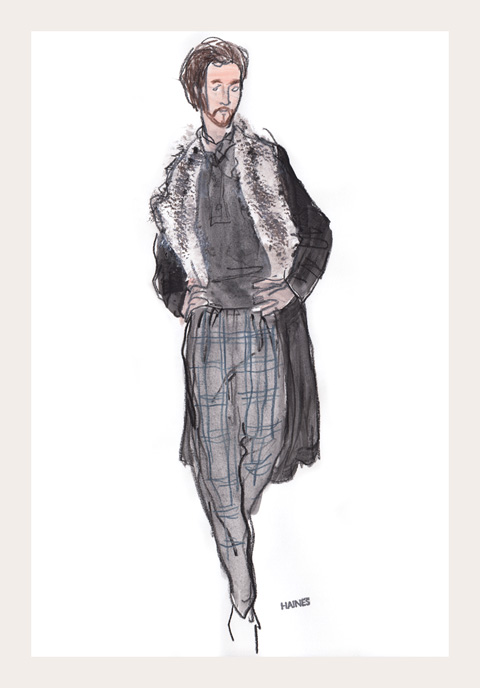 Illustration by Richard Haines via T
That coat… oh, that coat looks divine, even as an illustration!

So tell me, what do you think?