March 2012 is going to be a good month for Tom Ford fans everywhere!
In addition to advertising that will be featured in a number of the March issues, quite a few pieces from the Spring/Summer 2012 Womenswear Collection have been featured in the accompanying editorials as well.  This is just a quick roundup of the first batch (including one from February) but there will be more to come!  Stay tuned.
Marloes Horst by photographer Will Davidson for Harper's Bazaar Australia, March 2012 (via Fashion Gone Rogue):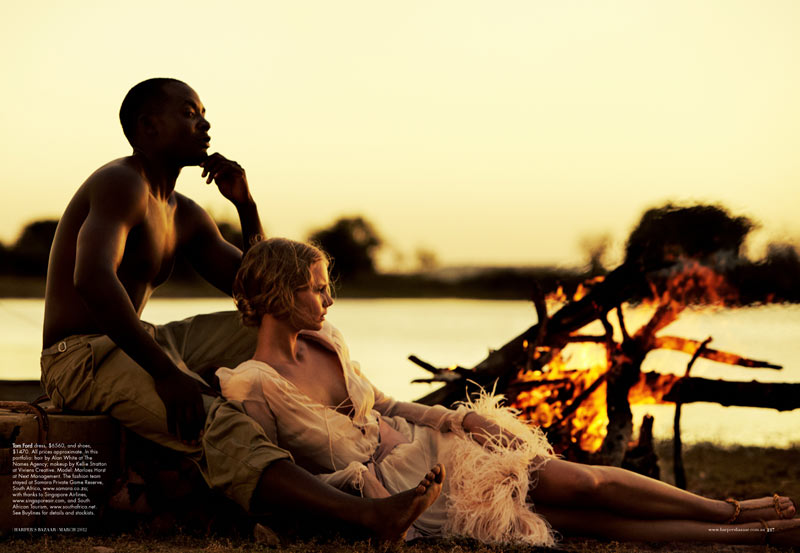 Marloes is wearing the Powder Silk Georgette Cocktail Dress with Ostrich Feather Embroidery.  I have to say I am loving the look of this dress in the editorial… that feather detail is amazing!
Confession: this editorial is actually my favorite in the round-up.  The setting is spectacular and I think Davidson did an amazing job bringing it to life with this shoot. I highly encourage you to check out the rest by clicking on the picture above.
Demi Moore by photographer Cedric Buchet for Harper's Bazaar, February 2012 (via My Face Hunter):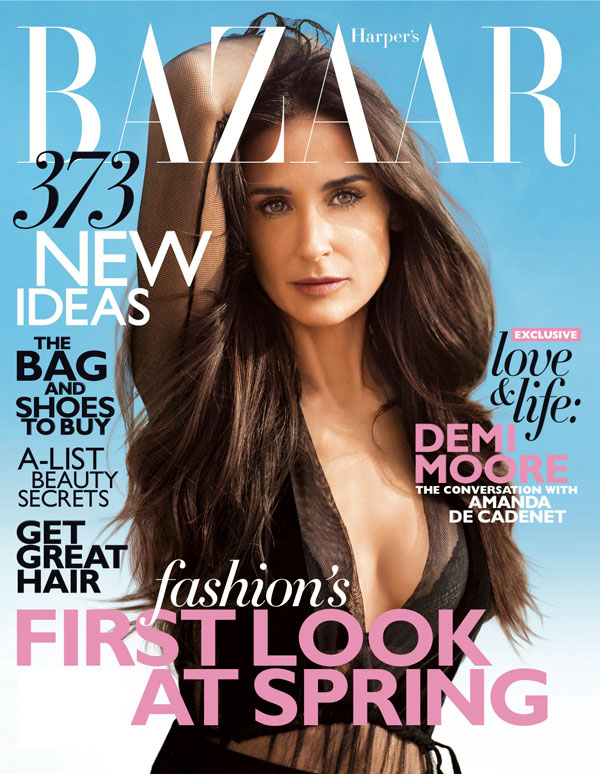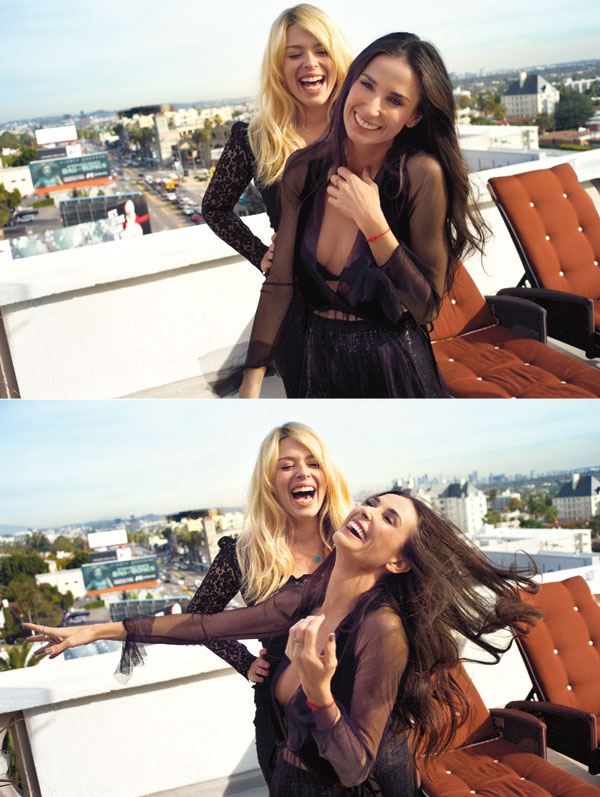 Demi is wearing the same Black Sequin Embroidered Evening Dress that model Daga Ziober wore in this shoot for Vogue Germany.  I am still waiting for a good full-length shot of this dress in an editorial… so far it seems we only have some teasers!
Kinga Rajzak by photographer Sølve Sundsbø for Vogue Japan, March 2012 (via Fashion Gone Rogue):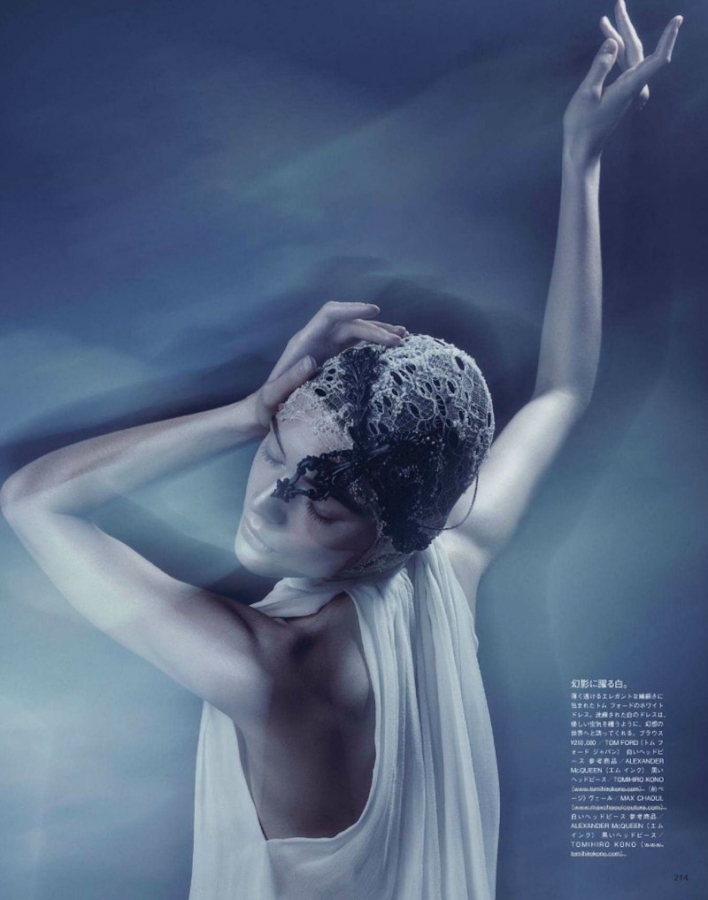 This was a bit tricky to identify…. I think Kinga is wearing the Chalk Silk Georgette Tied Halter-Neck top from Lookbook Look 22, but if anyone knows different, please let me know!
Though the Horst editorial above edges this one slightly as my personal favorite, I would be lying if I said this one wasn't a very close second.  Sølve Sundsbø is one of my all-time favorite photographers and this editorial, which also features the beautiful Saskia de Brauw, doesn't disappoint.
Finally, as an added bonus…
Cara Delevingne by photographer Simon Emmett for S Moda, January 2012 (via Fashion Gone Rogue):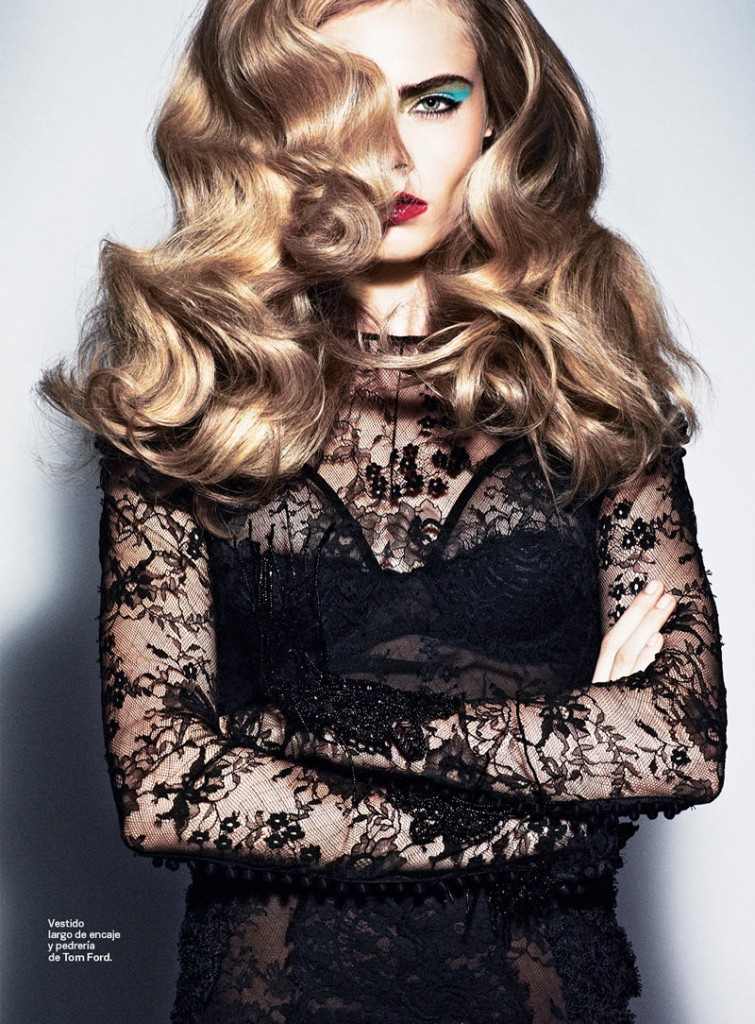 Although this is a piece from the Fall/Winter 2012 Collection it is still worth sharing.  Carla is wearing the ever-popular Black Floral Chantilly Lace Evening Dress with Jet Detail that was featured here and here.  Still just as beautiful.
What do you think?  Which of these images is your favorite so far?