I can't remember the last time images from a luxury beauty brand ad campaign were released so… quietly.  
Truthfully, I am a bit perplexed by it.  The new ads definitely measure up to the Lara Stone and Mirte Maas campaigns. In fact, I think they surpass them in quality and the color palette is simply breathtaking.  The campaign should be featured in numerous media outlets by now but so far a single shot of Snejana Onopka is getting all the attention.
Lucky for us, we have the internet.
Even though the "official news" is yet to come, two new images have now been released. My favorite so far is this stunning shot of Snejana and Mr. Ford: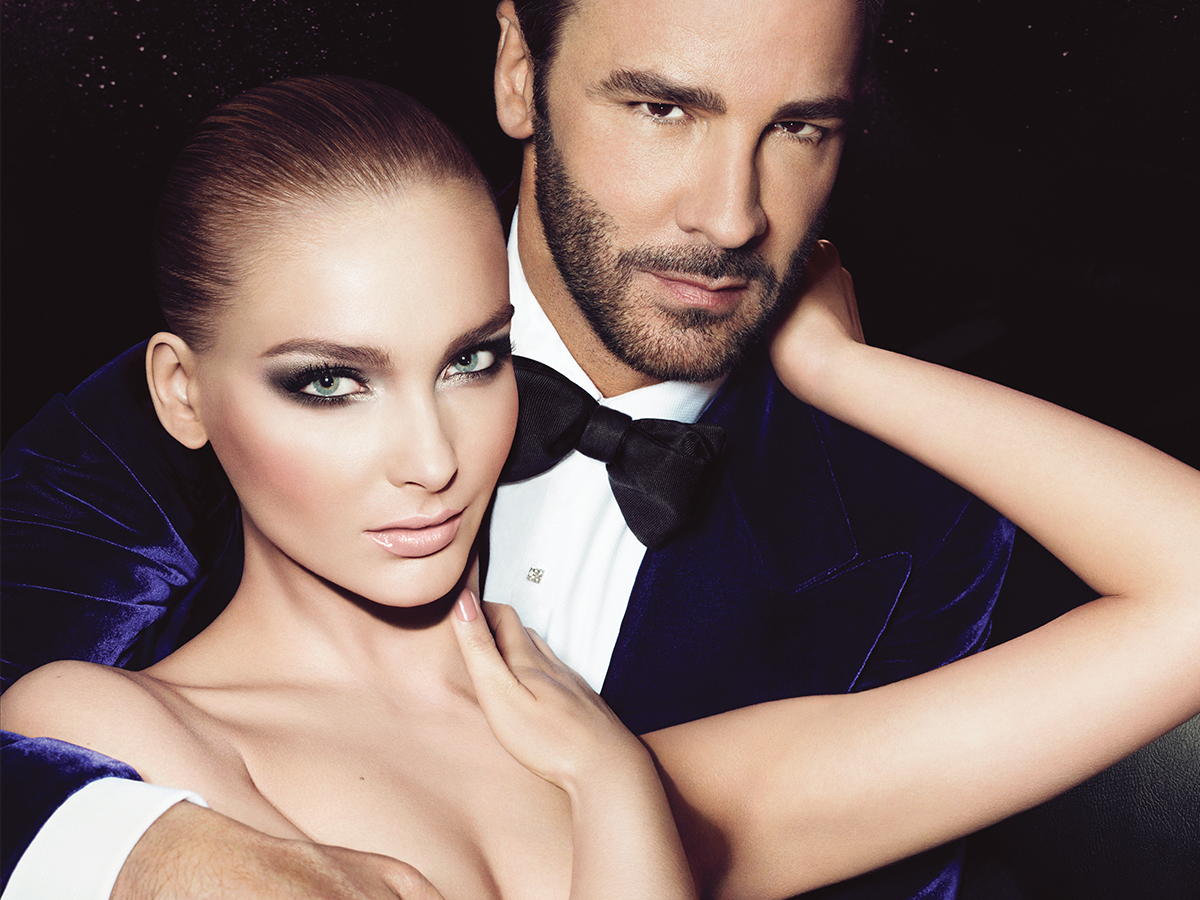 I admit, the composition of this shot makes me scratch my head a bit, but let's think about this for a moment.  Would you know what to do with your arms if you were positioned that close to Tom Ford?  Enveloped in his arms?  In velvet?  Gah.  Someone would have to pick me and my arms up off the floor.
Wow.
Ok, where was I?
Oh yes.  We can't neglect the shot below of Snejana and Daga Ziober which was first spotted on Saks Fifth Avenue.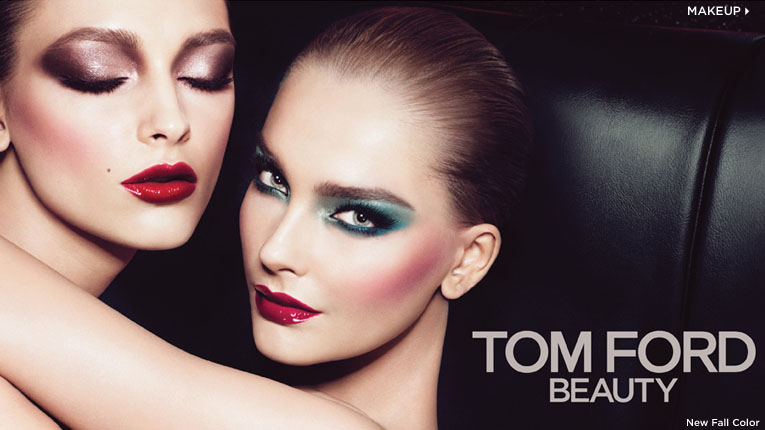 I love the colors in this image.  Bold.  Beautiful.  And somehow dangerous.  Maybe it's the Black Swan vibe that Snejana is giving off, but holy hotness!
I'm still trying to ID the products used in all of these (the Emerald Lust eye quad is fairly obvious and drop-dead gorgeous, no?), but I have to say that I am loving these images.
What do you think of the campaign?  Have you stumbled across any other images?
Images courtesy of TOM FORD and Saks Fifth Avenue