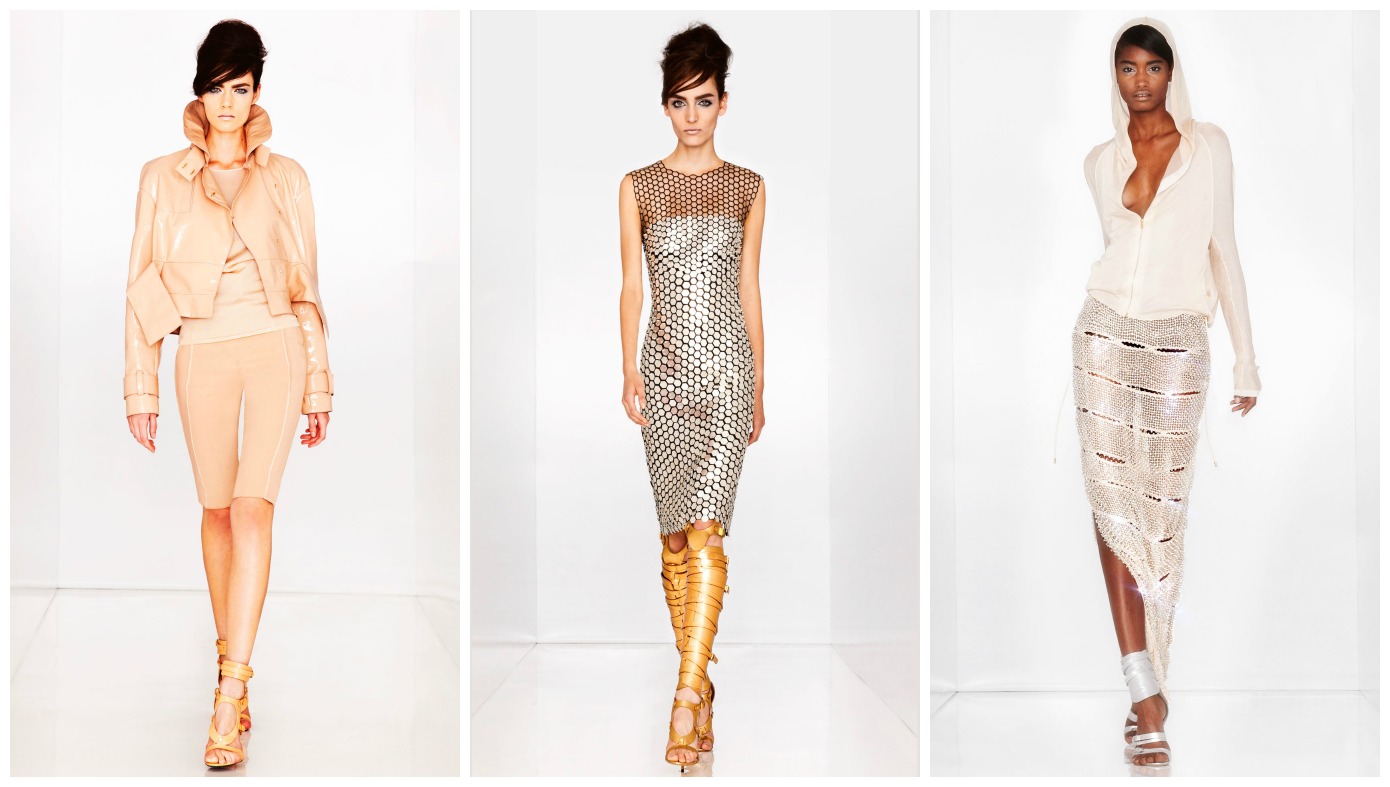 Ever since Tom Ford's return to womenswear in 2010 there has been an air of secrecy around his seasonal showings.  The runway shows that Ford became famous for during his time at GUCCI were replaced by private, intimate presentations.  No matter how anxious we were to see the latest designs, Ford kept us waiting—often for months—until he released the first images.
Until now.
On Sunday, September 16, Ford held a private showing in his London headquarters.  How is that different from prior years, you ask?  By all accounts, not only was this one was more relaxed—change was in the air.  The buzz around the presentation suggests that things will be different next season.  Whispers of a full runway show in London are becoming more prevalent.  Sure, there have been whispers before but these seem to carry some weight.  Most convincing?  Instead of waiting months, TOM FORD has already released some imagery from the Spring 2013 presentation.
The theme for spring is "chastity and perversity" and let me tell you… I. LOVE. IT.
Especially the gold bondage-y gladiator stiletto boots.  They speak directly to my 50 Shades of Grey loving heart!
Check out the teasers below and let me know what you think.
Meanwhile, I will be figuring out how to get an invite to London so I can be there for Ford's possible return to the catwalk!
Images courtesy of TOM FORD via Vogue UK