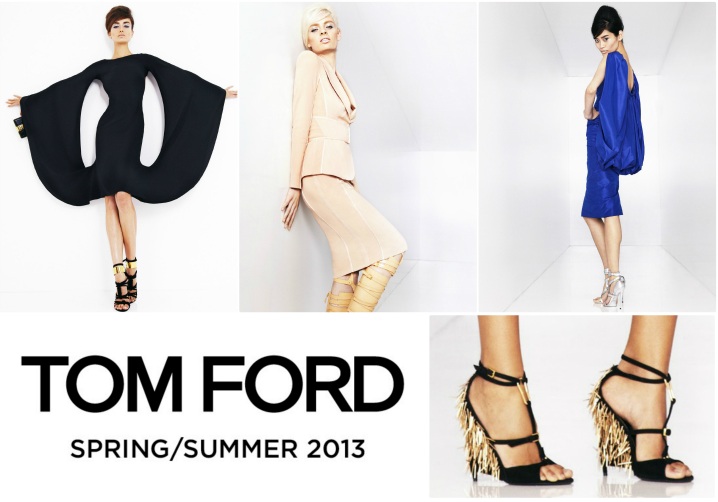 Mondays are usually my least favorite day of the week but there are a few things that can brighten even the dreariest Monday. Like a great cup of coffee. Or a smile from a stranger. Or…
The COMPLETE TOM FORD S/S 2013 Womenswear Collection!
Yes my friends, I said the complete womenswear collection.
As you can see, the way this collection is being publicized is definitely different than prior years. Privacy? Secrecy? Who needs it!
I — for one — am loving the change.
The pieces in the collection are stunning.  Think bondage meets classic chic.  There are black patent zip pencil skirts, camel cashmere sweaters, fitted chiffon dresses with intricate rope detail, taupe skirts, beaded skirts, and those to-die-for multi-buckle bondage-y gladiator-boots, to name a few.
At the presentation earlier this month Ford said "you can wear something a little perverse if the rest of you is chaste." This collection proves that. And I am quite certain that Christian Grey and Gideon Cross would purchase every single piece for their significant others.
Check out the lookbook and corresponding video below and share your opinion in the comments below!
Images courtesy of TOM FORD