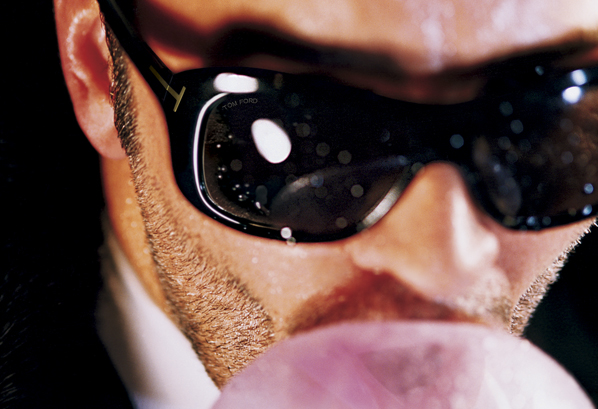 I get a lot of emails from readers who either need help tracking down specific TOM FORD apparel and other products or who simply need recommendations on where to purchase TOM FORD online. Now that Black Friday and Cyber Monday are upon us I thought this might be a good time to give you a rundown of some online retailers who carry TOM FORD products. As an added bonus, I also included any special promotions they are currently running that can be applied to a TOM FORD purchase.
A few notes:
Most online retailers only carry TOM FORD eyewear, accessories and beauty products including fragrances.
Apparel is more difficult to find and although there are some online options your best best is a visit to a TOM FORD boutique.
When you shop at the retailers below, don't forget to check ebatesto see if you can get cash back when you buy for extra savings – they are offering up to double cash back on many sites this weekend!
Check out the list after the jump and let me know if I missed anything (if you are looking for a more comprehensive list of Black Friday & Cyber Monday sales, click here)!
Online Retailers
Barneys New York: Enjoy free ground shipping on all domestic orders including TOM FORD sunglasses and fragrance.
Bergdorf Goodman: I love Bergdorf Goodman. Right now you can get free shipping with code BGSHOP.  Make sure you check out the new TOM FORD Cruise Collection!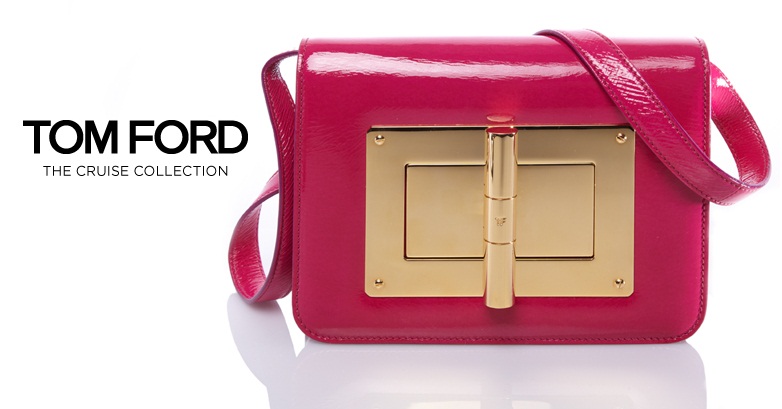 Beyond the Rack: Pay shipping once and receive free shipping on all ADDITIONAL orders through November 25th. No code necessary. They are featuring TOM FORD sunglasses on the site again through November 23rd.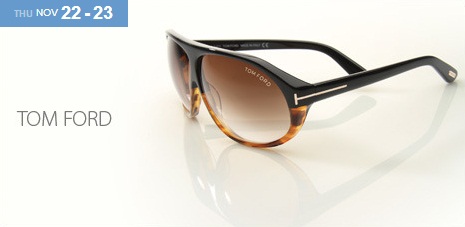 Bloomingdale's: Bloomingdale's carries a nice selection of TOM FORD Beauty and TOM FORD sunglasses.
They have a spend more, save more deal going through November 25th that can be applied to sunglasses purchases but unfortunately beauty & fragrances products are excluded:
Enjoy $50 off your purchase of $250 – $499
Enjoy $100 off your purchase of $500 – $749
Enjoy $150 off your purchase of $750 – $999
Enjoy $200 off your purchase of $1,000 – $1,249… and an additional $50 off for every $250 you spend beyond $1,000 (up to $3,000).
Plus:
Enjoy free shipping through December 20th
Receive a sparkling clutch and deluxe fragrance samples with any $100 Bloomingdale's fragrance purchase.
Farfetch: I just wrote about farfetch the other day. They are the only online retailer that currently sells TOM FORD apparel plus they have a great selection of sunglasses that are difficult to find elsewhere.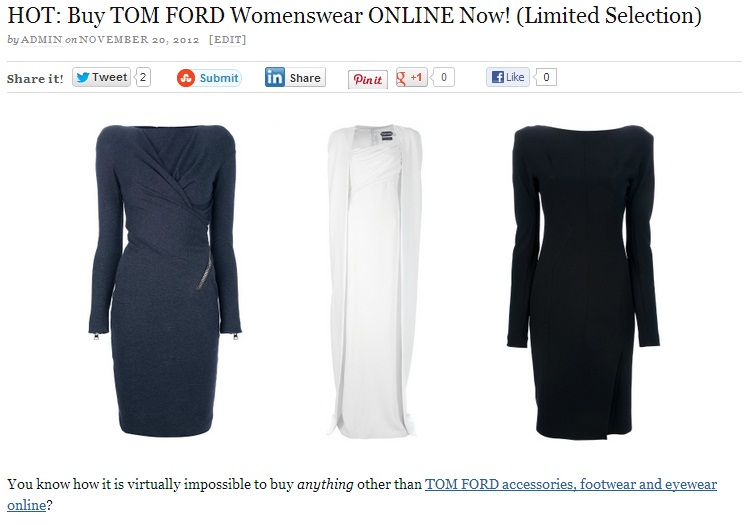 Right now: Enjoy free global shipping on orders over $160 from November 22nd – November 26th.
The fine print:
The free shipping offer is valid on orders of full price merchandise totaling over £100 (€124; $160).
Free shipping applies up to a shipping value of £40 (€49; $64) over which the customer must pay the difference.
The £100 threshold applies to a customer's entire order of full price merchandise, no matter how many boutiques ordered from.
Sale price merchandise is not included within the free shipping offer and does not count towards the £100 threshold.
It applies to orders from all boutiques in the farfetch.com network.
Last Call by Neiman Marcus: Unfortunately TOM FORD sunglasses are usually excluded from any additional discounts offered on Last Call, but they are still significantly discounted (usually around $199) and free shipping is often available. Plus they have a nice selection as well.
Free shipping on all orders of $75+ with code LCNOV75
Shop through ebates.com for 2.5% cashback on your purchase!
Neiman Marcus: Neiman Marcus and Bergdorf Goodman are my go-to retailers for TOM FORD Beauty products. Right now NM is running a gift card promo.
Spend $200 and receive a $50 gift card with code GC4YOU
Spend $500 and receive a $125 gift card with code GC4YOU
Spend $1,000 and receive a $250 gift card with code GC4YOU
Spend $2,000 and receive a $500 gift card with code GC4YOU
Enjoy free shipping with code NMFALL
Sweeten the deal:
Enjoy free shipping with code NMFALL
Make your purchase through ebates.com for cash back.
Shop my holiday gift picks here: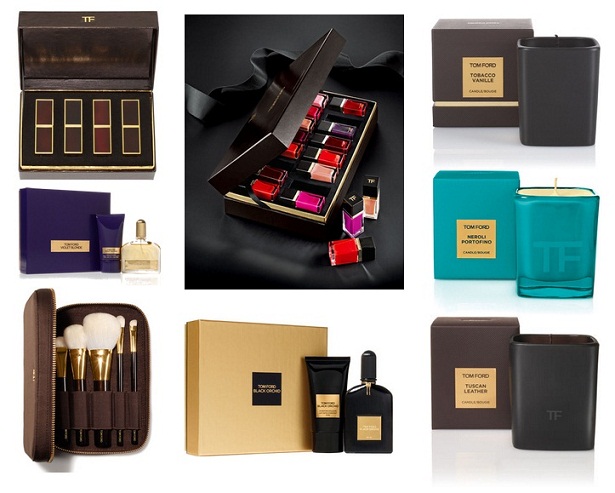 OPM Boutique: Enjoy 30% off your entire order with code BLACKFRI30 through November 23rd.  They carry a limited selection of TOM FORD sunglasses and the code can be applied towards their purchase. A few of my picks are below (prices are pre-discount).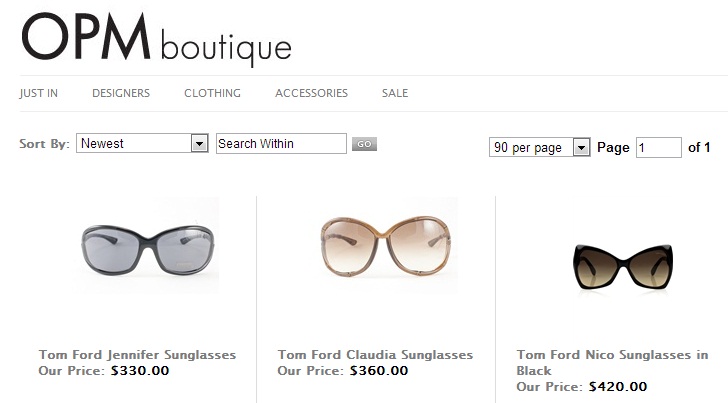 Enjoy 20% off sitewide on November 22nd with code GIVETHANKS20. They have a limited selection of TOM FORD sunglasses available.
Enjoy an extra 40% off select items on November 23rd – check back to see if TOM FORD is included.
Enjoy free shipping with any purchase of $250 + on November 25th and 26th
Saks Fifth Avenue:  As always, Saks has a ton of TOM FORD Beauty and eyewear in stock.
Get a $25 gift card with your $100 Cosmetics and Fragrance purchase with code BEAUTY12 through November 23rd
Enjoy free shipping and returns with code HOLIDAY through December 22nd
Saks is also one of the few retailers that still carry the TOM FORD Rizzoli hardcover book.  If you are shopping for a TOM FORD fan the book is definitely worth considering! My copy is one of my most prized possessions.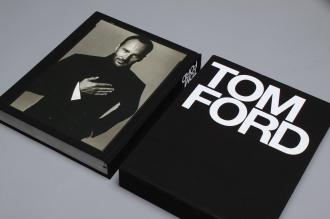 Selfridges: Another great retailer if you are shopping TOM FORD. The offers below are valid through November 26th
Enjoy 20% off fashion, homewares and accesories with code SELF20
Enjoy 10% off beauty, fragrance and wine with code SELF10
My pick? The luxury vanity case. So pretty…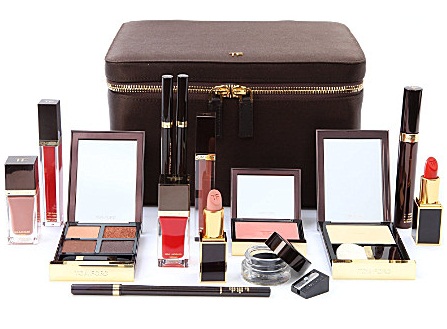 TOM FORD Outlet
For those of you who want to shop in person this weekend and are in the NY area, check out the Woodbury Commons Outlet TOM FORD store.
According to Madison Avenue Spy, The TOM FORD outlet will have an extensive selection of leather handbags, shoes and ready-to-wear available.  Available inventory includes:
Brown and black crocodile (retail $19,990) are normally $7996 at the outlet, but will be discounted an additional 25% making them a cool $5997 each.
Ford's dresses will be priced between $530 and $650, including the extra 25% to 50% off outlet prices.
Men and women's shoes will be an additional 50% off and jewelry will be an additional 25%.
They have gladiator style sandals for $71 to $78  (retail over $650), flats around $60, and heels ranging from $122 to under $500 for exotics.
You can view a price list and inventory for the sale here.
Store Contact Information:
Jessica Graziadio: (845) 684 – 3100 (in store Wednesday 21st from 1pm – 9pm for requests)
Friday: 5am-10pm
Saturday: 7am-10pm
Sunday: 8am-9pm
 ************************************************************
Disclosure: Some of the links on this page are affiliate links for retailers that I personally support. Please note that if click through an affiliate link when purchasing an item I will be partially compensated for your purchase. You are under no obligation to click through via one of the links when purchasing, but, if you do, you will be supporting my site as well. Happy Shopping!