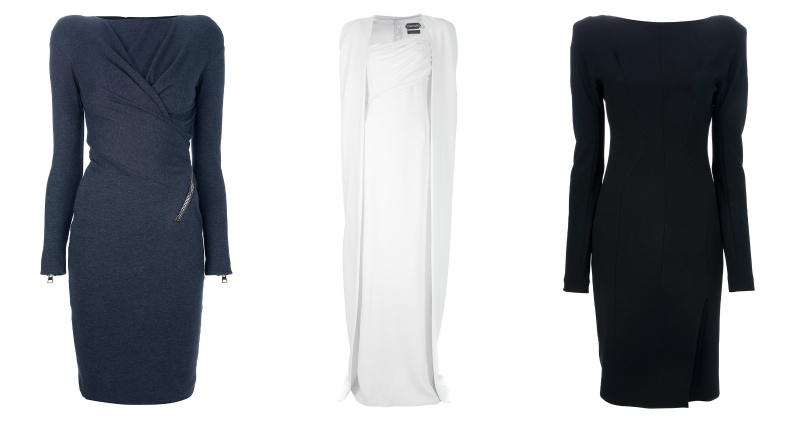 You know how it is virtually impossible to buy anything other than TOM FORD accessories, footwear and eyewear online?
I am not talking about shopping ebay for what may or may not be authentic TOM FORD designs. I am talking about shopping a reputable online retailer that guarantees authenticity.  I am talking about the ability to buy the gowns and dresses that we covet like crazy each season without having to leave the comfort of your own home.
I am talking about something we never used to be able to do… until now!
Now—before you get too excited—let me preface this by saying if you do live near a TOM FORD boutique you should absolutely go to the store itself and not shop online for these items.  Shopping at TOM FORD is an experience in itself and it's one you shouldn't pass up if you have that option.
If, however, you have no other recourse, you can now purchase a limited selection of TOM FORD womenswear on FarFetch. I've shopped FarFetch before and, given that they specialize in boutique items, it makes sense that they would be the first to offer a selection of TOM FORD womenswear online.  Choices and sizes are extremely limited, but they include Gwyneth's stunning Oscar gown and cape (here), the always popular zip cocktail dress (here) and a beautifully simple draped back dress (here).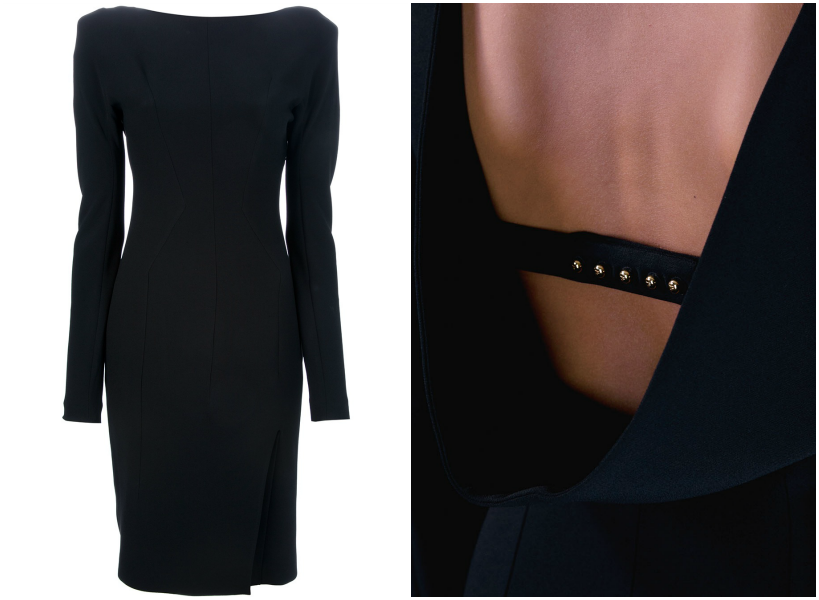 Draped Back Dress by TOM FORD
Would you ever buy a TOM FORD gown from an online retailer or would you wait and purchase at a boutique?
Sound off in the comments below!