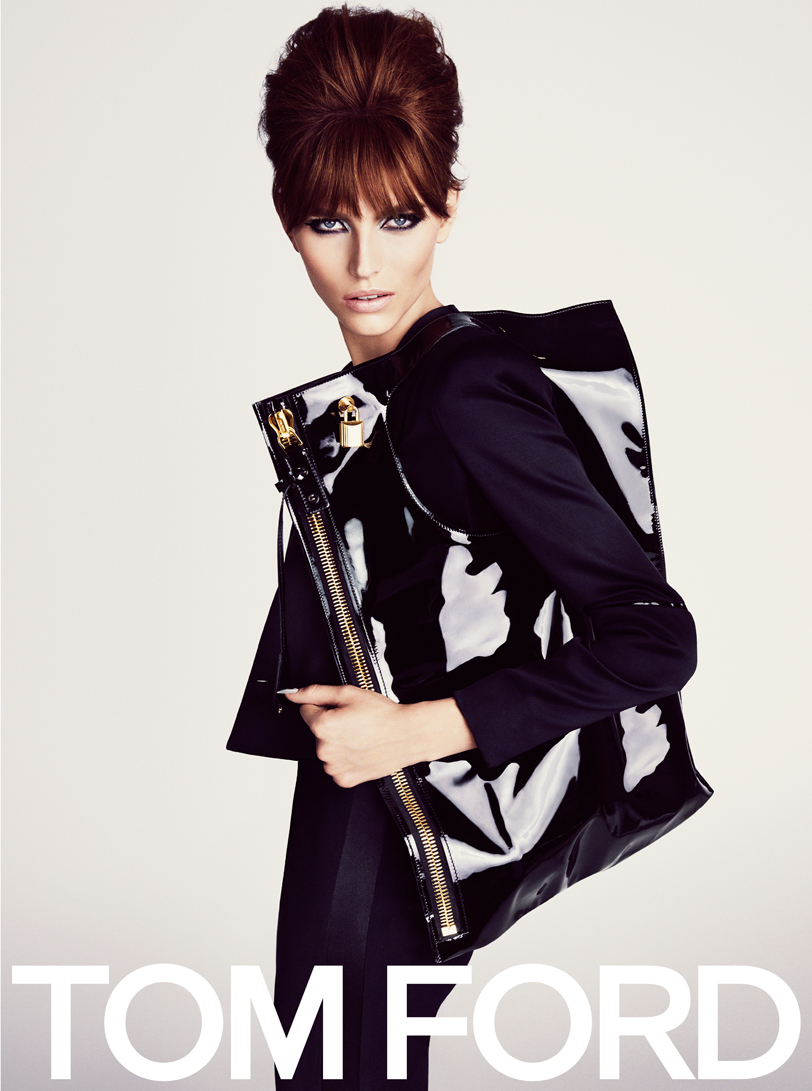 Some time ago I shared my Tom Ford story on this site and explained what it was that first drew me to Mr. Ford's work. For me it has never been about how great I might look in a particular piece. It has never been about the exquisite tailoring or the extraordinary attention to detail. Sure, those are important—but that isn't the whole story. It's about a feeling. It's about the way that dress makes you feel. It's about the way you feel when you slip into that leather jacket. It's about an emotional connection that transcends a price tag. Sure, TOM FORD is a luxury brand.  But I don't have to have a closet full of TOM FORD ready-to-wear to appreciate it.  That is the great thing about fashion—it doesn't cost a dime to recognize something you love.
That being said, if you are reading this you probably already own or are coveting something from the TOM FORD collection. If you're like me, you might be coveting from afar because you can't afford to break the bank. But you know what? You can always invest in accessories. Go for something timeless. Or go for something trendy if you prefer. A TOM FORD bag. Some killer stilettos. A piece of statement jewelry. That's how I handle my TOM FORD obsession. I pick a particular accessory and save up. It might be an investment piece but it is worth it!
For Spring/Summer 2013 I am debating between a bag or some footwear. The only problem is I want it all!
Check out the bags in the gallery below and let me know what you think. Next up will be the footwear collection!
Images courtesy of TOM FORD