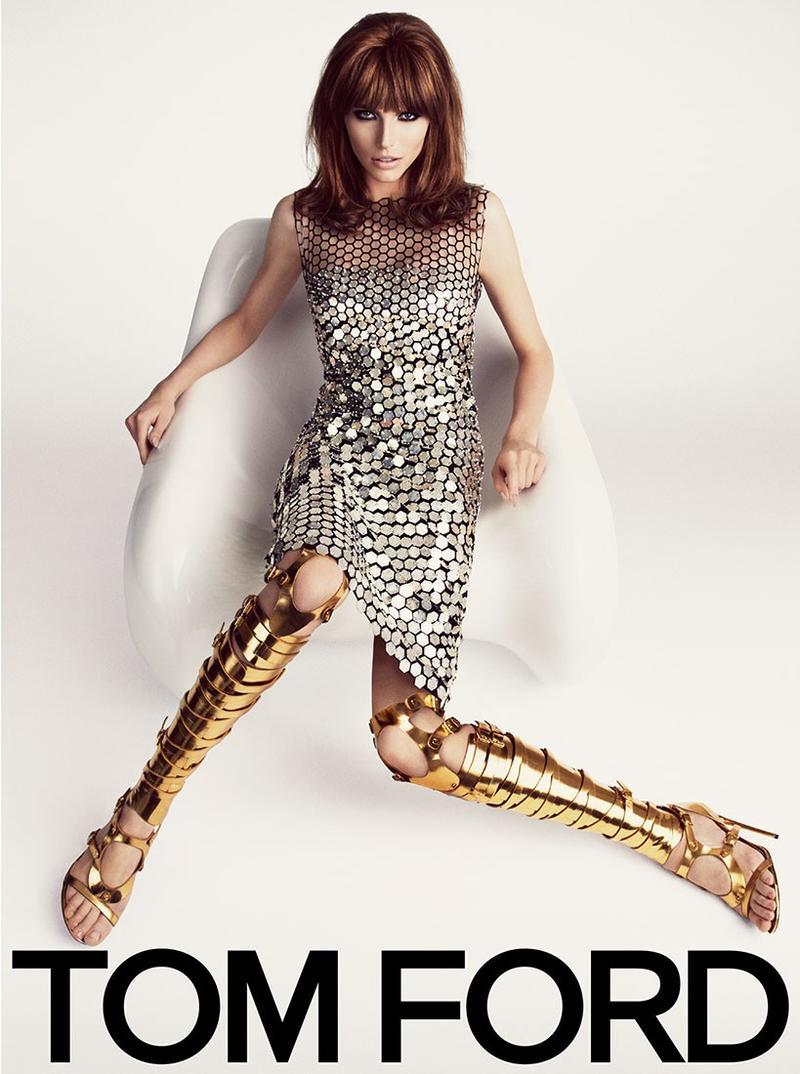 Ever since the first images from the TOM FORD Spring/Summer 2013 Womenswear Collection were released online there has been a lot of attention placed on the amazing footwear – in particular the incredible gladiator boots! Those were a favorite topic from day one and when Anne Hathaway wore a custom vegan pair to the New York City premiere of Les Misérables the attention was elevated to new heights.
Without a question, the gladiator boots are the stand-outs from the S/S 2013 footwear collection. No competition there. However, there are some other gorgeous choices that are sure to give you a shoegasm at first site. It's unfortunate that they have been so overshadowed by the boots especially because they tend to be more wearable for the general public.
Check them out below and let me know what you think!
Images courtesy of TOM FORD