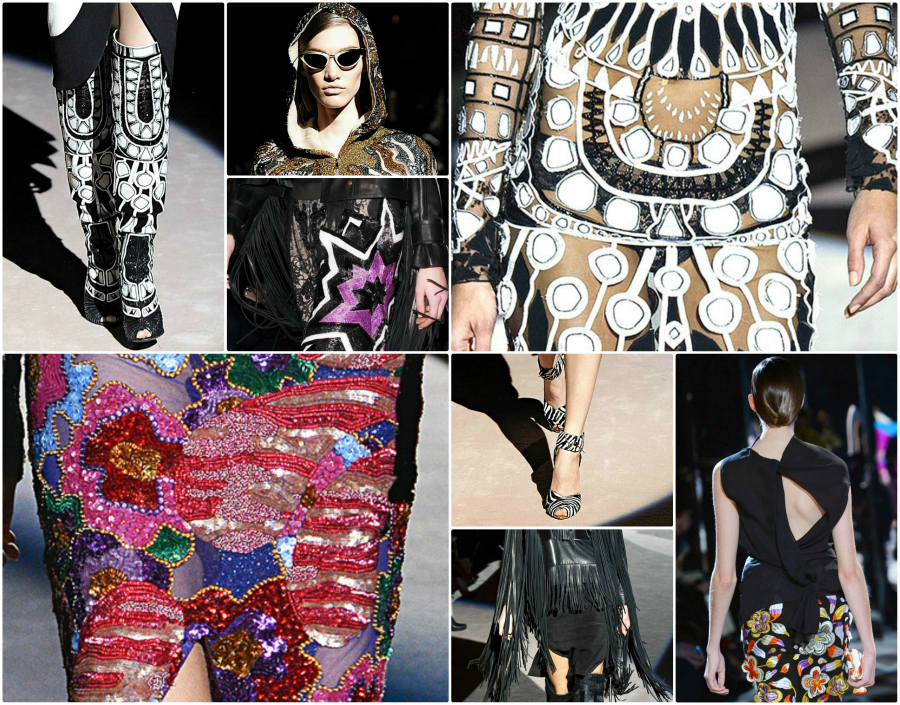 By now I am sure you have all seen the images from the TOM FORD Fall/Winter 2013-2014 London Fashion Week runway show (if not, check them out here). Although the reviews have been somewhat mixed, everyone—and I mean everyone—is talking about it. Ford himself has gone on record saying that he believes this is one of his strongest collections ever and, considering his work with Gucci, that is a bold statement.
He certainly did give us something to talk about. The Lichtenstein-inspired sequined "pop" gowns. The plush, technicolor fur coats. The frayed hems and fringe. The delicate lace and bold patterns. The mixed animal prints. I'm sure you've seen them all.
What you probably haven't seen is the amazing detail that has gone into each and every look. It's truly impossible to talk about TOM FORD without referencing  the impeccable tailoring, hand-embroidered beading and gorgeous silhouettes that are synonymous with the brand.
The gallery below illustrates exactly what I am talking about… there are captures of just about every element you can imagine. The only thing I am still hunting for is some better shots of the minaudiere's because I swear they look like they are attached to a huge ring.  Gimme.
In my opinion, saying this was a triumphant return to the catwalk is putting it mildly.
Check out the details in the gallery and let me know what you think in the comments below!