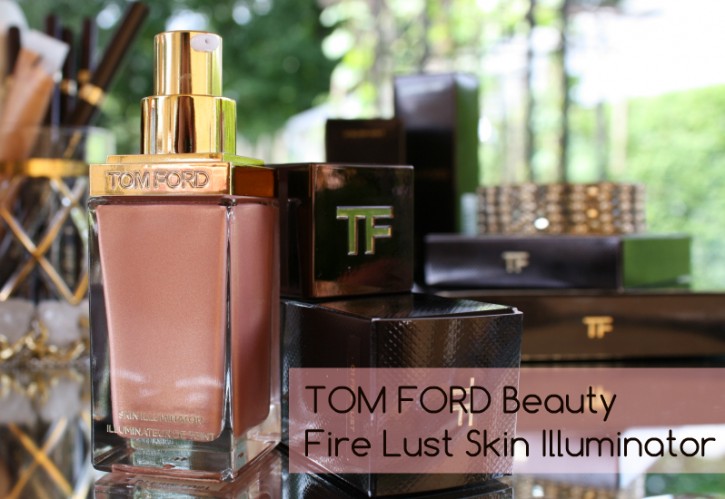 Have you ever owned any cosmetics that were just so beautiful in their packaging that you almost didn't want to use them? That's how I feel about Fire Lust, the limited-edition Skin Illuminator that is part of the TOM FORD Beauty Summer 2013 Color Collection. I love the way the light catches the bottle and enhances the pearlescence of the liquid. I love the packaging and pump delivery system. I love everything about it.
I mean, really…
Makeup porn, anyone?
FIRE LUST SKIN ILLUMINATOR
"Inspired by the look of skin bathed in summer evening light, this illuminator creates an irresistible, translucent glow. It's peach-pink shade flatters every skin tone while moisturizing and soothing skin, and its highly micronized pearls diffuse light for a naturally enhanced, sun-kissed look."  – TOM FORD Beauty
Fire Lust is very subtle.  It delivers a "my skin but better" glow but does not deposit a lot of color or shimmer (which is exactly the way I like it). If you are looking for a heavy, highly pigmented product to add a pop of color to your summer routine, this isn't for you.
According to TOM FORD Beauty, Fire Lust should be applied "all over the face on its own, or mixed with the TOM FORD Traceless Foundation, to achieve radiant and balanced skin. The illuminator can also be used as a highlighter under or over makeup."
Although it can be worn on it's own as suggested above, in my experience it actually works best when mixed directly with foundation. I also like to carefully applied it over or under makeup (generally under). If you are too heavy-handed with application over makeup, the liquid consistency of Fire Lust can result in patchiness because it is able to lift the makeup you've already applied. A light hand is best.
SWATCHES & COMPARISONS
One of the best things about Fire Lust is the formula.  It is extremely lightweight, thin and easily blendable. It results in a very subtle, yet dewy, naturally warm peach-pink finish.
If you take a closer look, you can see the fine gold dust enveloped in the liquid. This is what causes the gorgeous sheen this product delivers.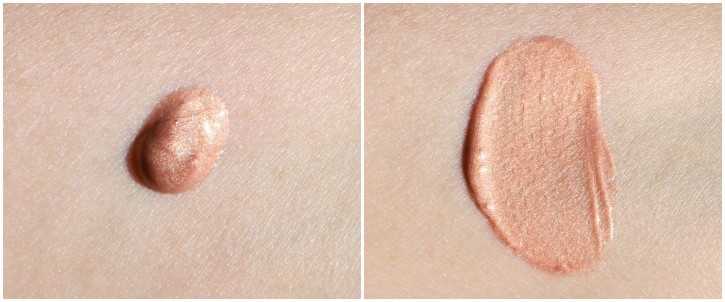 When blended into the skin it is essentially colorless… you can spot some light shimmer in the image below, but it truly becomes a second-skin.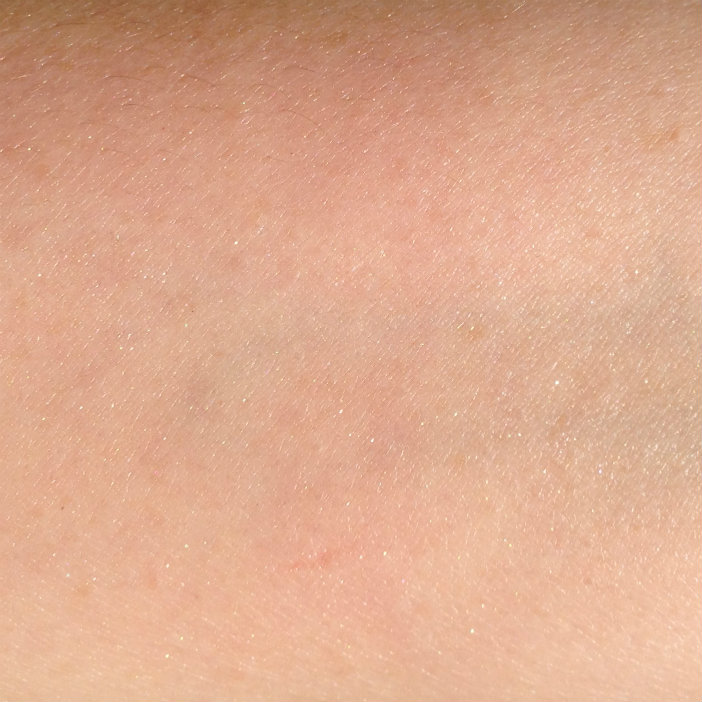 As mentioned above, my favorite application method is mixing Fire Lust with my foundation. It adds a lovely sun-kissed glow to your face that is absolutely natural. The swatches below are rather heavy handed, but I wanted you to see the difference between foundation alone and foundation + Fire Lust.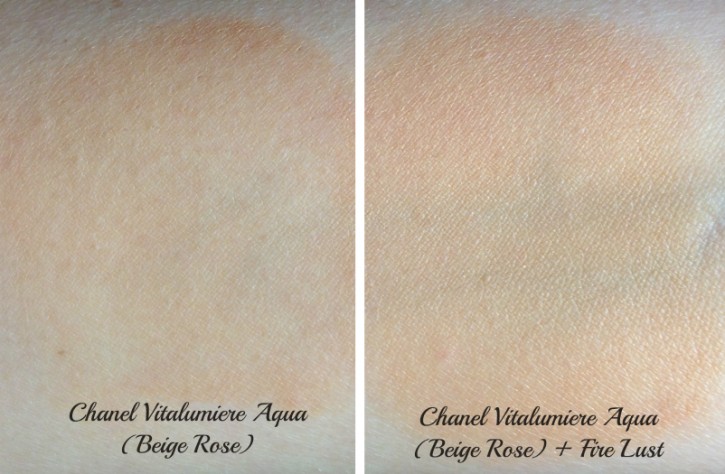 LONGEVITY
Like all TOM FORD Beauty products, the staying power for Fire Lust is top-notch.  When I wear it alone (over/under makeup), it last between 6 – 8 hours. Six on hotter days… 8 on cooler summer days. When combined with foundation, Fire Lust is at the mercy of your foundation. It will last as long as your foundation does!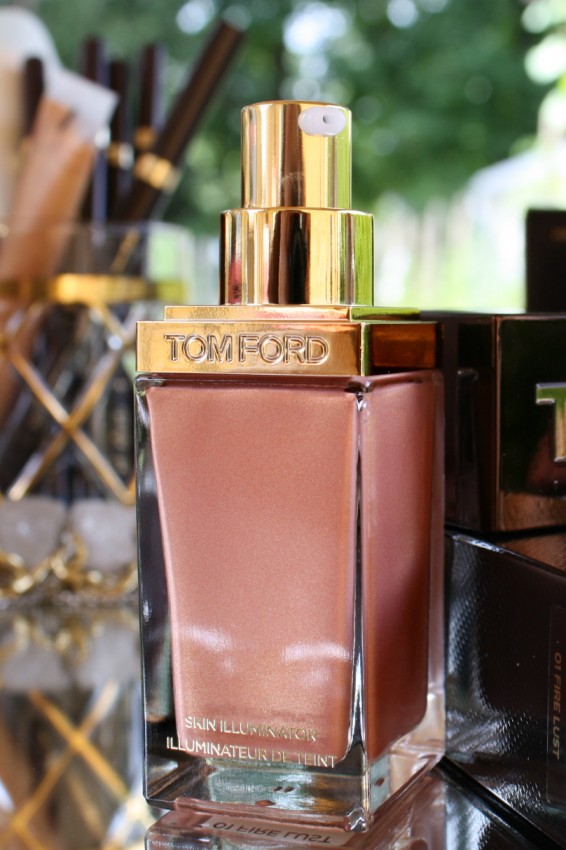 What do you think of Fire Lust?  Will you be purchasing it? 
All images taken by me and subject to copyright