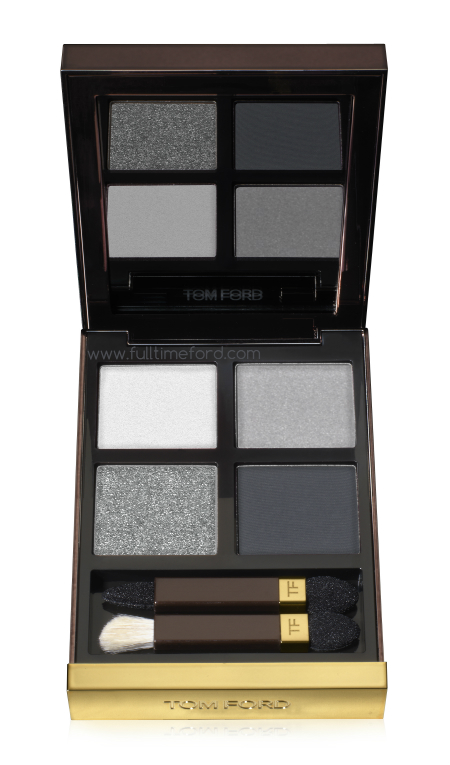 This holiday season there will be a new Eye Color Quad joining the TOM FORD Beauty Collection (pre-order now on Neiman Marcus). Ice Queen ($78, pre-order now on Neiman Marcus), along with the recently-released Orchid Haze, Seductive Rose, and Lavender Lust, will be a permanent addition to the collection and retail for $78.
If you recall, the TOM FORD Beauty Ice Queen Eye Color Quad is described as a "quartet of subtle blues and icy grays that deliver a modern take on a classic statement-making color. Curated for maximum effect, this combination of transforming, yet accessible colors glide on in sleek formulas ranging from a frosty white sheen to a stunning silvered blue metallic to a daring slate blue matte."  The "blue" doesn't really come through in this image (at least not on my PC) – but I am excited to see what it will look like when swatched.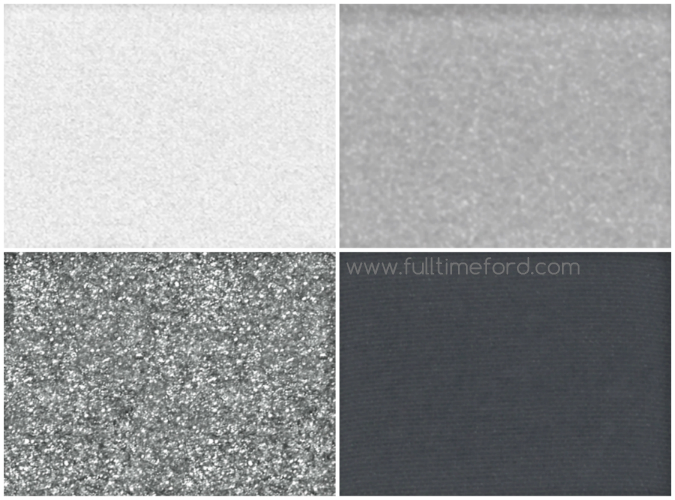 Although Ice Queen has started popping up as a tease at various counters around the world, it is a holiday release and won't be available for purchase until November.  It will be sold at TOM FORD, Neiman Marcus, Saks Fifth Avenue, Bergdorf Goodman and other select TOM FORD retailers.
What do you think? Will you be adding it to your holiday wish list?
Image courtesy of TOM FORD Beauty