I admit it.  Ever since the official TOM FORD website began teasing us with images of the upcoming Online Store launch, I have become a bit of a stalker.
I wake up every morning and check to see if the store is live.
Then I check again at lunch. Then dinner.
I get one more peek in before I call it a night.
I may even sneak a few quick looks during the work day.
It's been like that since February 28th.
Every day, the promo images continued to tease and entice me. Beckoning me. Driving me crazy with anticipation.
Until today.
Today, when I checked after dinner, I saw this: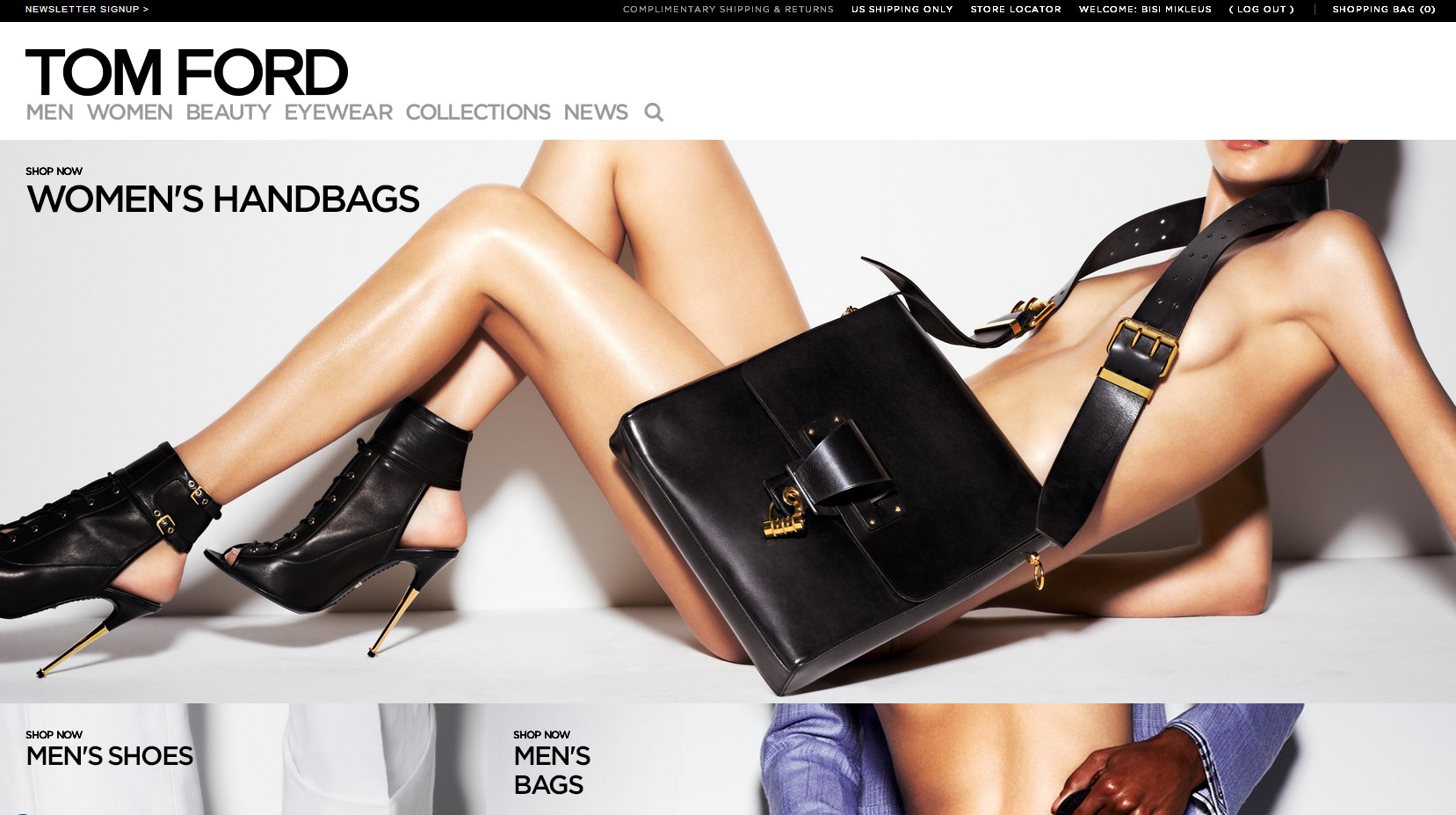 DO YOU KNOW WHAT THAT MEANS?!?!
It's LIVE, people!
Time to dig out that credit card and get shopping!
The Official News
Although the site was live as of this evening, it doesn't officially launch until Tuesday, March 25th.  At the moment the offerings are heavily focused on accessories and beauty but the ready-to-wear collection is not available. But fear not, that will change in the future.
"I have waited patiently to introduce e-commerce until I felt the foundation of the brand was well established offline. We now have 98 retail locations worldwide and the online store is an extension of them: it is a beautiful online space that carries exceptionally crafted, hand made products and offers superlative service." – Tom Ford on the new e-commerce shop
The website really is true to the TOM FORD brand (think amazing cinematic imagery and a sleek experience) plus it was designed to be mobile friendly.
Currently, the site is offered in English only and ships exclusively within the U.S. In the future, e-commerce distribution will be expanded to more markets internationally and the site will be translated into multiple languages. Eventually, shoppers will be able to order products online and pick them up at their retail location of choice.
Other notable features of the new website include complimentary shipping and returns, same-day delivery in Manhattan, and a feature that enables clients to find a U.S. TOM FORD store that stocks the product they desire.
What This Means for Us
If you don't live near a TOM FORD boutique, have limited access to the collection, or just prefer shopping online, this is the answer to your TOM FORD retail prayers.
TOM FORD Menswear
First up, we have the Menswear offerings. Shoes, bags, small leather goods.. even belts and jewelry. It's all available online. The only thing you can't get is the ready-to-wear collection itself… for now.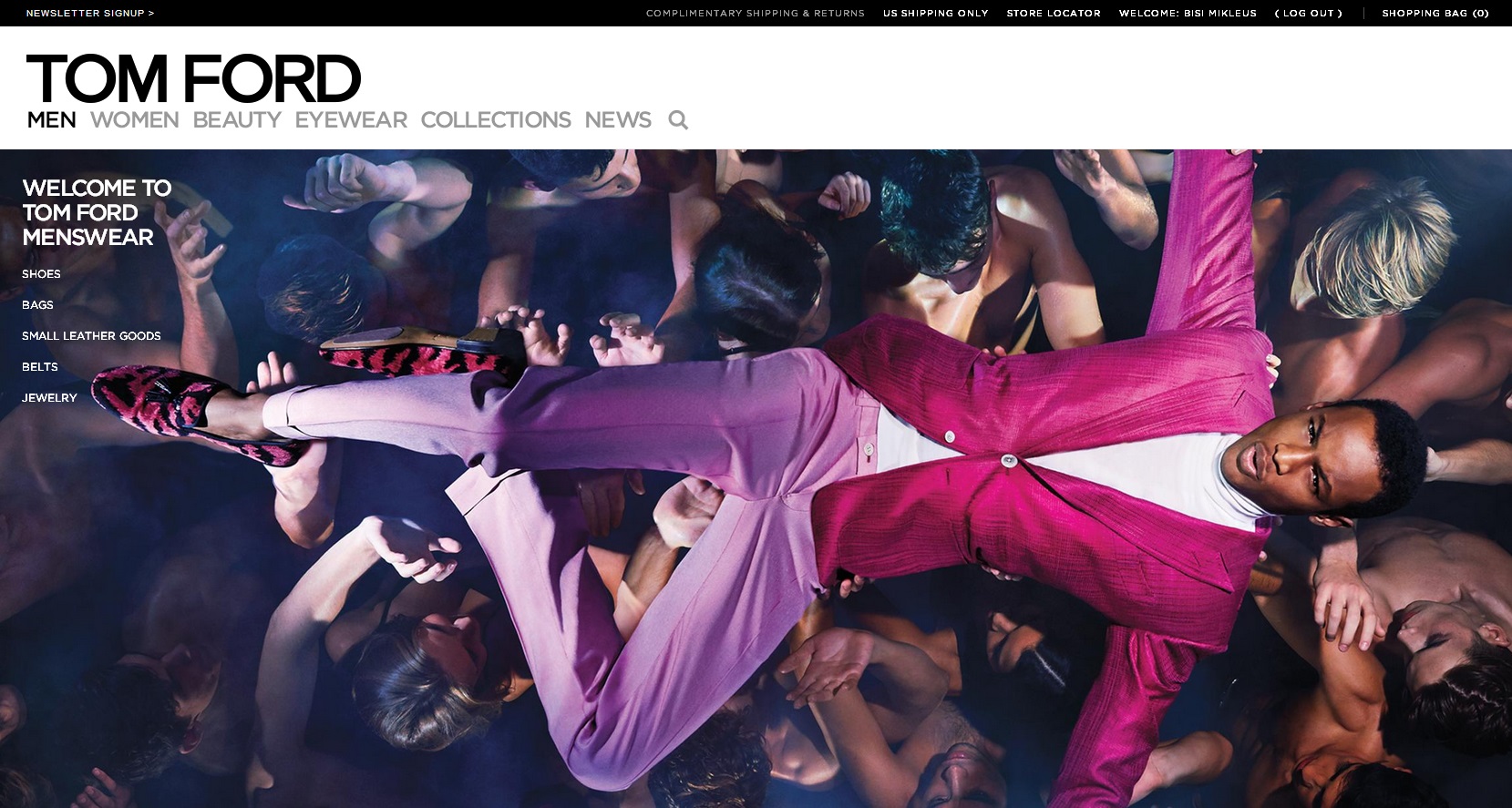 TOM FORD for WOMEN
My personal favorite… TOM FORD for WOMEN. Again, we have a lovely selection of shoes, handbags, small leather goods and jewelry available.
I can finally buy jewelry online!!! So happy.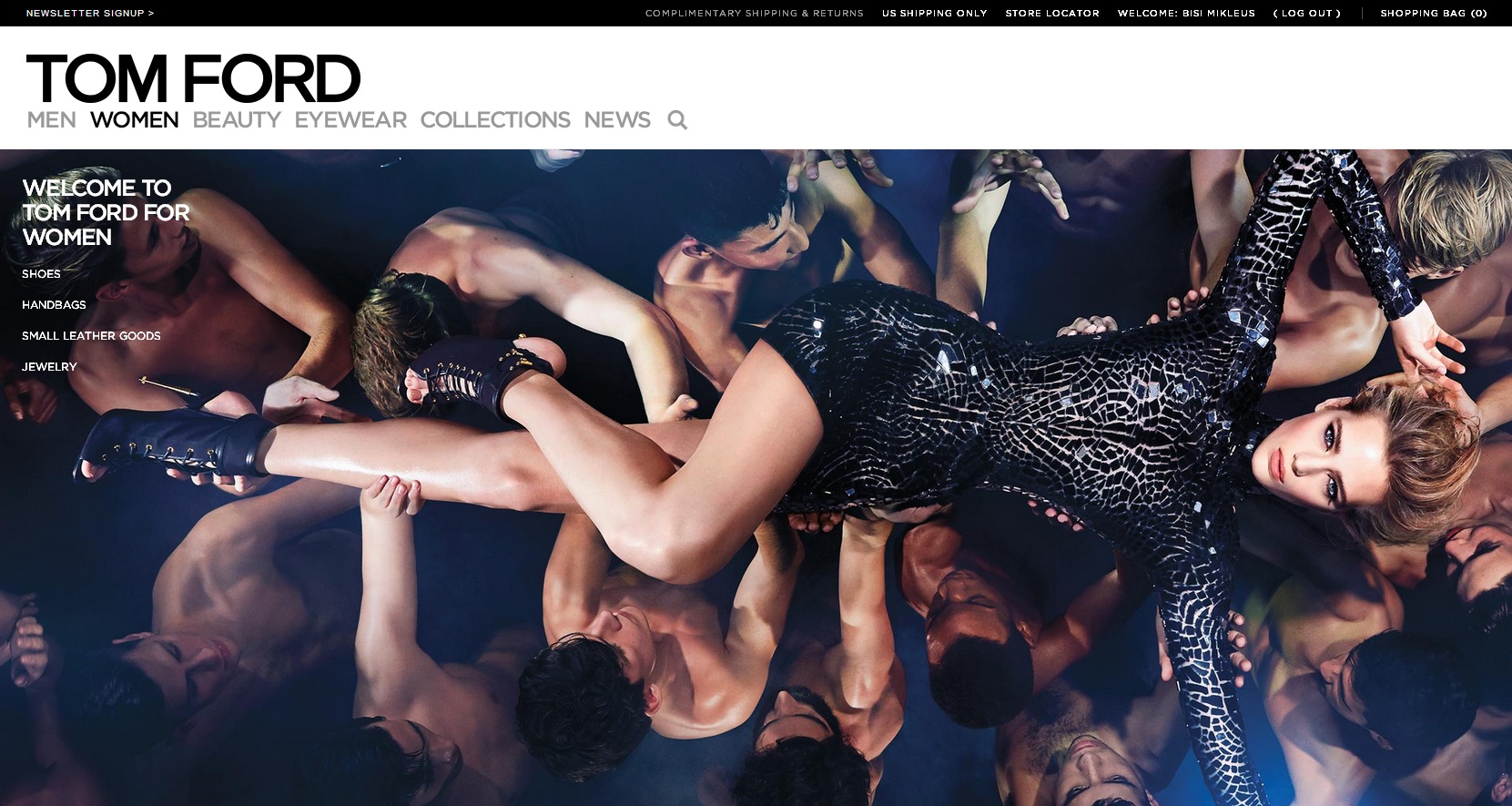 TOM FORD Beauty
Then, of course, we have the TOM FORD Beauty section: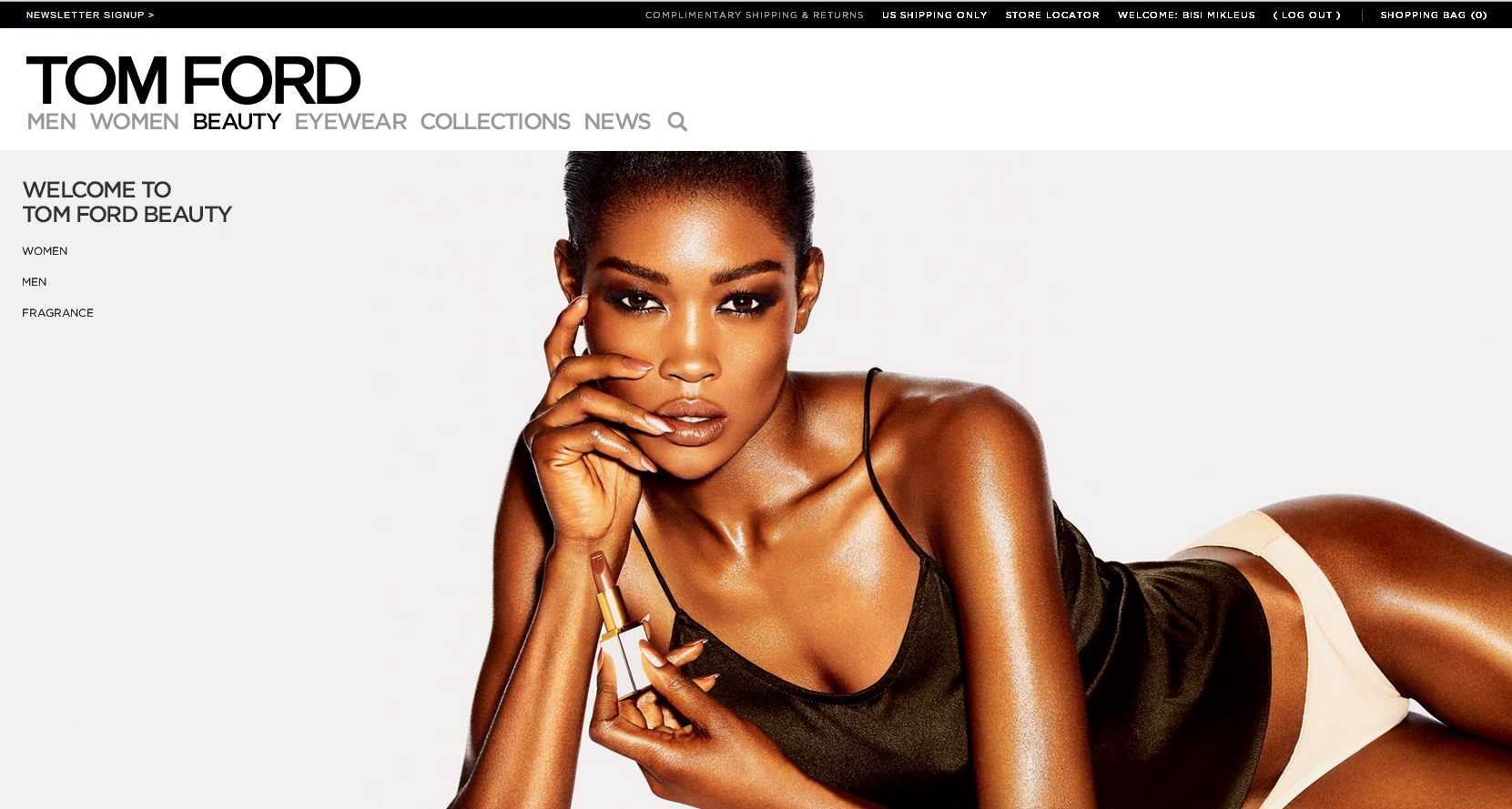 Can we just talk about the LIP section for a moment? Not only are the swatches gorgeous, there are even video clips that allow you to see select colors in action.  So TOM FORD. I love it.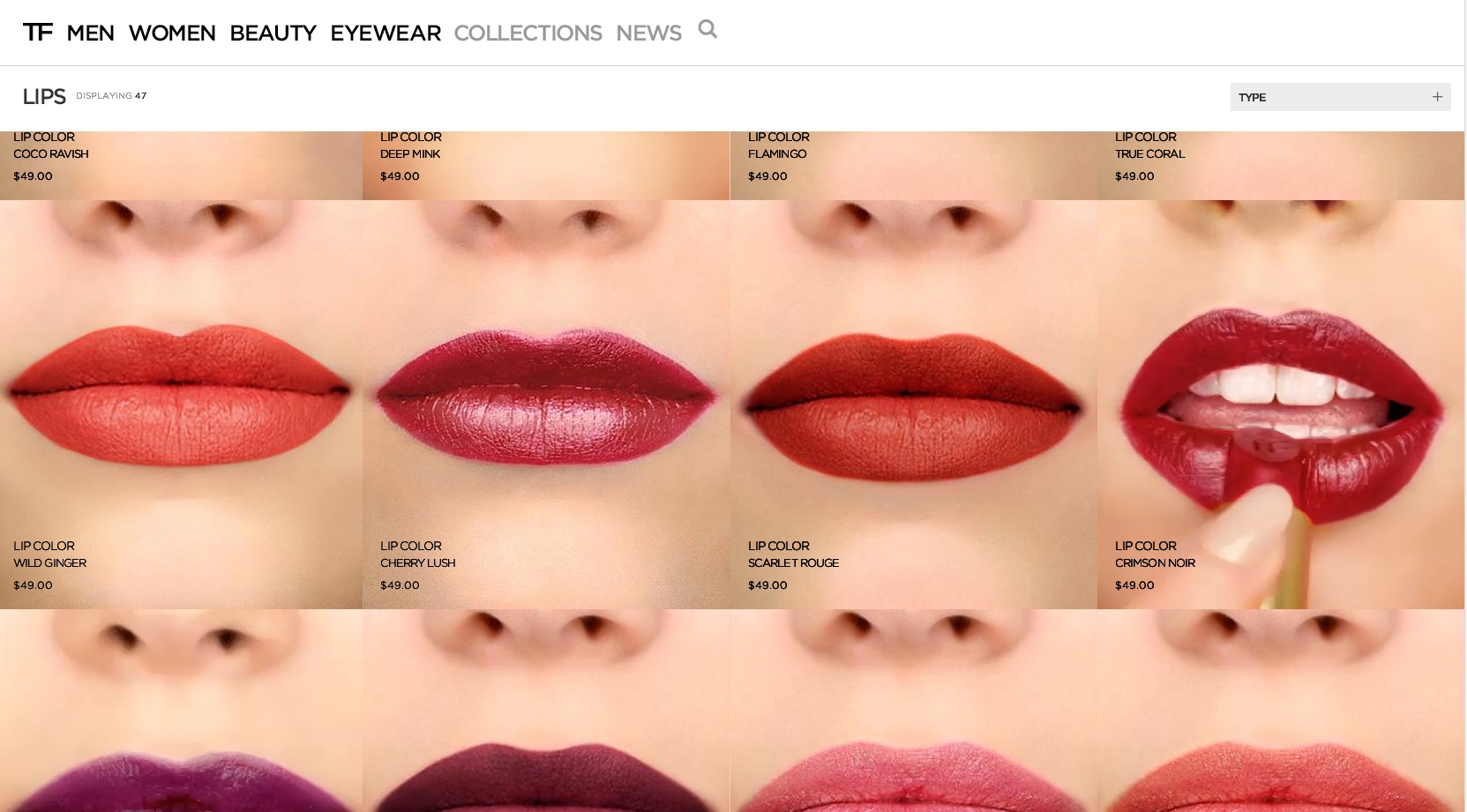 TOM FORD Eyewear
No TOM FORD e-commerce site would be complete with and eyewear section.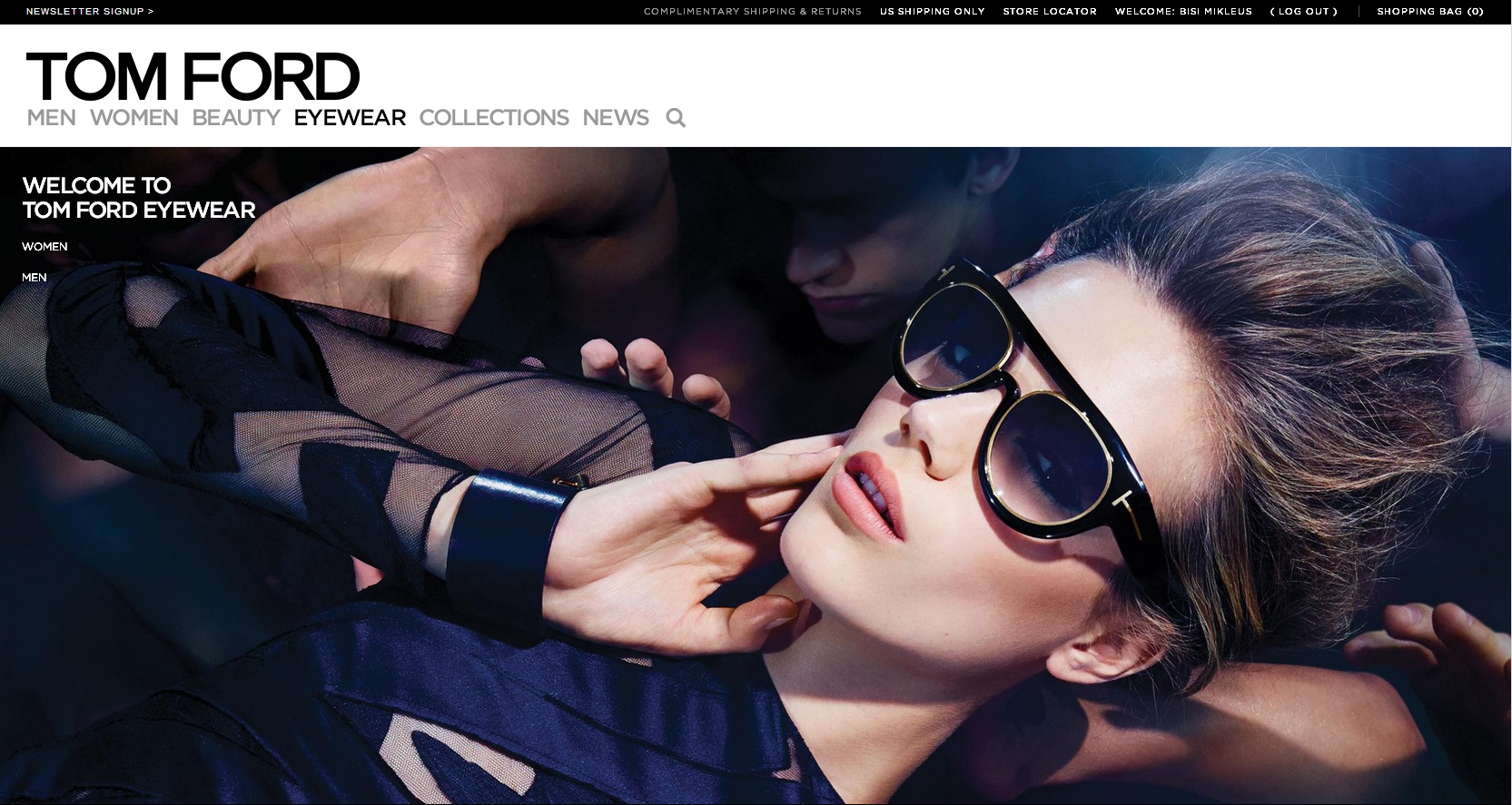 And if all that wasn't enough…
TOM FORD Collections
The rest of the site has also gotten a facelift and now offers enhanced looks at the current Menswear and Womenswear Collections: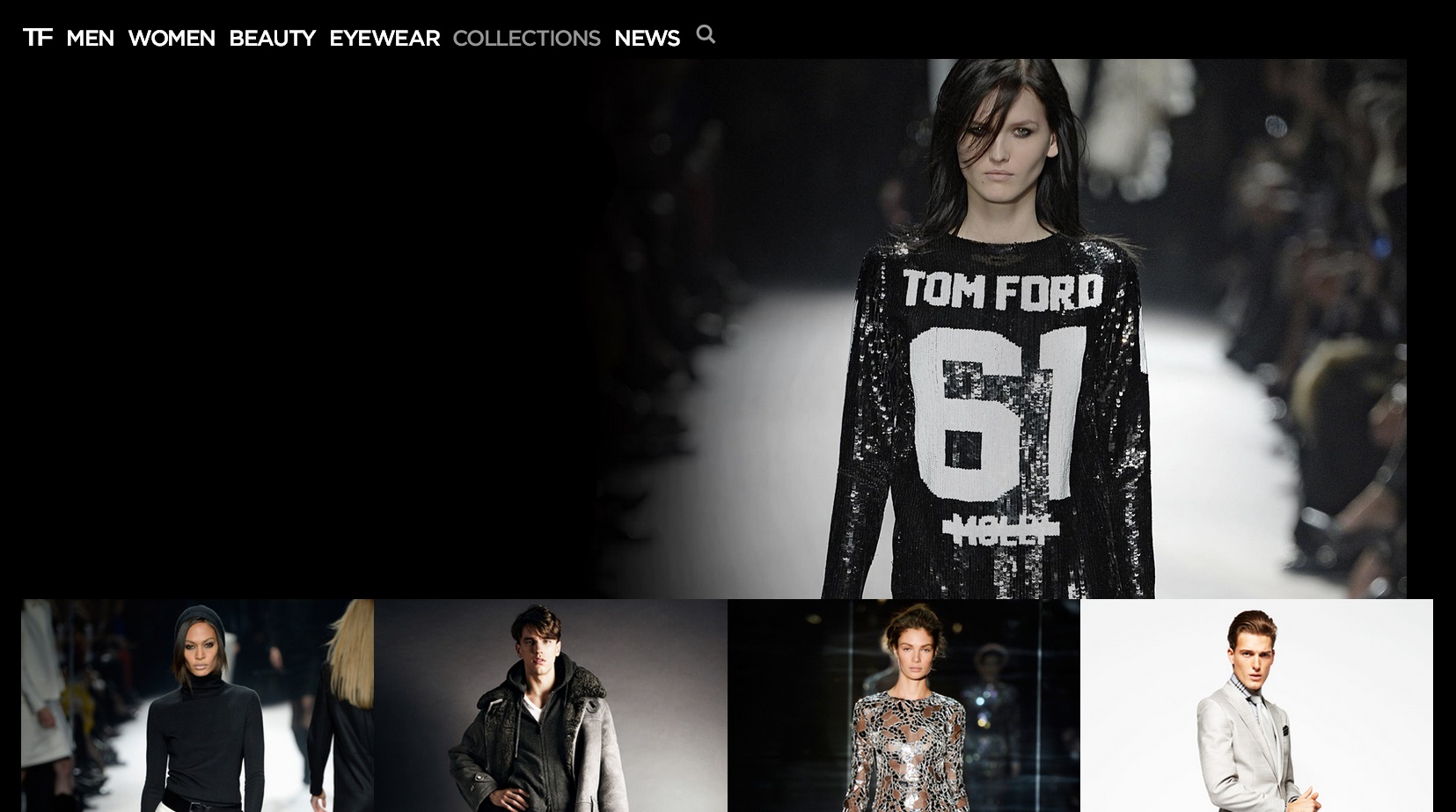 TOM FORD News
Now you can get your news straight from the official website! Now, that doesn't mean you should stop visiting this site, but you should definitely favorite the NEWS section on tomford.com: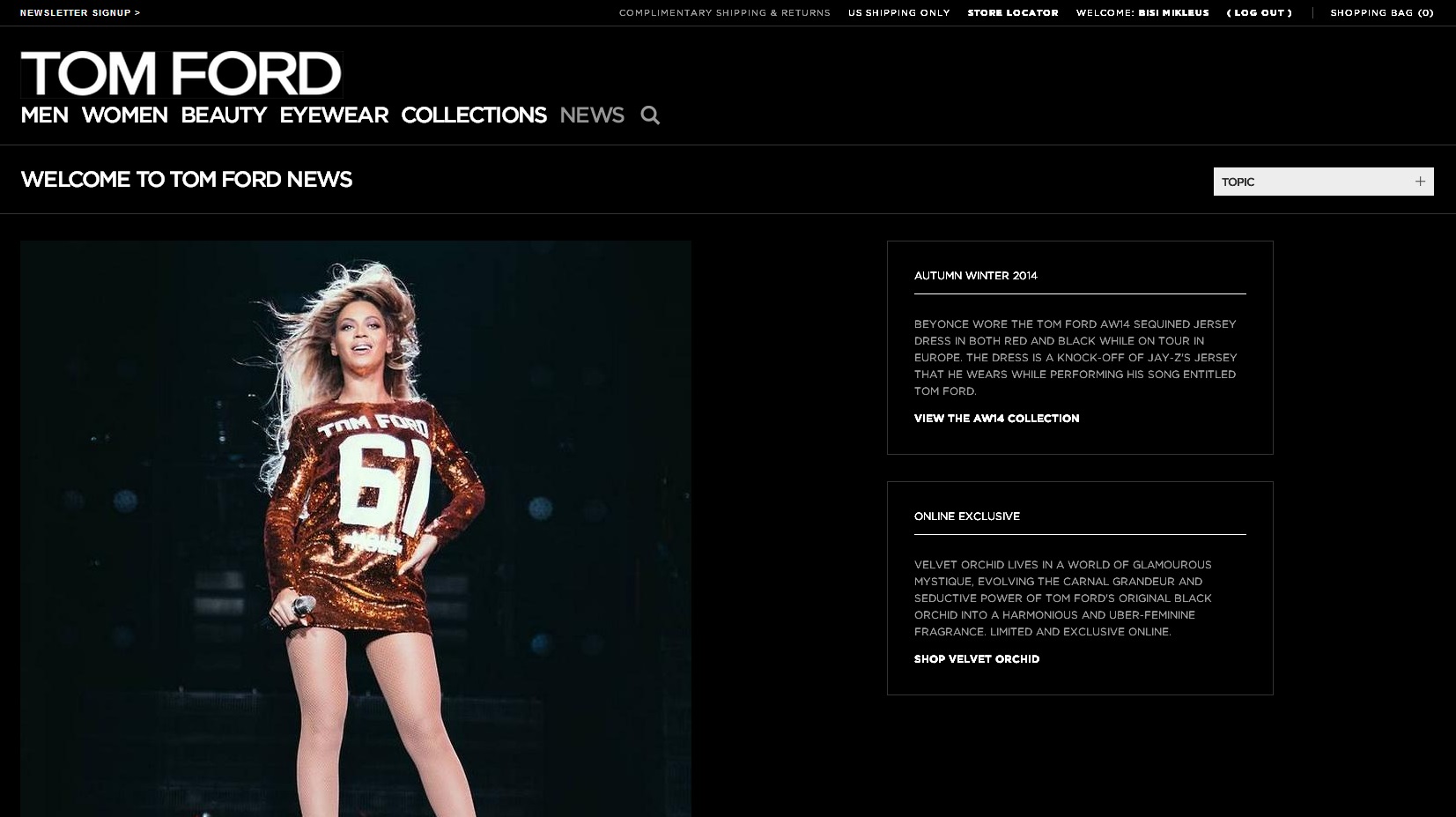 Isn't this AMAZING?!
Some Thoughts
I know it seems silly to be so excited over the launch of an e-commerce site, but bear with me for a second. For those of us who are unfortunate enough to live in a city or state with few (or non-existent) options when it comes to TOM FORD retail, we finally have a place we can shop that doesn't involve a plane and long weekend in NYC. Not that I don't love those, but sometimes you just want to shop from the comfort of your own home.
Does the online store have everything you could possibly want?  Certainly not… but I know the site will continue to expand as it grows, and eventually we will even have ready-to-wear available online. When it comes to accessories and beauty products, it's the first place I'm going to look from now on!
An Online Exclusive
In case you are searching for a reason to test out the site or are curious about how simple it is to make a purchase, may I suggest Velvet Orchid?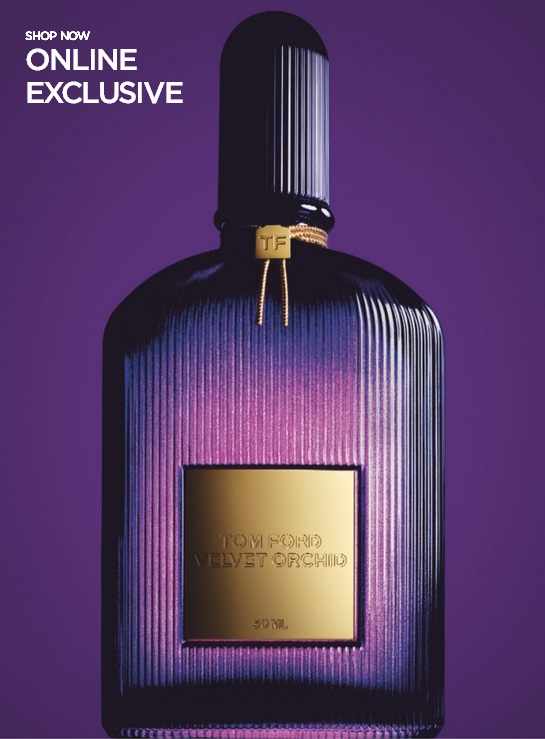 According to the description:
INTRODUCING TOM FORD'S NEW SIGNATURE FRAGRANCE, AVAILABLE EXCLUSIVELY ON TOMFORD.COM. VELVET ORCHID LIVES IN A WORLD OF GLAMOROUS MYSTIQUE, EVOLVING THE CARNAL GRANDEUR AND SEDUCTIVE POWER OF TOM FORD'S ORIGINAL BLACK ORCHID INTO A HARMONIOUS AND UBER-FEMININE FRAGRANCE. 
LAVISHED WITH COOL FRESHNESS, DRAMATIC PETALS, HONEY AND RUM, TOM FORD VELVET ORCHID IS AN ORIENTAL FLORAL FRAGRANCE THAT TEASES AND CARESSES WITH ENVELOPING AND BRILLIANT WARMTH.
Can you say SOLD?!?
So tell me, what do YOU think of the new site and online store?
Images via tomford.com