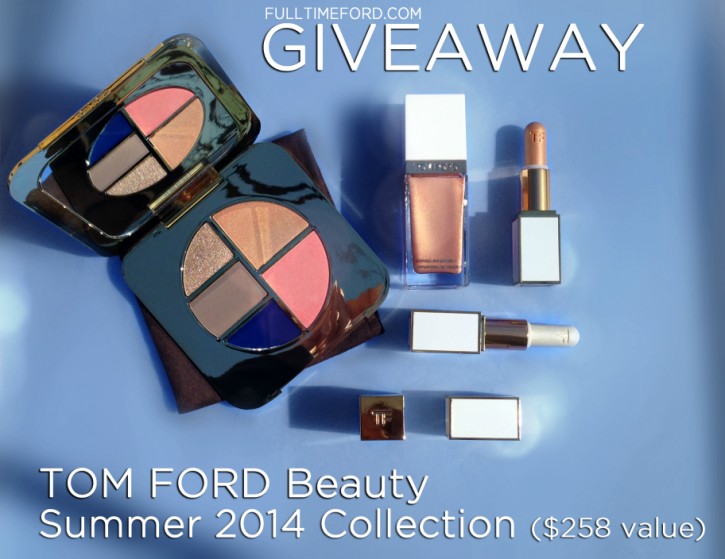 The last few weeks I have watched in fascination as the Eye and Cheek compact in Unabashed sold out entirely online (in the U.S.), was restocked, sold out again and has now been restocked (again) at certain etailers. It is undoubtedly the star of the summer release, followed closely by Fire Lust and then the Lip Shimmers.
I was fortunate enough to receive the complete 2014 Summer Color Collection courtesy of TOM FORD Beauty [Editor note: as always, thank you Permele!], so as I watched this phenomena occur I decided to do something special for my readers and TOM FORD Beauty fans alike.
I am going to gift the entire collection (valued at $258) to one lucky reader:
(1) Eye and Cheek Compact in Unabashed
(1) Lip Shimmer in Solar Gold
(1) Lip Shimmer in Moonlight
(1) Skin Illuminator in Fire Lust
Please note: this giveaway is not sponsored by TOM FORD or TOM FORD Beauty and the products were not gifted to me – I purchased them myself specifically for this contest.