The TOM FORD Fall/Winter 2011 Womenswear Collection takes center stage in "Sueños de un Seductor/Dreams of a Seducer", a striking editorial in the October 2011 issue of Harper's Bazaar Spain.  The sexy shoot, lensed by photographer Rafael Stahelin and starring the beautiful Sheila Marquez, serves double duty as an introduction to Violet Blonde and includes commentary by Tom Ford himself.
Read on for the images (including one of Tom himself) as well as some translations!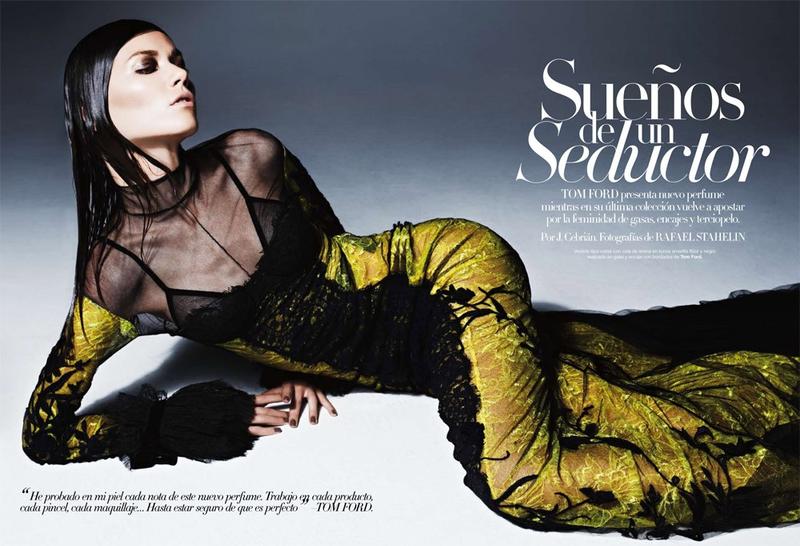 "I tried every note of this new perfume on my own skin. I work on every product, every brush, every makeup… to be sure it's perfect" – Tom Ford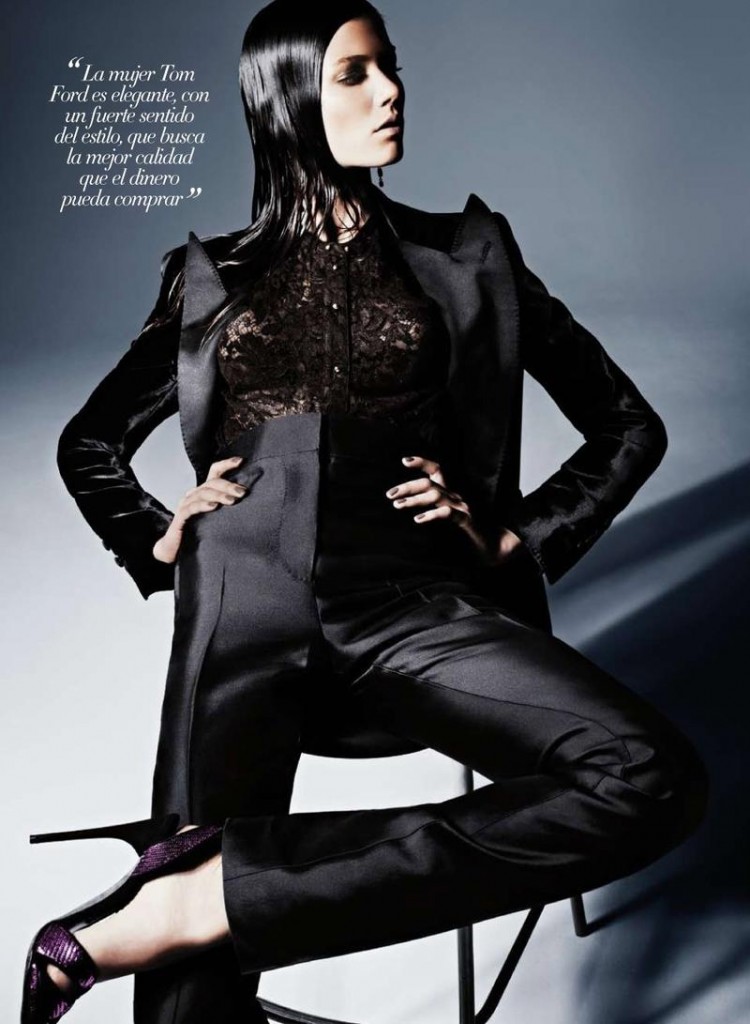 " The Tom Ford Woman is elegant, with a strong sense of style, and looks for the best quality that money can buy"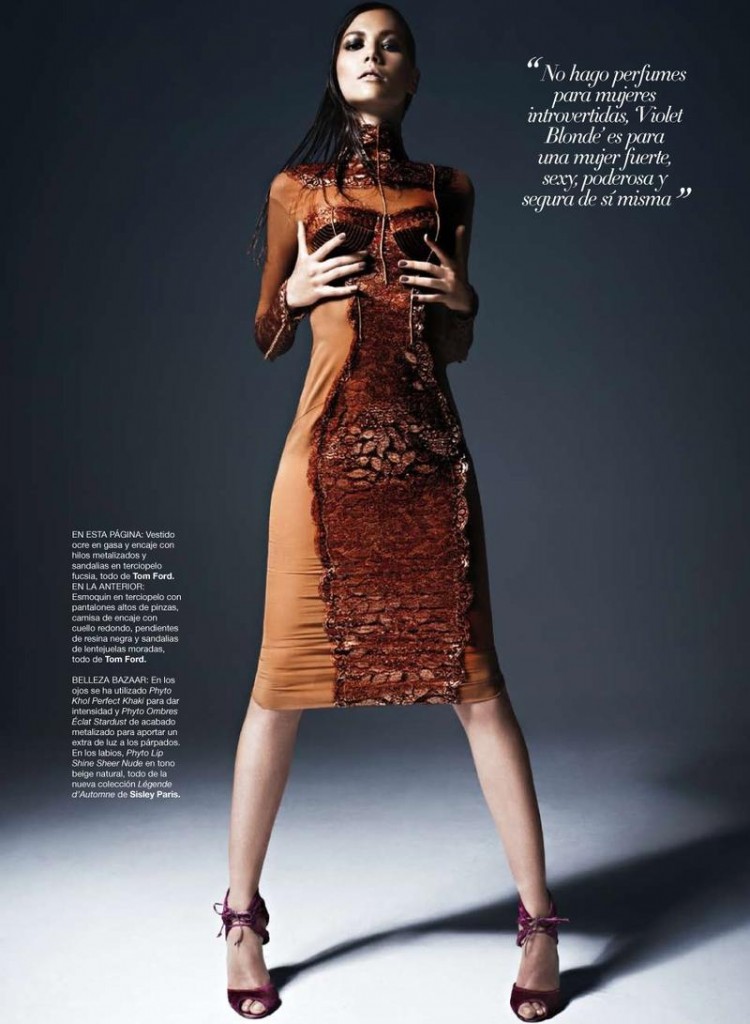 "I don't do perfumes for introverted women, 'Violet Blonde' is for a woman that is strong, sexy, powerful and sure of herself."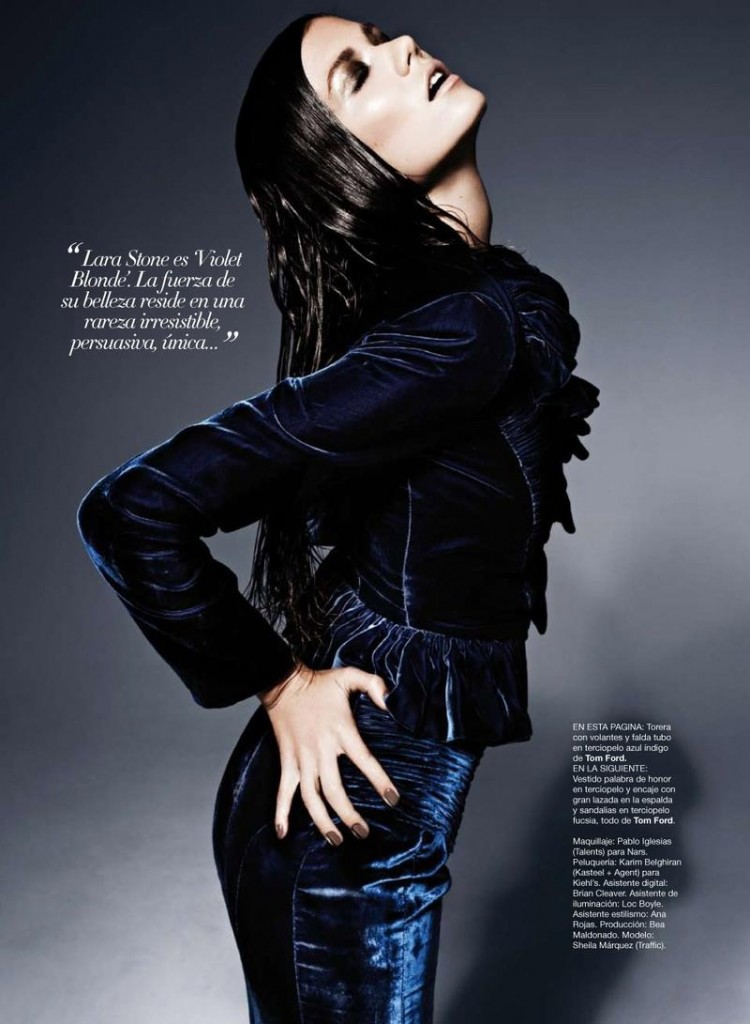 "Lara Stone is Violet Blonde. The strength of her beauty lies in a rare irresistibly that is compelling, unique …"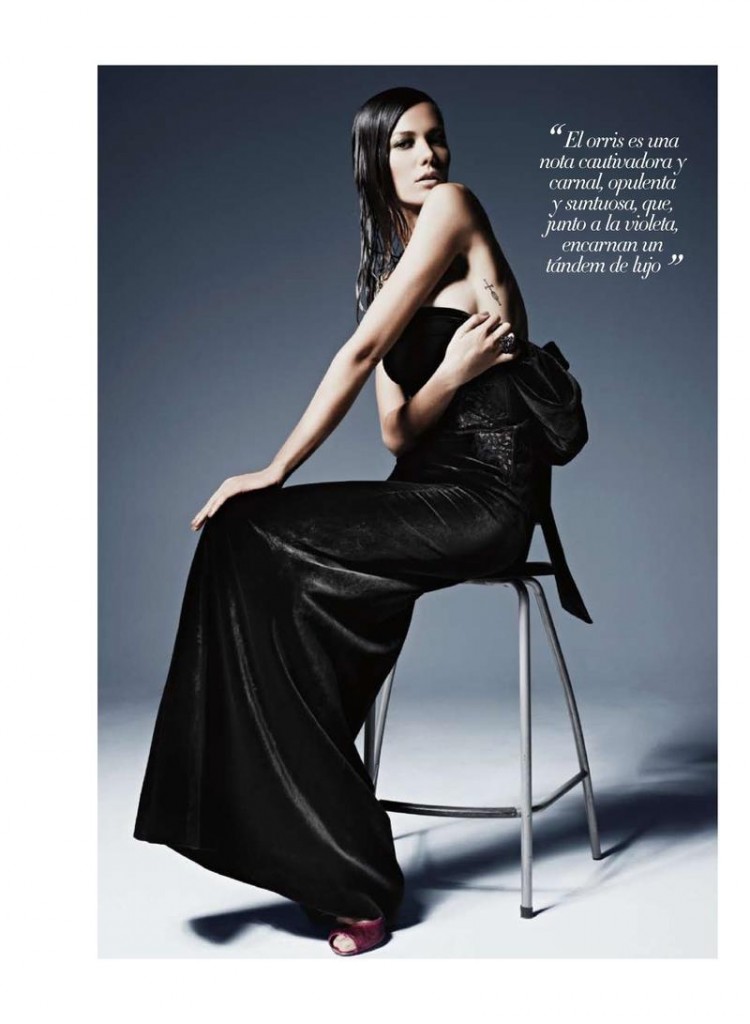 "Orris is a captivating and carnal note, both opulent and sumptuous, which, together with the violet, embodies a tandem luxury."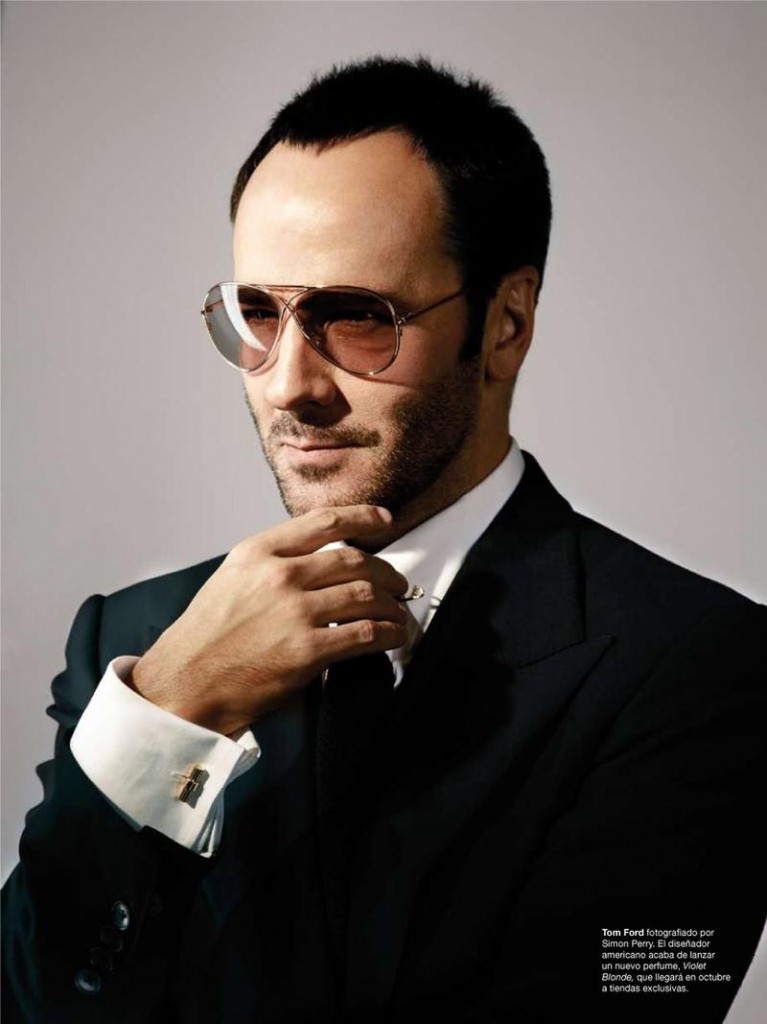 Photo by Simon Perry
What do you think of the shoot?
Photoshoot Details:
Harper's Bazaar Spain, October 2011
Model: Sheila Marquez
Photographer; Rafael Stahelin
Fashion Editor/Stylist: Juan Cibrian

All images via Models.com