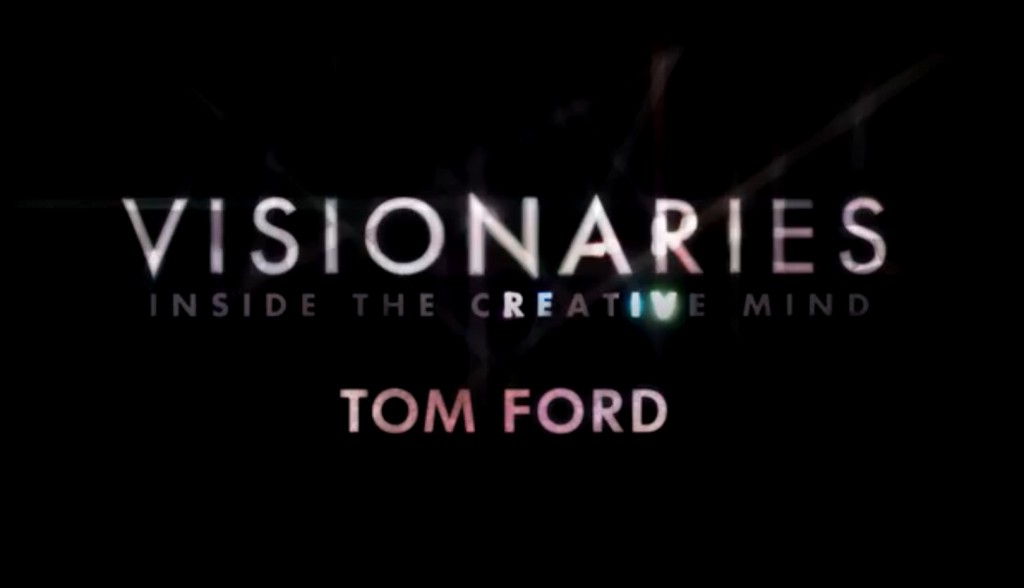 Update: You can now watch the full Visionaries documentary here.
A few months ago, news of the Tom Ford documentary set to air on the  Oprah Winfrey Network broke and Tom Ford fans everywhere shared a collective gasp of excitement.  The promise of a rare, candid behind-the-scenes look at the designer and man seemed to good to be true!
Now, after numerous delays, "OWN Visionaries: Tom Ford" is finally due to air this Sunday, October 23rd, at 8PM ET/PT.
Can't wait until then?  Thanks to fashionologie, you can whet your appetite on the trailer and some excerpts from the documentary below!

OWN Visionaries: Tom Ford Trailer:
A look at the London design studio:
On his return to women's fashion:
On the day he left Gucci and Yves Saint Laurent:

I. CAN'T. WAIT.
Are you ready for Sunday?!