I am a little late reporting this because I haven't been online much today—birthday festivities and all—but Tom Ford has given Vogue an exclusive look at the Spring/Summer 2012 Womenswear Ready-to-Wear Collection.
You may recall that there was quite a stir around this collection during London Fashion Week; some called it an instant classic, while others were left completely underwhelmed.  After seeing the official images, I have to say I agree with those that praised it.  I love the fact that—since his return to womenswear—each of the new collection's Ford has released has complemented the last.  There is a definite cohesiveness that unifies his work, and each collection seems to pick up right where the preceding one left off.  The fringe, that gorgeous cobalt-violet color, the corset touches, the beading, those killer heels… it all gets better and better with each season.
"My focus is really old-fashioned. I want to do classic clothes. I don't want to do trendy collections that swing around from season to season. I want to do things that will stay in a woman's wardrobe a long time—quite 'forever' pieces. So I'm looking for consistency… Blouses with a loose, slouchy quality; something fitted at the waist, and with a bondage-y thing on the foot—my favorite is the wedge with the chain-strap!" Ford tells Vogue.
The cobalt-violet pants above are a favorite of Ford's and the suit will be seen in the advertsing campaign for this collection. "[The pants] are in double-stretch satin, so they hold you like Spanx!"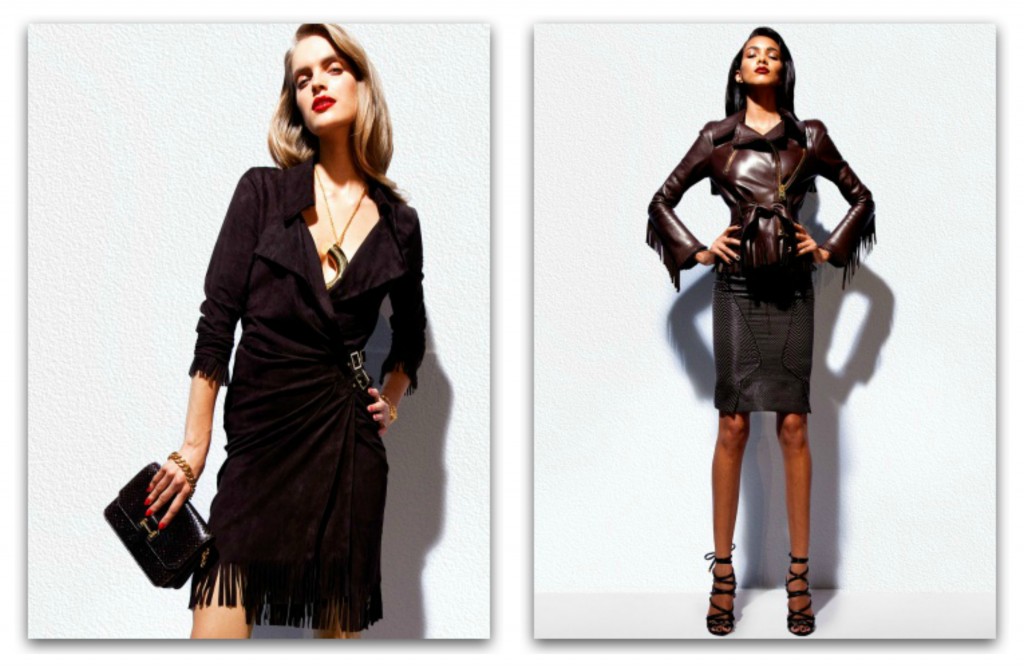 "[Richard and I] always go to three amazing Western shows in Santa Fe. Richard bought me a piece of barbed wire from the 1870s, which is where the idea for the twisted cuff originated. But then," Ford said, laughing, " you have to be careful with inspiration. There's fringe, but I didn't want to end up with a Pocahontas collection."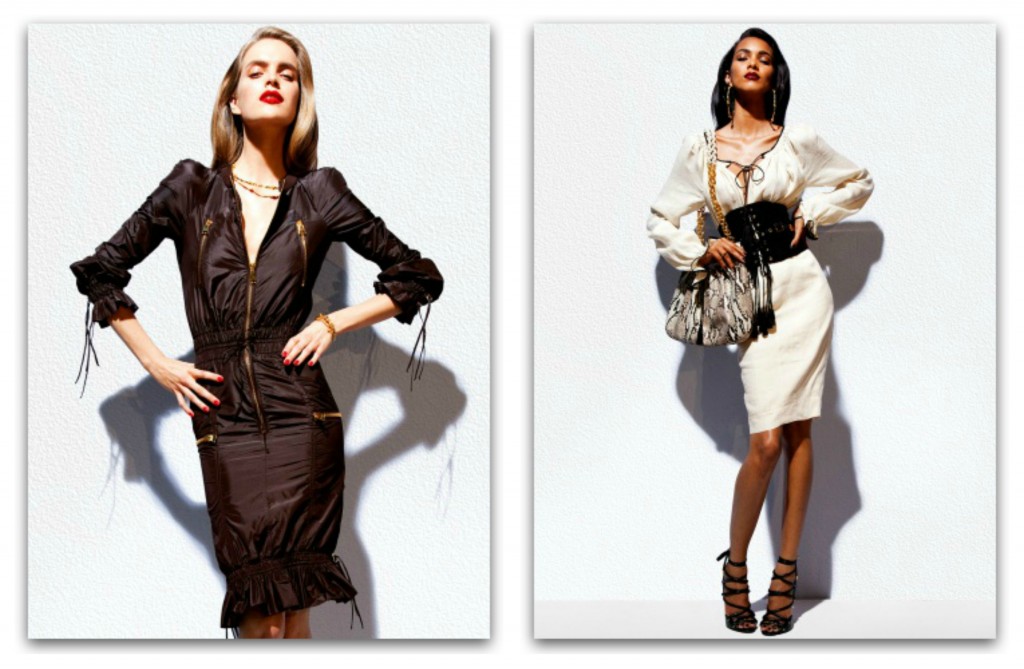 "… I've streamlined things more this season. I think I'm very classic, because what I do is always based on something you've seen before. And yes, maybe there's something YSL about it. When I left off designing for women, I was at YSL so I'm working through that to be me, asking myself, What do I like? What defines your brand?"
"It seems people came looking for what they used to find from me—the ruched dresses, the shaggy fur jackets."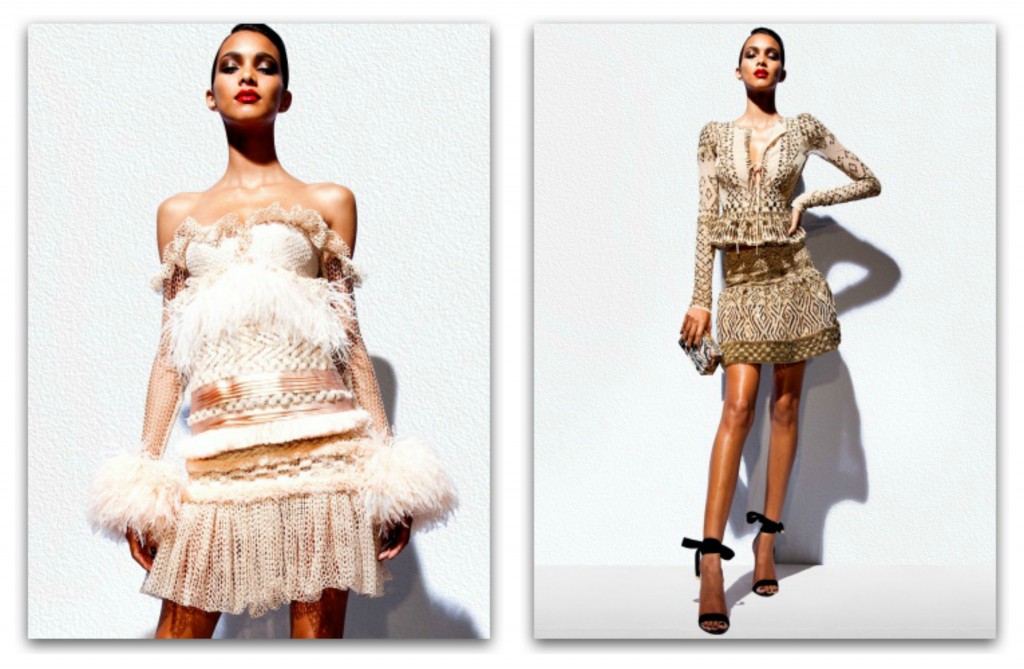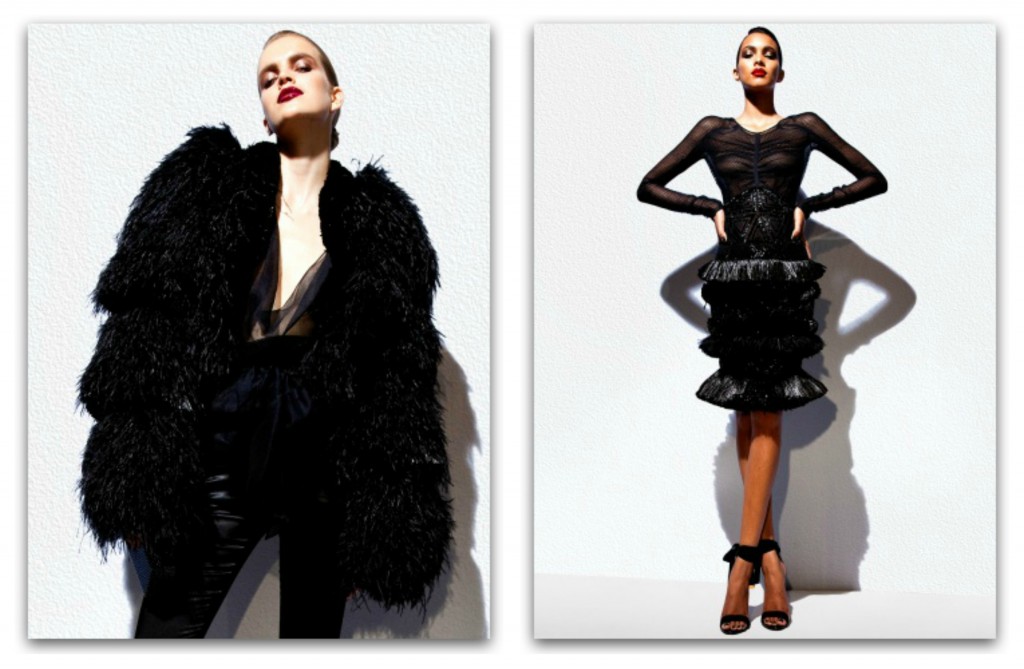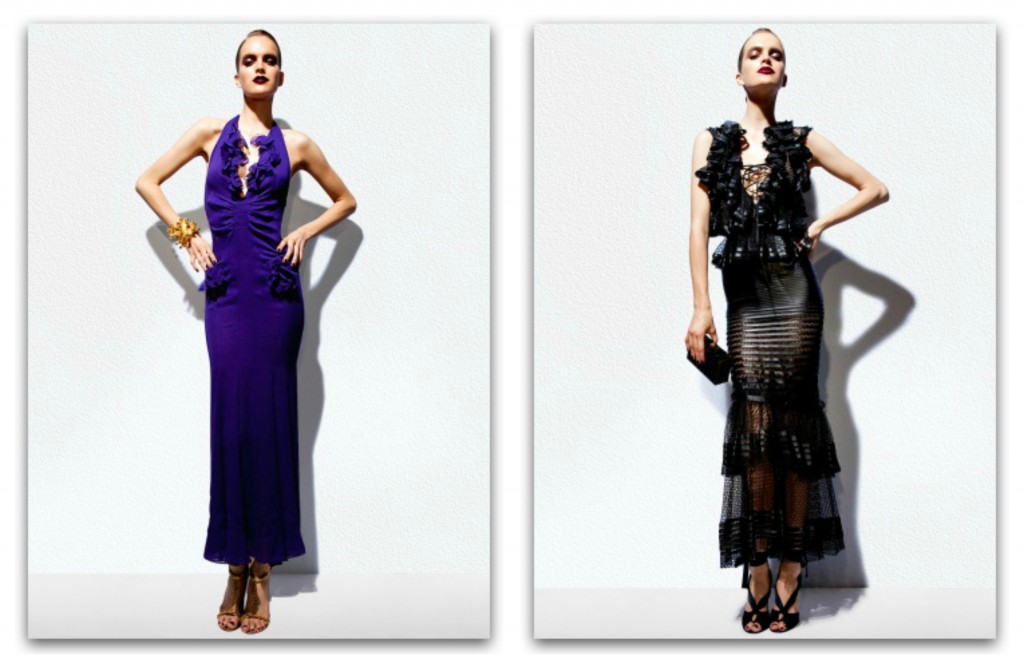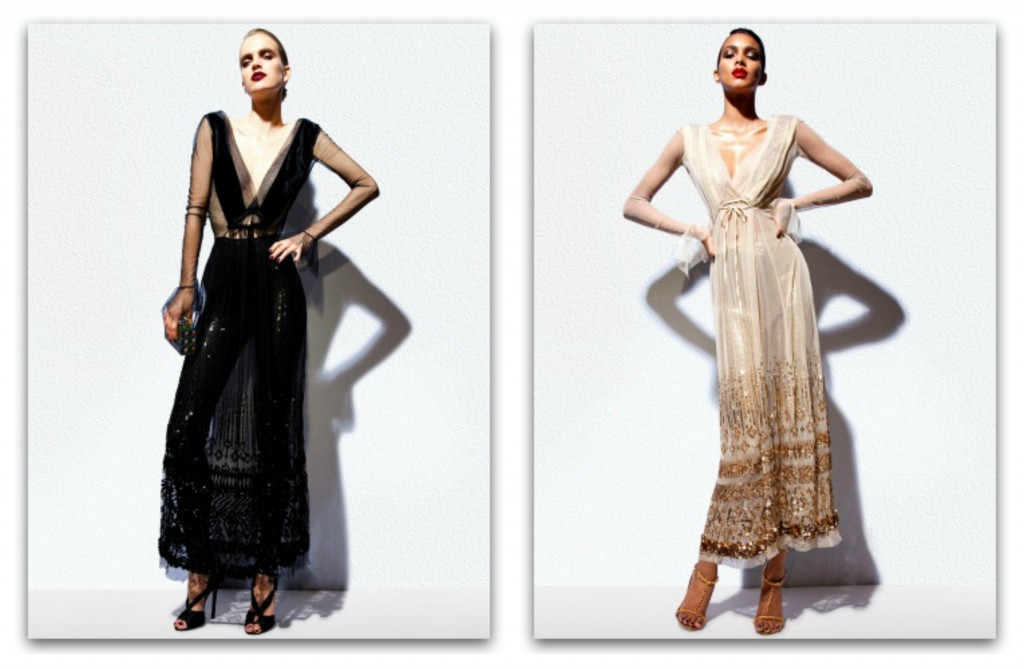 Exquisite. Sexy. Stunning.  Pure TOM FORD.
While we wait for the HQ images to be released, Ford has also released this video to whet our appetites: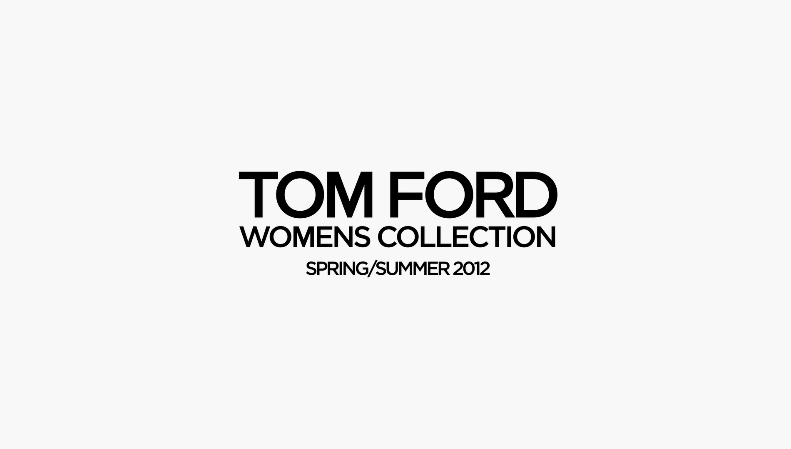 Ford also spoke to Vogue about the his plans to show his next Collection in February 2012.  Those of us hoping for a full runway show for the Autumn/Winter 2012 have to accept that Ford is dedicated to providing a personal touch with his line.  This means no big runway presentations and, instead, the smaller, intimate gatherings he is becoming known for.  Current plans call for "ten small, personal presentations" in the London showroom.  The future for TOM FORD is one which melds luxe goods and close, personal contact.  Instead of a runway spectacle, those fortunate enough to attend get a personal look at each look in his collection with accompanying commentary.  Truth be told, that sounds fascinating to me.

So, what do you think of the Collection?
I can't wait to see the high quality imagery so we can see the detail even better!

Credits: Images and video courtesy of TOM FORD via Vogue.com