Gwyneth Paltrow absolutely stole the show on the Academy Award red carpet tonight.  Amongst a sea of heavily embellished dresses that spanned the rainbow of colors, the always stunning Paltrow opted for the simplicity of TOM FORD.  Her floor-length ivory cap sleeve column gown and double silk crepe cape were first seen at the February 19th TOM FORD London Fashion Week presentation and caused quite a stir with attendees.
Quite a bit of Oscar buzz surrounded this particular gown but we had to wait to see if anyone would wear it to the ceremony.  Thankfully, Gwyneth Paltrow came through for us!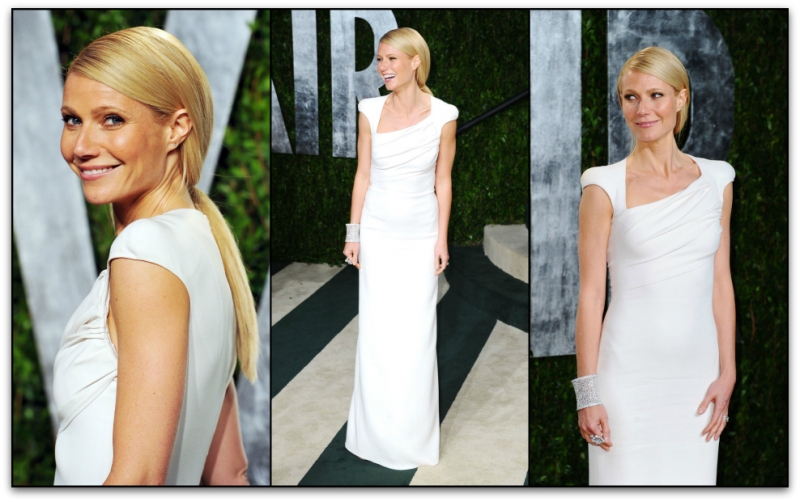 Now that we've seen the cap sleeve gown and accompanying cape on Gwyneth, I think we can all agree why: they are absolutely magnificent.
According to Isabel Wilkinson of The Daily Beast, Tom Ford deemed this gown his favorite of the upcoming Autumn/Winter 2012 Collection because it is "dead simple."
But don't let the clean lines and delicate color fool you: Gwyneth looks like a goddess, and there is nothing simple about that.
She was so excited about the gown that she even tweeted a photo of herself on the way to the ceremony. How. cute. is. that?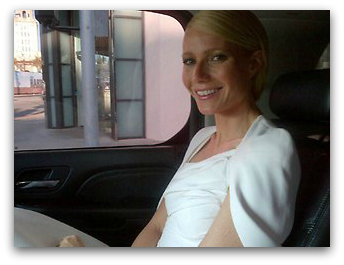 Gwyneth and TOM FORD? I say it's a match made in heaven.
Check out the additional images below and tell me what do you think of her look?
All images via Getty Images