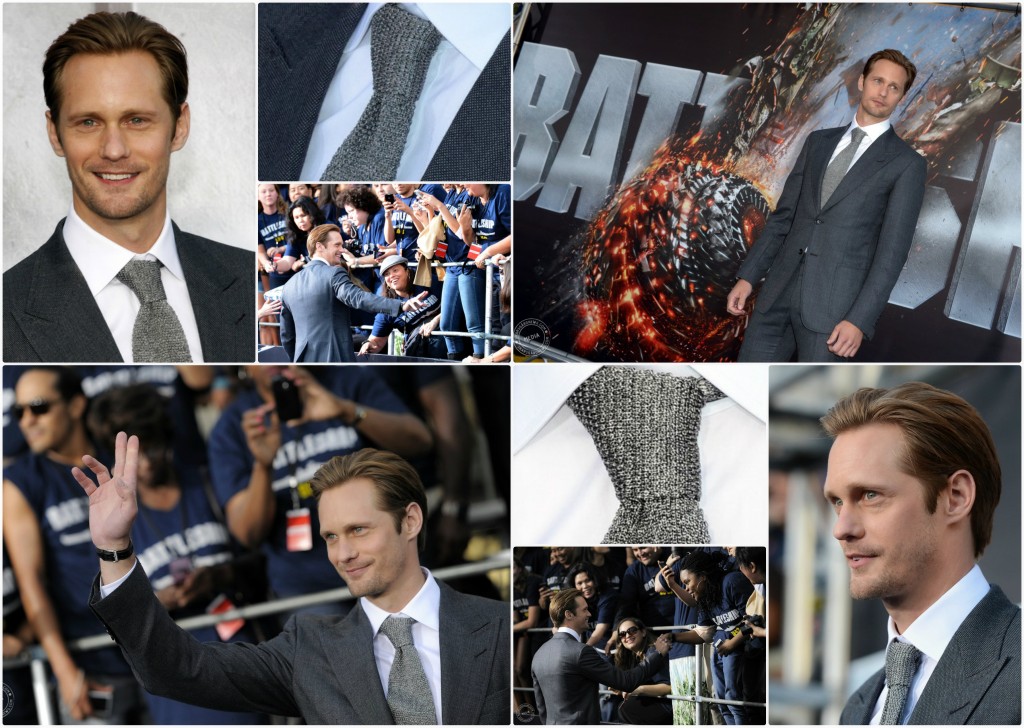 When I first heard that Alexander Skarsgard wore TOM FORD to the Los Angeles premiere of Battleship on May 10th I couldn't stop smiling. Talk about a match made in heaven: my future husband wearing my dream designer. Dear Lord.  I have seen Skarsgard in TOM FORD before, so I knew this would be good.
I was wrong.
It isn't good.
It's un-f@#!-ing believable (in an "ohmygodthisisperfect" kind of way).
Skarsgard arrived at L.A.'s Nokia Theatre wearing head to to TOM FORD: a grey two piece suit, white shirt, grey knit tie and brown leather lace up shoes.
But I'll shut up now… and let the pictures do the talking:
All images via Zimbio, Just Jared and Skarsgard News