Kate Moss can be spotted in the June/July 2012 issue of Harper's Bazaar wearing a familiar frock.  The supermodel was shot by Terry Richardson in a number of stunning designs, including the same long sleeve double georgette zip cocktail dress that actress Jennifer Lawrence  wore to a Hunger Games photocall in March.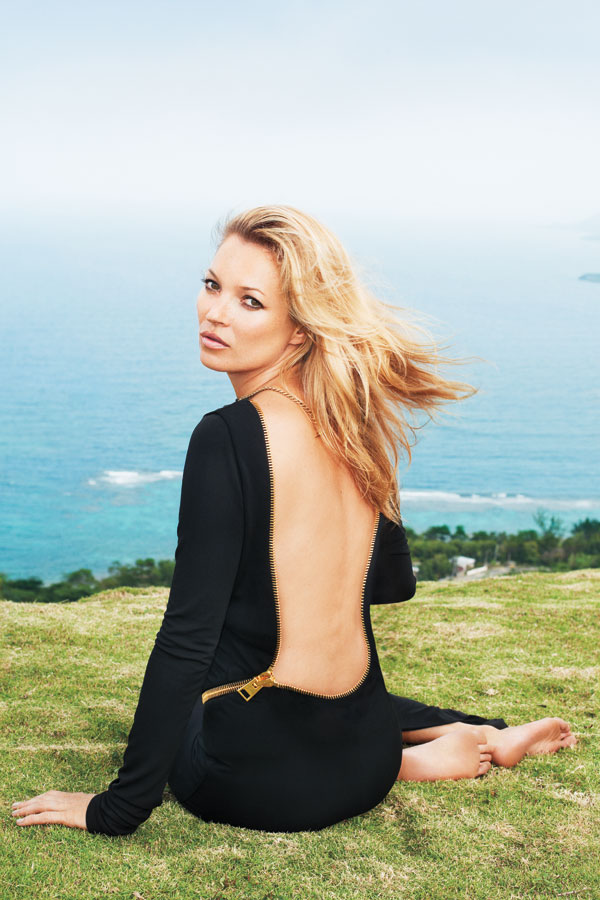 The photoshoot took place on location in Jamaica and is worth a glance—Kate looks gorgeous in the 20-page spread and other featured designers include Gucci, Michael Kors, Yves Saint Laurent, Fendi, Emilio Pucci and Stella McCartney. There are even some TOM FORD accessories in the mix! Check it out online now or pick up the June/July issue of Harper's Bazaar on newsstands May 29.
What do you think of Kate's TOM FORD look?
Photoshoot Details:
US Harper's Bazaar, June/July 2012
Photographer: Terry Richardson
Fashion Editor: Andrew Richardson