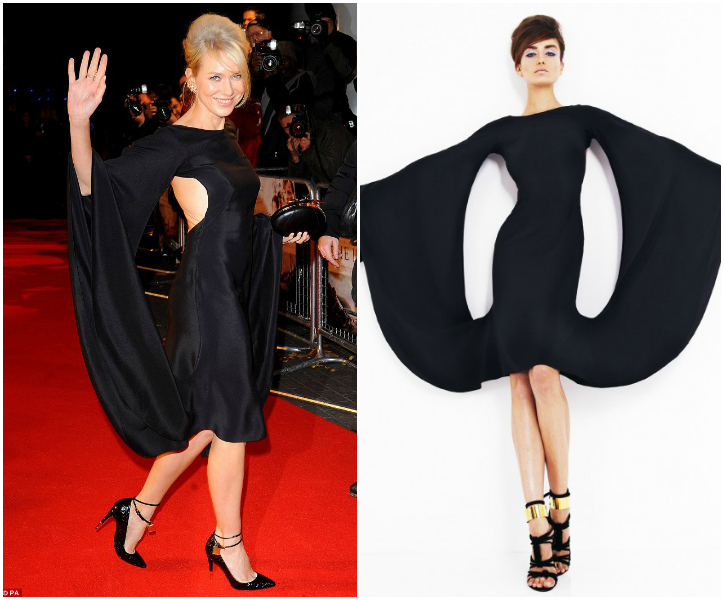 The beautiful Naomi Watts caused quite a stir at the November 19th London premiere of her latest film, The Impossible, when she arrived at the BFI Imax wearing a daring gown with billowing sleeves and an exposed back. If the gown looks familiar to you it could be because this was one of the standout pieces from the TOM FORD Spring/Summer 2013 Womenswear collection. Watts paired the cady kaftan dress with TOM FORD python padlock ankle-strap pumps and managed to look elegant and edgy at the same time.
I was surprised when I first saw the images from the premiere because I hadn't realized quite how exposed the back and sides of the gown are until now.  Now that I've seen it in it's full glory I love it even more… and I applaud Naomi for wearing it with class and avoiding any sort of mishap with it.
I think Naomi owned it. What about you?
Images via Zimbio and The Daily Mail