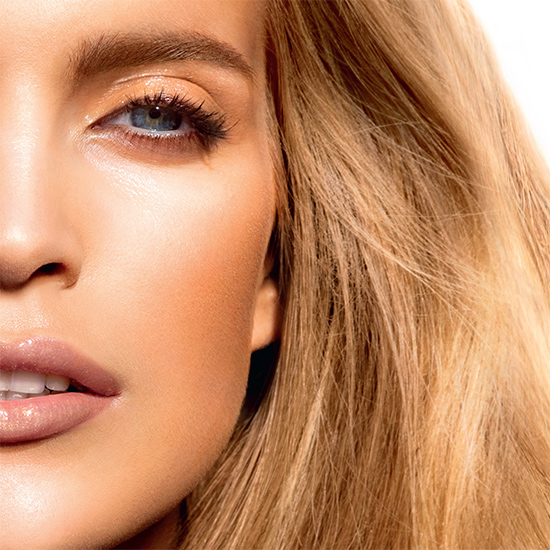 In less than 2 days designer Tom Ford will be making history (history has been made! Read all the details here). For the first time since the launch of his eponymous womenswear line in 2010, Ford has decided to hold a full scale runway show to showcase his Fall/Winter 2013 RTW Collection. Not only is this his first runway show for TOM FORD – it's also his first since he left Gucci in 2004. Back then Ford was known for his blockbuster shows, so it was a hard pill to swallow when he decided to forego those for smaller presentations few year ago. To say that this show is a big deal in the fashion world would be the understatement of the century. But while everyone is going gaga over the news and trying to figure out who they can bribe to get into the show, some other news has quietly leaked online.
News about the TOM FORD Beauty Summer 2013 Beauty Collection.
I know it isn't as exciting as the runway show… but I do love my TOM FORD Beauty products!
Although the official news release has not been released yet, a preview of the beauty collection was held earlier this month in London and now I finally have some more definite information to share with you!  Most of the line will launch in May/June worldwide while the new fragrance, Sahara Noir, will be launching in the Middle East this March.
Tom Ford says that he had one goal with this collection. He "wanted to capture a very particular look of skin that is bathed in sunset light in the summer. It is a sultry and sublime glow. In this light, every woman looks irresistibly relaxed and sensual."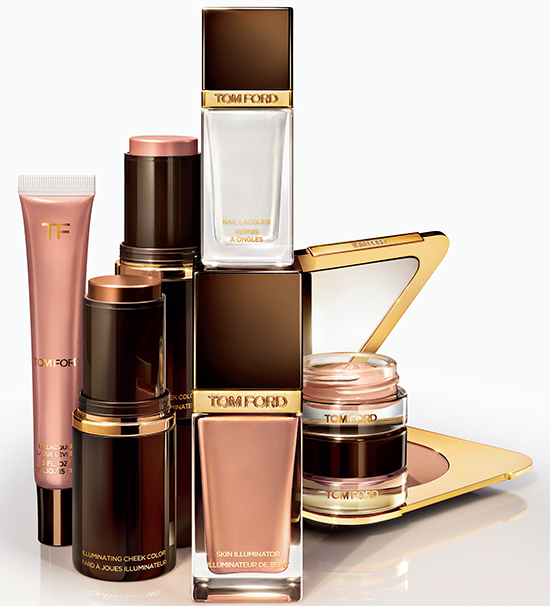 Featured in the Summer 2013 collection are Terra and Gold Dust, the same gorgeous bronzers we saw last year as well as the following new products:
COSMETICS
Note: As of April 25th, the full collection is now available online at Neiman Marcus.

Details here

.
TOM FORD BEAUTY Nail Lacquer ($30):
TOM FORD BEAUTY Illuminating Cheek Color ($58):
Blush Guilt (peachy pink)
Bronzed Amber
TOM FORD BEAUTY Lip Lacquer  ($30)
Pink Lust (shimmery, golden pink gloss)
TOM FORD Skin Illuminator ($65)

Fire Lust (shimmery peach/pink)
TOM FORD BEAUTY Cream Color for Eyes ($40)
Pink Haze (pale pink)
Escapade (nude peach)
Then, of course, we have the fragrance….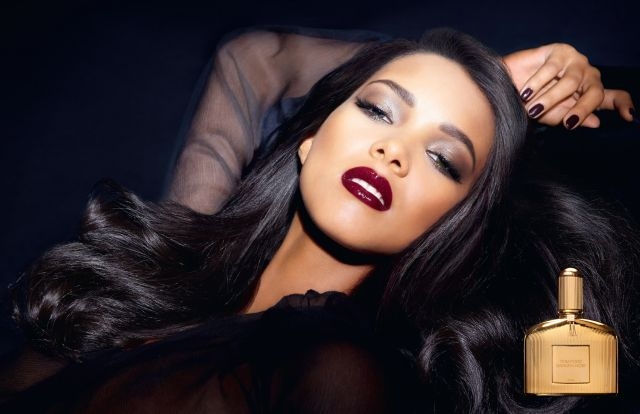 SIGNATURE FRAGRANCE
Sahara Noir Eau de Parfum (March launch in Middle East/June elsewhere, 1.7oz/$150)
Sahara Noir is the first new Signature Fragrance to be released since Violet Blonde in 2011 and there is buzz that the scent is meant to fill the void left by the discontinuation of Amber Absolute.
According to Ford, "Sahara Noir is rich and exotic; it wraps the balsamic, incense-touched notes of frankincense in gold and honey-colored light. Middle Eastern culture has an extraordinary appreciation for the luxurious, emotional and memorable qualities of fragrance; perfume is worn there in a way that feels very familiar to me. Sahara Noir is my interpretation of this heritage. It is a deep and substantial perfume that caresses the senses… inspired by the mystery and luxury of the Middle East."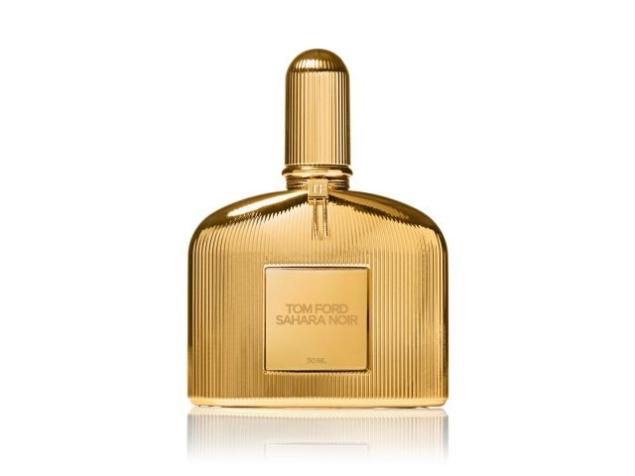 This write-up describes it much better than I could:
The oriental woody juice is crafted around a heart of frankincense. This key ingredient is complemented by top notes of cistus essence Orpur® (Orpur denotes a natural ingredient of exceptional quality and purity), bitter orange, Jordanian calamus – an oasis sweet grass – and Levantine cypress, famed for growing in the gardens of the 1001 Arabian Nights. 

The heart blends frankincense essence Orpur® , cinnamon, cool papyrus extract, Egyptian jasmine templar and rose absolute from Morocco. A beeswax extraction from Burma lends body and a supple, honeyed-animalic richness. 

The warm dry down is laced with amber. It is formed by a special blend of labdanum – labdanum absolute and a rich natural fraction of labdanum known as ambreinol – combined with benzoin, vanilla, cedar, frankincense resin, agarwood and balsam. 
It sounds amazing… I'll be very curious to see how it compares to Amber Absolute and I know at least one person who is interested in comparing it to Amber Dew!
I adore Violet Blonde and it's bottle and Sahara Noir is presented in a gold metalized version of the same.
And I think that is Lais Ribeiro in the ad campaign above… correct me if I am wrong (confirmed by Women Management, that is Lais, photographed by Mr. Ford himself!).
Final Thoughts
The official U.S. release date has been confirmed as May 1, 2013… and I am counting down the minutes until then.

So what do you think?  Anything calling your name?
I want one of each, please!
Images and info via: The Travel Retail Business, The Moodie Report and Yahoo! News Philippines