When you hear the words "TOM FORD Lip Color" what is your first thought?
Do you think about the iconic Black Orchid?  Or perhaps True Coral?  Violet Fatale?  Maybe you think about the $48 price tag and stop there?
Whatever the case may be, I would wager that most people don't think about the beautiful nudes in the collection.  The boldest colors tend to garner most of the attention, but there are some gorgeous nudes and dusky pinks that are perhaps more wearable for the general masses and just as impressive.
Which brings me to Indian Rose.
Most will say that this shade is a dusky pink with mauve tones and a soft, subtle shimmer.   The best way I can describe it is "my lips, but better!"
Indian Rose has become the color I reach for when my eyes are the focus of a particular look.  I have medium skin, wear either MAC NC25 or NW25, and have medium pigmented lips.  Indian Rose is slightly deeper and more vibrant than my natural lip color so it works beautifully when I want an understated look.
Although you can see the shimmer in the tube it doesn't show up "glittery" on the lips and instead serves to add a soft glow and lustre to the color.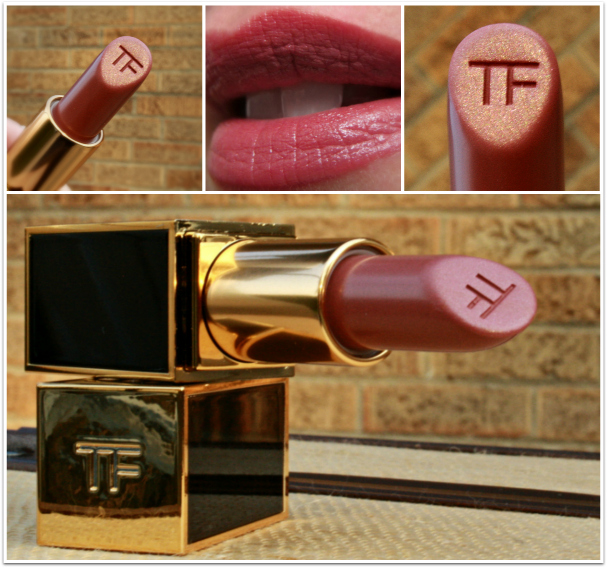 As is true of the other Private Blend Lip Colors, the pigmentation is strong, the staying power is excellent—it lasts for a good 5 hours—and it is lightly scented with vanilla.  The formula is rich, creamy and extremely moisturizing.  You don't need to wear a gloss with this unless you are dying for some high impact shine and I actually prefer it by itself.  This isn't a sheer lipstick at all, but its effect will be amplified depending on the natural pigmentation of your lips.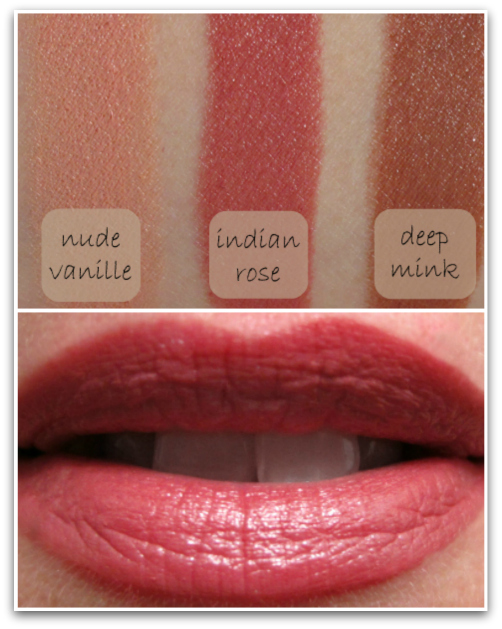 This shade was introduced as a part of the expanded Beauty Collection so it is only available in the mahogany/black packaging.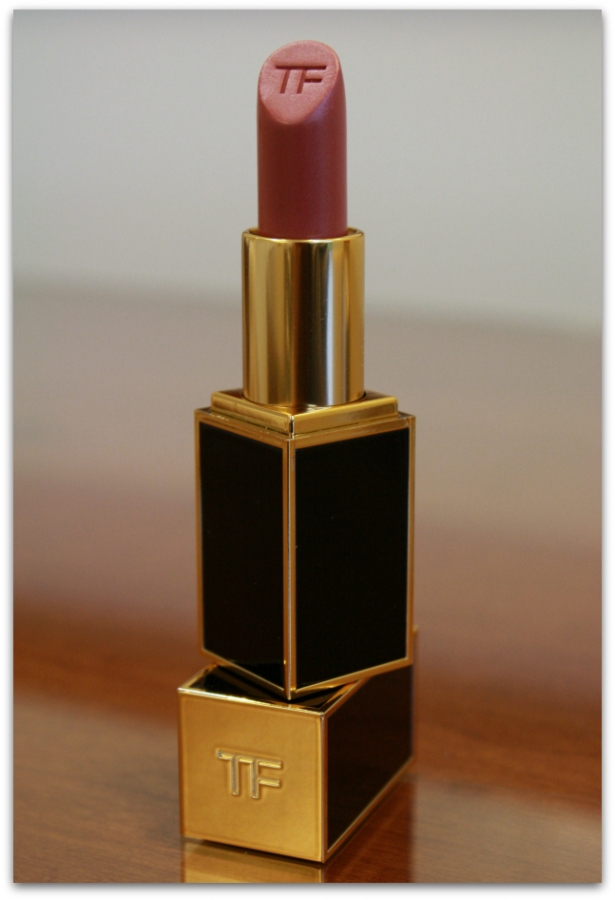 When compared to some of the other (bolder) TOM FORD Lip Color offerings, Indian Rose is quiet and understated.  But that doesn't make it any less gorgeous.
The bottom line: Indian Rose is a great color for anyone looking for the perfect dusky/mauve pink.  It will enhance and amplify your own lip color while providing full coverage that will last for hours!
TOM FORD Indian Rose Lip Color is available now at your closest TOM FORD Beauty counter and online at Bergdorf Goodman, Neiman Marcus, Saks Fifth Avenue, Nordstrom and other fine retailers.
Credits: All images were taken by me and Indian Rose was purchased by me.