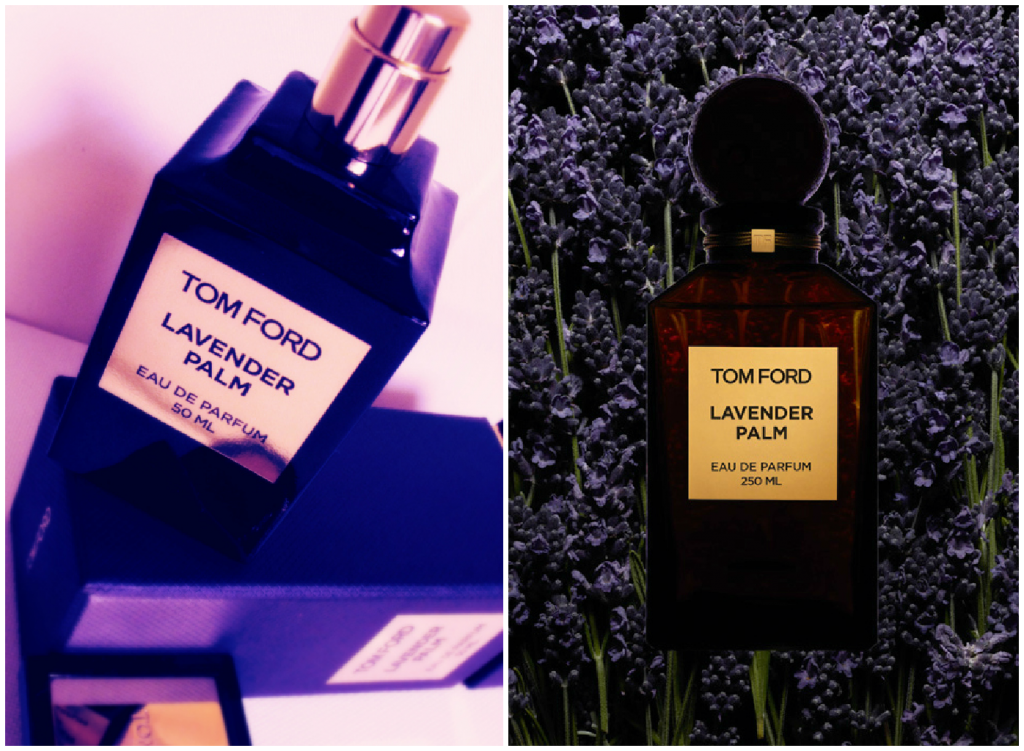 I've always been fascinated by the way a particular fragrance can transport us to a different place or time. Our emotional response comes from the way the mind forms an association between a specific scent and certain moments in our history. If it's a strong connection, all you need to do is close your eyes, inhale, and suddenly you'll be awash in memories.
For me, the smell of lavender always evokes memories of family visits to the Adriatic Coast.  My parents were born and raised near the Adriatic Sea, so whenever we would visit family it was an amazing experience for me.  The grandeur of the sea, the aroma of olive and fig trees, and the miles and miles of vineyards and lavender fields… there is nothing in the world more calming to me. Scents like Neroli Portifino remind me of the sea itself, but lavender… lavender brings me back to the Mediterranean countryside.
Which is why I knew I had to try TOM FORD's Lavender Palm Private Blend Eau de Parfum.
I first heard about Lavender Palm back in February of 2011.  It was a bit of enigma back then—available solely at Tom Ford's newest boutique on Rodeo Drive and priced at a whopping $950 for 250 ml, I thought it would forever be out of my league. Luckily for me, the amazing chrome-packaging was changed (and the price adjusted accordingly) and it went into wide release in January 2012. Even more lucky for me?  The generous folks at TOM FORD Beauty recently sent me a sample to try. Tom Ford Beauty: thank you, as always!
According to TOM FORD, Lavender Palm is "Herbaceous. Clean. Stylish. This sparkling eau de cologne is Tom Ford's take on the free-spirited ethos and chic elegance that evokes California. The seductive interplay of two varieties of lavender—Lavandin and Lavender Absolute—forms the heart of this captivating fragrance as bright citrus notes layered with moist palm leaf accord, clary sage, sensual woods and smooth tonka bean brilliantly elevate the earthy lavender note into a surprisingly refined star."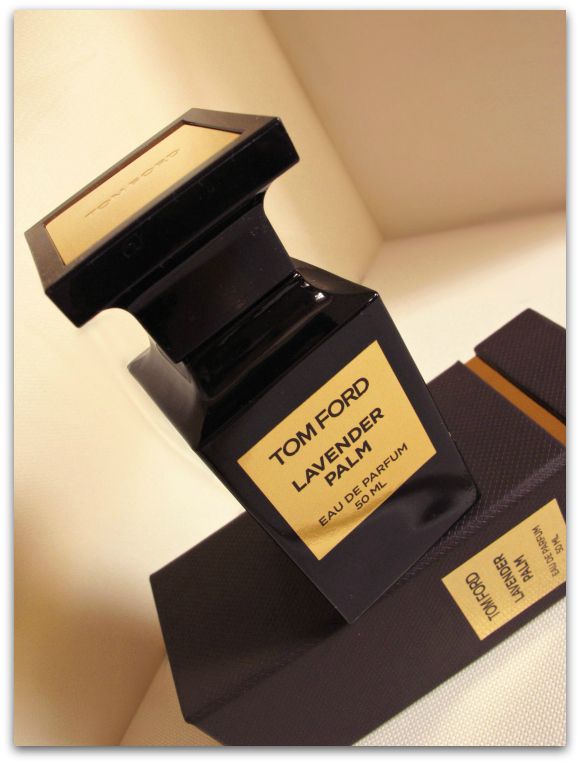 Does it remind me of California?  Yes. I am sure some will refer to Lavender Palm as "Eau de Malibu" or "Eau  de Palm Springs" because it definitely evokes the state's "sparkling sunlight, natural blossoms, and expansive coastlines."  It is a crisp, fresh, lavender scent softly enveloped with citrus and herbal elements and just a touch of woodsy accords.  It is vibrant, but it isn't overpowering as lavender scents so often can be. This one is creamy. Lush. Slightly salty. Elegant. Sophisticated. Sensual.
But for me, Lavender Palm is the Adriatic Coast in a bottle.
Created by perfumer Yann Vasnier, at the heart of Lavender Palm's unique beauty is the delicate interplay of Lavandin and Lavender Absolute.  This isn't your grandmother's lavender perfume… the top notes are crisp and clean and anything but overwhelming.  The brilliant Lavandin merges with a beautiful citrus blend of lemon and bergamot for a start reminiscent of the sparkling seaside.  One spritz and I can close my eyes and smell the clean salty air, hear the gentle roll and splash of the surf, and feel the warm sand under my feet.
But as much as I love the opening of Lavender Palm, the middle notes are what have me completely addicted.  Here, the introduction of Lavender Absolute heightens the floral aspect of the scent while avoiding the overwhelming sweetness that can overpower some lavender-based scents.  Vasnier accomplishes this by using palm leaf accord and clary sage to enhance the herbal quality of the lavender while pink and white oleander and lime blossom give it a soft, sensual yet decidedly floral lift.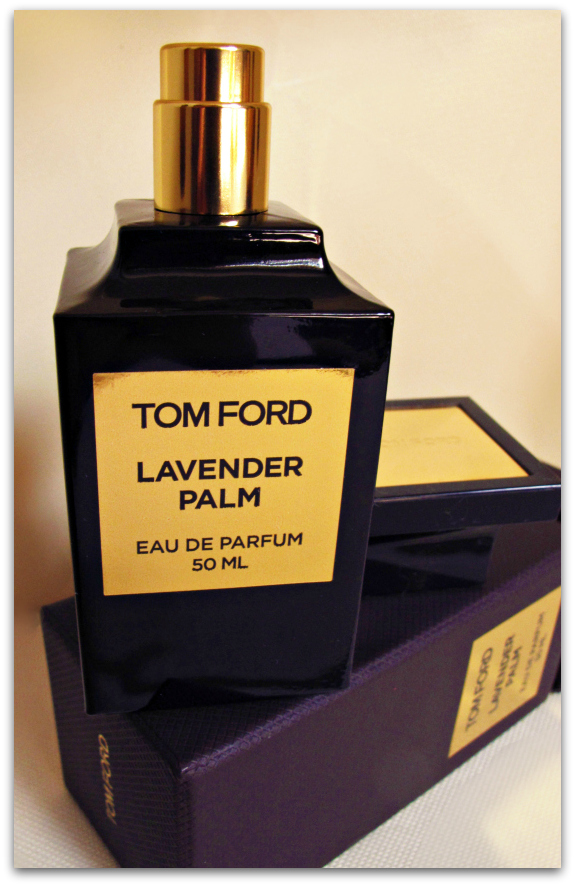 At this point I often find myself sniffing my own wrists with contentment.  I must look like an idiot to an outside observer, but it is just that good.   When I think about my ancestral home, I think about the olive and fig trees that decorate the land. I think about the sea, glittering like a jewel on the horizon. I think about the vineyards and the sweet smell of wine.  I think about lavender fields that are peppered with wild rosemary and salvia (aka – clary sage!).  This is why Lavender Palm smells like home to me.  It's like Tom Ford took all of my favorite fragrances in the world and bottled them together to create the perfect fragrance.
Oh wait.
HE DID.
And it's amazing.
Finally, the dry down is slightly more woodsy with the vetiver and cedar coming into play. These are enhanced by the smoothness of the benzoin and tonka bean and warmth of olibanum and rich green moss to create a creamy finish with the faintest touch of lavender and the sea breeze.
As for the staying power? It's nothing short of amazing.  I get a full 10 hours of wear and it lingers far beyond that… 24 hours later and the fragrance is still recognizable on my skin.
The bottom line?  Lavender Palm is the perfect lavender. It might be California in a bottle for you. It's the Adriatic Coast in a bottle for me.  But without a doubt… it has secured a spot right next to my #1 Violet Blonde on my dresser!  It's a unisex fragrance so it works for men and women, but in order for it to work on a man you'll have to spray with a heavier hand. Otherwise it's a great scent for the Spring and for cooler summer nights.
All I need now is Lavender Palm EDP in the glorious chrome packaging… I sense the 50ml will be in my future, despite the $250 price tag!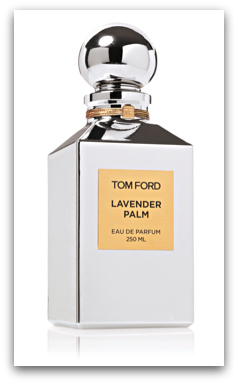 Lavender Palm (in the standard issue brown apothecary packaging) is available at your closest TOM FORD Beauty counter and online at Bergdorf Goodman, Neiman Marcus, Saks Fifth Avenue, and Nordstrom.
Lavender Palm in the limited-edition chrome packaging is available at the Rodeo Drive Store. Call 310.270.9440 with inquiries.
Image credits: all taken by me except for the Lavender Palm advertisement (right image in header) and stock photo of LP Chrome. Both courtesy of TOM FORD.

TOM FORD Lavender Palm: courtesy of TOM FORD Beauty