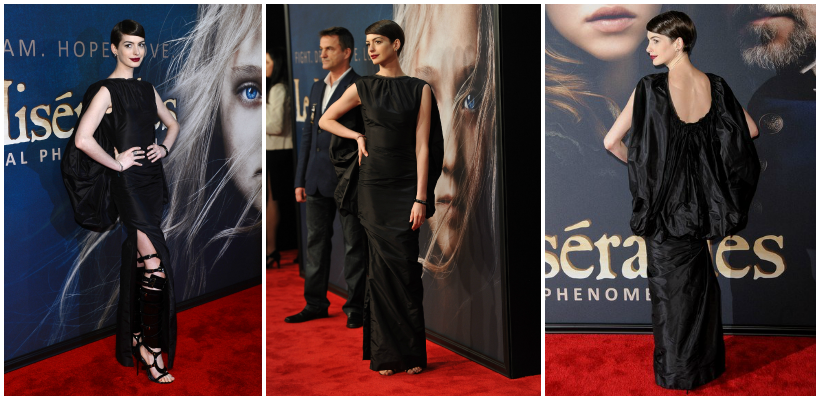 Anne Hathaway decided to go 50 Shades of Bondage-y for the December 10th New York City premiere of Les Misérables. She arrived at the Ziegfeld Theatre wearing a long black taffeta cape-back dress and black knee-high bondage boots, both from the TOM FORD Spring/Summer 2013 womenswear collection.
So far the reviews of her look have been mixed: people either love it or hate it. Personally, I don't think it's one of her best. Her make-up and hair? Beautiful. No question. Her jewelry is simple which is a nice contrast to her footwear. Most of the commentary seems to be focused on the custom vegan boots—which I happen to LOVE—but many seem to think they are too risqué for the red carpet. I don't have an issue with the gladiator boots themselves (I love every bondage-y thing about them) but I am not a fan of the gown.
I know, I know.
I am actually saying I don't like something by TOM FORD.
It's true. I have mixed feelings about the gown. I love the front. It's deceptively simple. Clean lines. Gorgeous fit. I loved it when I saw it in the Spring/Summer 2013 Lookbook.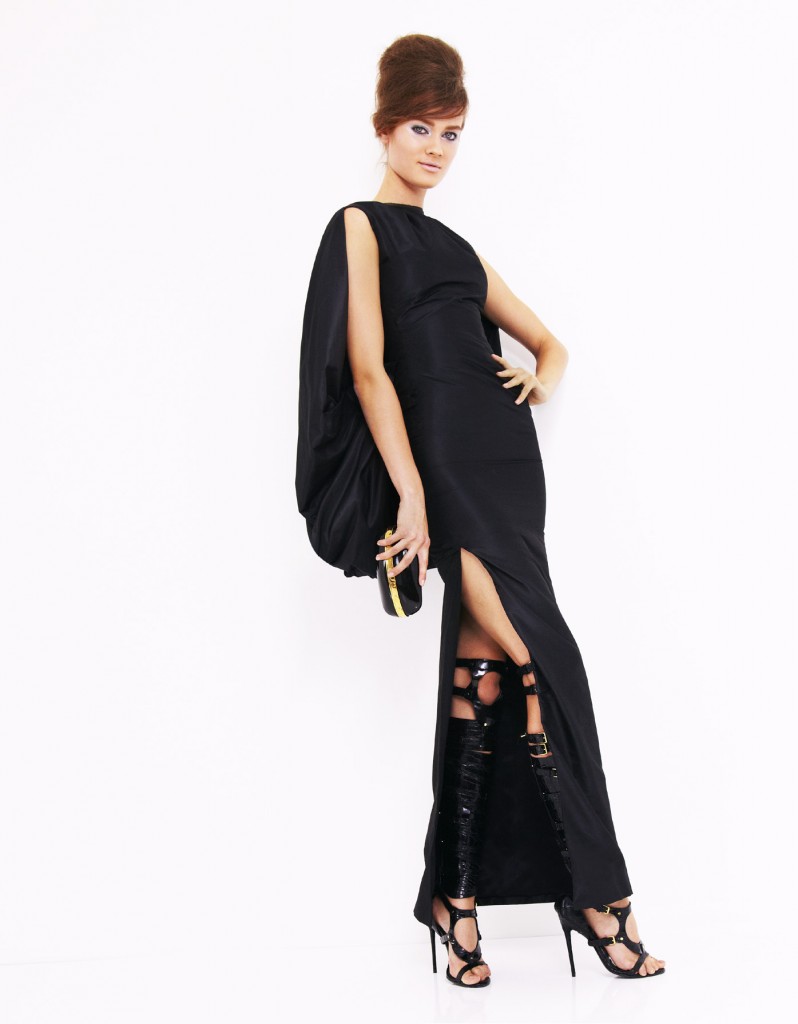 I think where the gown goes wrong is the cape-back combined with the taffeta material. It just doesn't look clean. The gown looks like a hot mess from the back.
Let's just do a quick comparison to the TOM FORD dress that Naomi Watts wore a few weeks back: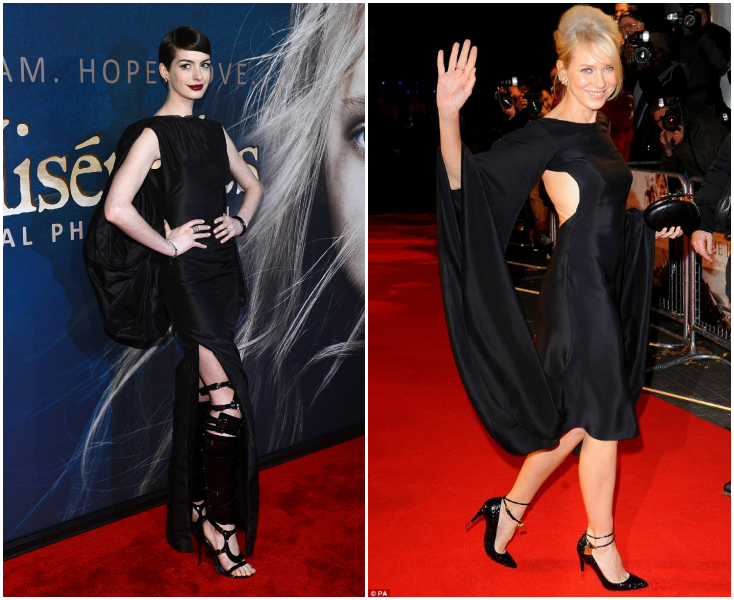 Look at the way Naomi's dress flows… you can just feel the movement in her sleeves. And who can forget Gwyneth Paltrow's cape at the Oscars? Pure TOM FORD perfection. In contrast, the taffeta in Anne's cape-back just looks… wrinkled.
What do you think?  Am I being too harsh on Anne's dress?  What about the boots: yay or nay?