UPDATED March 25, 2014:
Please click here for details on the Complete TOM FORD Social Media Experience. Twitter, Instagram, Pinterest, etc.
Start following the official channels today!
Don't believe the hype.
Neither TOM FORD the brand – nor Thomas Carlyle Ford the man – are on Twitter. (As of March 28, this has changed! Visit this page for details).
There has been a lot of social media activity lately surrounding the release of the Complete TOM FORD Beauty Collection and OWN Visionaries documentary.  Both Facebook and Twitter have been absolutely buzzing with news and reviews about the doc and products and Bergdorf Goodman in particular has been promoting the beauty launch quite well.
One thing I have noticed of late is that many, many people on twitter seem to believe @ttomford is the official account of TOM FORD. I had always thought it was a fake, myself, but I started to question that the more I saw it mentioned on twitter.
So… I decided to find out.
I broached the question to the Powers at Be at Tom Ford International and they confirmed: it is 100% fake.
I repeat: neither TOM FORD the brand – nor Tom Carlyle Ford the man – are on Twitter.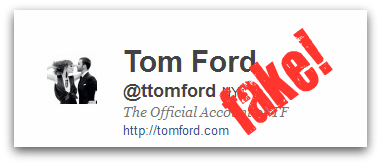 If you want to follow TOM FORD through official social media channels, you'll have to stick to the Facebook page for now.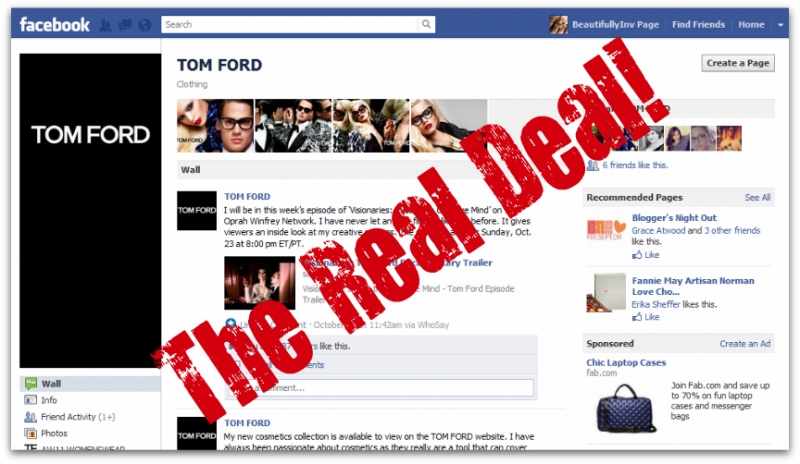 Meanwhile, here's hoping that one day the brand may have an official presence on Twitter as well!
Image credit: header image edited by me, originally taken by photographer Jeff Burton for 10 Men Magazine